Jersey Women's Refuge last night announced the Bailiff of Jersey, Sir Timothy Le Cocq, and Dr Karen Kyd as patrons for the charity, at the opening of JWR's new safehouse.
The opening event also counted on the presence of JWR's founding member, Rozelle Sutherland, MBE.
The Bailiff in his role as the President of the Royal Court and of the States of Jersey has an in-depth knowledge of Jersey life and brings particular insights to the work and advocacy efforts of Jersey's Women's Refuge (JWR).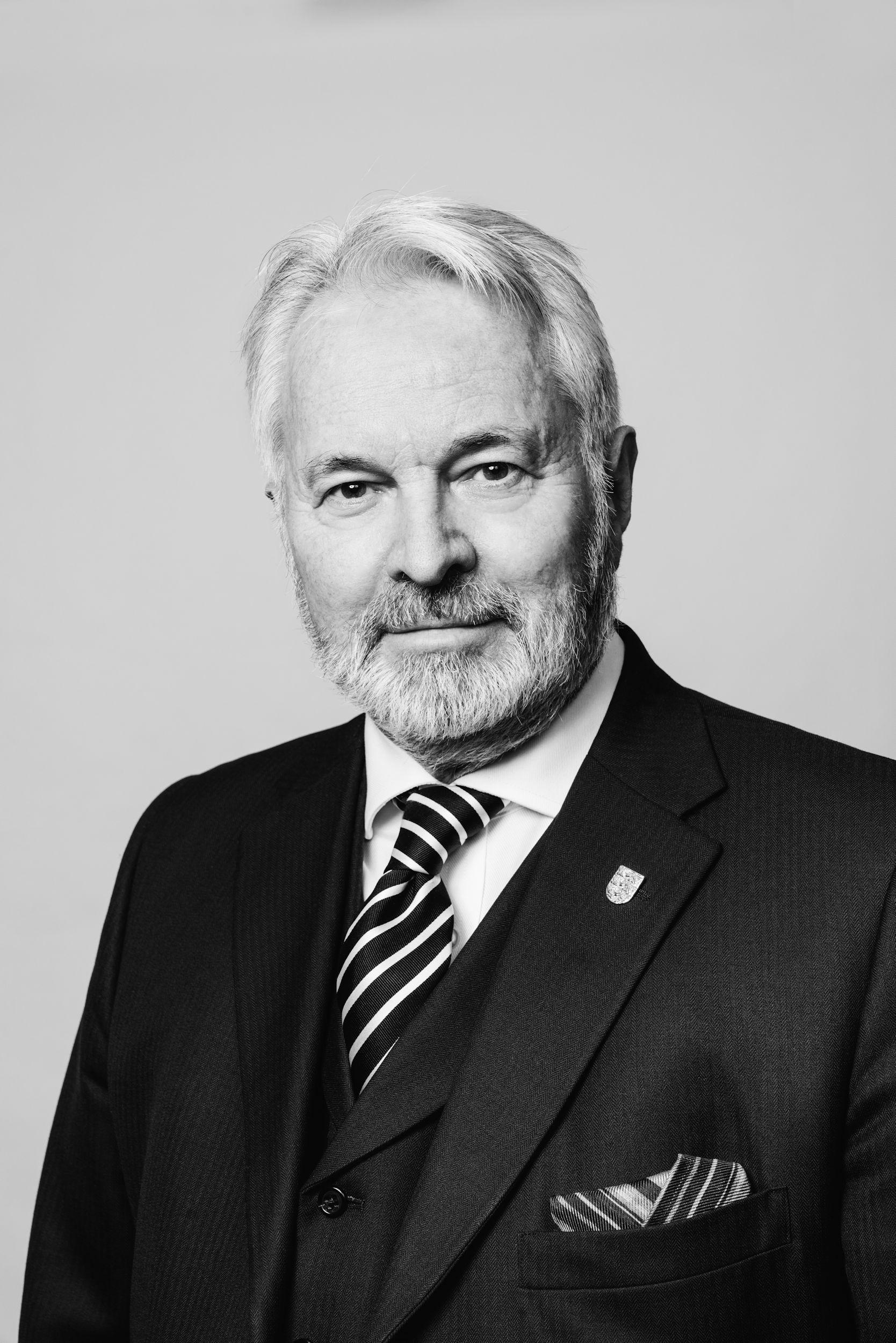 The Bailiff said: "I am delighted to become a co-patron of Jersey Women's Refuge. It is essential in helping and supporting people who are vulnerable and I know that this new space will allow Jersey Women's Refuge to continue their excellent work in a dignified and discreet environment.
"Individuals who benefit from the work of Jersey Women's Refuge have suffered significant life events often resulting in mental trauma and scarring. It is the subsequent response and continued work done by Jersey Women's Refuge that helps to create safety and provide a brighter and more stable future for those affected."
Dr Kyd (pictured), with her many years of medical experience as a General Practitioner in the Portsmouth area, brings a specific understanding of the impact of domestic abuse on women and children, and the need for prevention awareness raising which will enrich and strengthen our work.
Dr Kyd said: "Domestic violence has a truly devastating impact on lives and families. Jersey Women's Refuge is a lifeline for those in desperate need and their support, care and ongoing work provides a vital service for Jersey. The new safehouse allows more women and families to benefit, feel safe and start rebuilding their lives. I have professionally been involved in this area for many years, so I am honoured to become a co-patron of Jersey Women's Refuge and to offer my full support for the future."
The new safehouse will allow the Refuge to meet the diverse needs and circumstances of many of Jersey's women and children, including those with disabilities, mothers with older age teenage boys and families with pets. The safehouse also provides improved spaces for women to utilise during their stay, including a garden, and multi-use rooms for holistic healing, work or study.
JWR is the only independent domestic abuse charity in Jersey that provides a 24-hour, confidential service which offers practical and emotional support to women and children suffering from violence and abuse. Those needing guidance and advice can receive support either at the safe house or in the community.
JWR also undertakes awareness raising work in schools and offers it to Corporates.
The move has cost the charity approximately £130,000 in renovation fees and will ensure single women, and mothers and children can be warmly welcomed and have a safe and comfortable stay whilst seeking refuge from domestic abuse. All JWR services will be moved to the safehouse over a transitionary period with no interruption to their services.
Andium Homes has undertaken extensive work in providing the new refuge, including the purchase of the building. Significant refurbishment work has been undertaken to ensure the building meets the bespoke requirements of the facility, including alterations to ensure the building is accessible for those with disabilities. Layout alterations, improvements to the garden and security upgrades have been undertaken alongside full refurbishment of the property.
Lisa Leventhal, CEO of Jersey Women's Refuge said: "The opening of our new safehouse marks a really special time for the Refuge. It is a moment to reflect on the impact the safehouse has had on our community since it opened its doors in 1988, whilst marking a wonderful new start for our staff who can continue to support those who need it in a new space. Most importantly, it will become a place where women and children can undergo their own fresh start whilst accessing our services. We will be able to reach more women and children than ever before, and cater for complex needs, providing the space and support for them to go on to live independently, in a life free from domestic abuse.
"The safehouse constitutes an integral part of what we do. We are truly honoured to have the support of the Bailiff and Dr Kid. We are also grateful for generosity of Andium, our corporate sponsors, and importantly those individual fundraisers who have donated to our appeal. Without the steadfast support of the Jersey public, we would be unable to achieve any of this."
The appeal is still open to cover costs of the Safehouse. To donate, please visit here.