It has hosted famous guests and earned Michelin-star status, and this May, The Atlantic Hotel turns 50, cementing its place as a much-loved icon for Jersey hospitality.
The family-owned luxury hotel was first opened by Henry Burke in 1970, and though it's facing its toughest challenge to date as a result of the coronavirus pandemic, current owner Patrick Burke said the hotel is resolved to tackle it head on, having experienced 50 years of triumphs and tribulations.
'I am immensely proud to have guided The Atlantic to its 50th year in 2020. Growing up watching my father Henry establish the hotel, I feel privileged to have had the opportunity to follow in his footsteps and showcase our beautiful island to the world,' said Patrick, who joined the family business in 1985 and succeeded his father as managing director in 1987.
'The Atlantic is a truly special place, unique in its setting overlooking St Ouen's Bay. I would like to thank our incredible team here at the hotel for their continuing support in our journey. While this year has surprised us all, I am confident that together we will continue to evolve our offering at The Atlantic and look forward to celebrating many anniversaries to come.'
Patrick's family moved to Jersey in 1959, when it was an up-and-coming holiday destination. His father had a vision to create a luxury hotel on the island and set about building The Atlantic on the site of an existing small hotel on Jersey's west coast.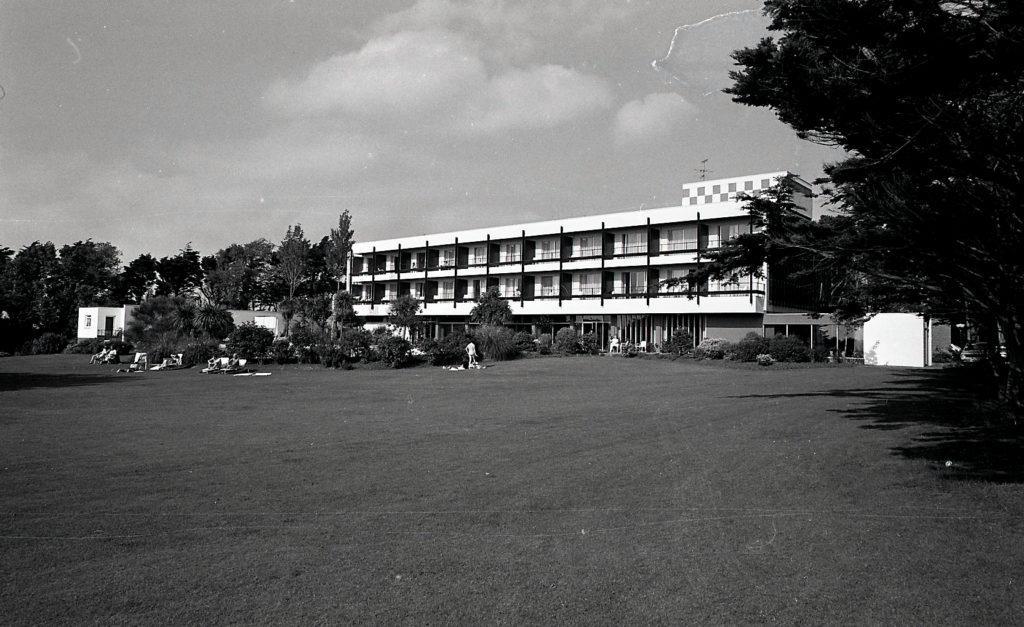 After taking over, Patrick embarked on a five-year development programme, which included adding luxury suites and new health club. The launch of Ocean Restaurant, today headed by Executive Chef Will Holland, placed the hotel on the gourmet map, and in 2015, they created the Eat Jersey Food Festival to champion local produce. 
In its 50 years, The Atlantic has welcomed famous guests including Led Zeppelin, who moved in for an entire summer at the height of their fame, John Cleese, Kevin Kline and Jamie Lee Curtis (the trio filmed Fierce Creatures at the zoo) and the entire English rugby team, who came to Jersey for a weekend break between matches in the 1991 World Cup.
In celebration of milestone birthday, the hotel has designed and launched a new 50th anniversary logo, inspired by the hotel's sunset. 
'Taking a moment to watch the sun set in front of The Atlantic as it has done now for the past 50 years remains very special to me. It is a reminder of all we have achieved together here at the hotel and on Jersey as a family and as a team,' said Patrick. 
'We are pleased that our new anniversary logo is able to symbolise a special moment that is the essence of Jersey and has been admired by so many of our guests over so many years.'
Image captions:
Feature image: The Atlantic Hotel in 1979, courtesy of the Jersey Evening Post Photographic Archive at Jersey Heritage. Photo taken by Glenn Rankine.
An aerial view of the original property that occupied the site of The Atlantic Hotel in the 1950s, with St Ouen's Bay in the background.
The Atlantic Hotel in 1979, courtesy of the Jersey Evening Post Photographic Archive at Jersey Heritage. Photo taken by Glenn Rankine.
The Atlantic Hotel today.