Alderney Flying Club's 30th annual Fly-In took place over the weekend of 1st to the 3rd September.
In total 30 planes from the UK, Guernsey and France landed at Alderney airport bringing some 80 pilots and passengers from the UK, Guernsey and France for a weekend of bonhomie, entertainment and chill-out on the island.
The programme set up by the Alderney Flying Club kicked off with welcome drinks (courtesy of the Alderney Chamber of Commerce and the Alderney Flying Club) and a well-attended BBQ at The Moorings.
There were opportunities to discover Alderney's history and wildlife with guided walks, boat trips, train rides, and simply enjoying the island's hospitality.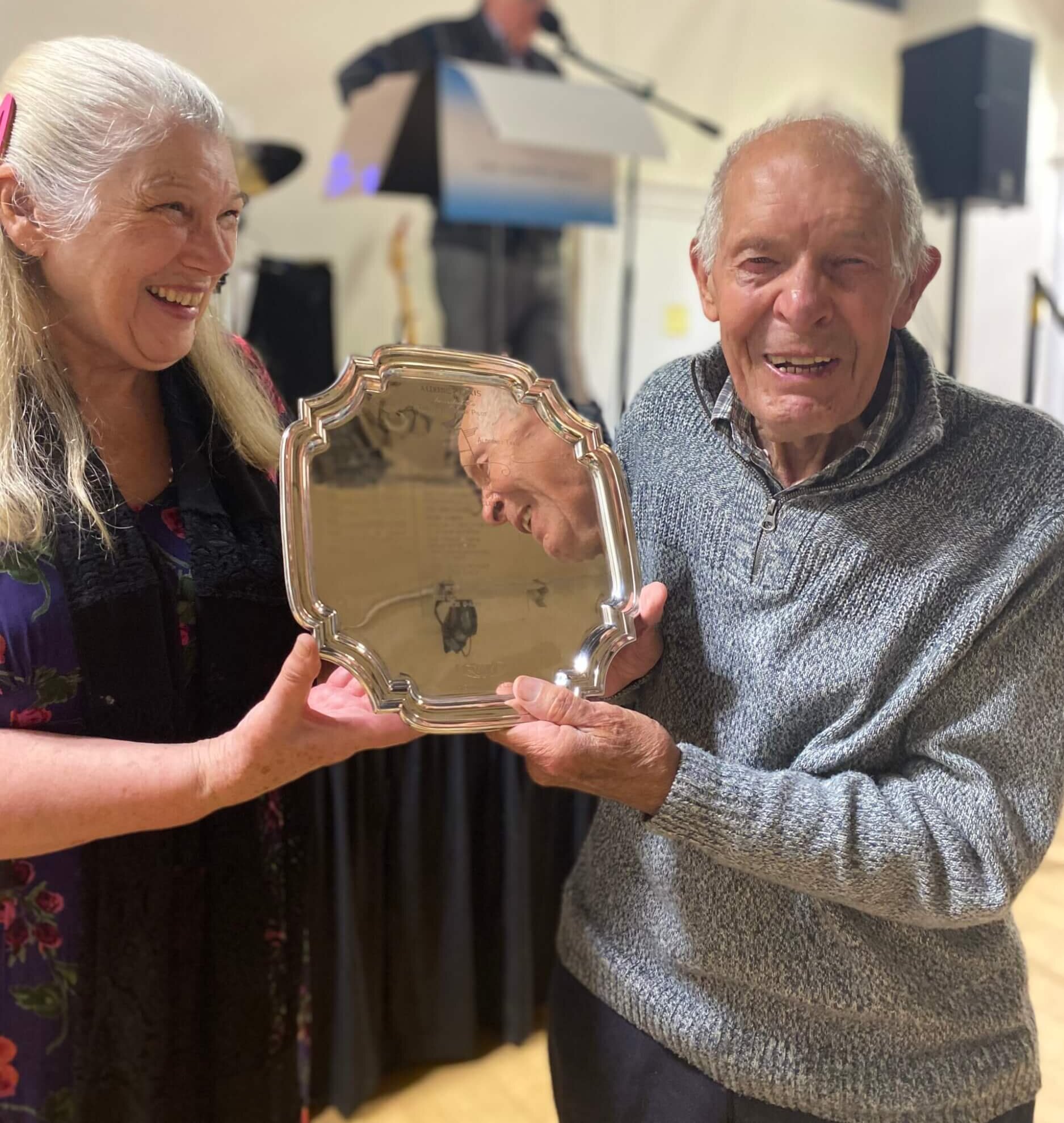 The first Alderney Fly-In took place in 1985 to celebrate 50 years of the Alderney Airport. As Alderney resident Neil McDonald recalls: "I was a fire crew at the time. It took weeks to prepare the grass and everything, but it was a great weekend." Planes then landing were Tiger Moths and Bi-Planes and even this year planes built in the 1940s and 50s were amongst the arrivals.
The highlight of the weekend was the gala dinner and prize presentation which took place in the Island Hall. An excellent dinner was served by the Blonde Hedgehog. There was entertainment with live music by AY Rex – and a fun contest of flying hastily assembled paper planes the longest distance along the Island Hall was won once again by Bill Brooks who has the advantage of designing planes for real.
The big moment was the Fly-In awards presentation for a number of different categories:
Best Vintage Aircraft: F-AZUY Globe Swift GC1B: Dominique Lapprand
Best Classic Aircraft 1945 – 1960: N35SN Beech Debonair: Colin Docherty
Best Modern Aircraft: G-JUDY, AA5 Grumman Cheetah, Ashley Johnstone
Best Homebuilt: G-OJKM Rans S7 Courier, David Palmer
Best External Finish/Colour Scheme: F-AZUY – Dominique Lapprand (France)
Longest Distance Flown: G-BEZC AA5 Easter, 13nm north of Inverness: Aitken Paton
Oldest Pilot: Flying to the event as P1, George Brennand , aged 91
Youngest Pilot: Flying to the event as P1, Josh Le Breton aged 22
Largest Entry from a UK Flying Club: Headcorn: 4 aircraft
The Ralph Burridge Spirit of the Fly-In: Graham Roscoe
Many of the aviators, leaving Alderney on Sunday morning, after the early fog cleared commented on the enjoyable weekend and vowed to be back for next year's Fly-In, if not before.
Alderney Flying Club Chairman David Chiswell commented: "We have had great feedback from all participants and are very pleased we were able to host such a successful Fly-In I would like to thank all volunteers who helped organising and running this event so smoothly and our keystone Sponsors Alderney Electricity Ltd. We will take a close look at the 2024 diary and hope to confirm the date for next year's Fly-In in a few weeks' time."