In December 2022, Pete Wright and Steve Hayes, two Jersey based part time Endurance athletes will commence their biggest journey yet, testing their mental strength, physical endurance and friendship to the limits.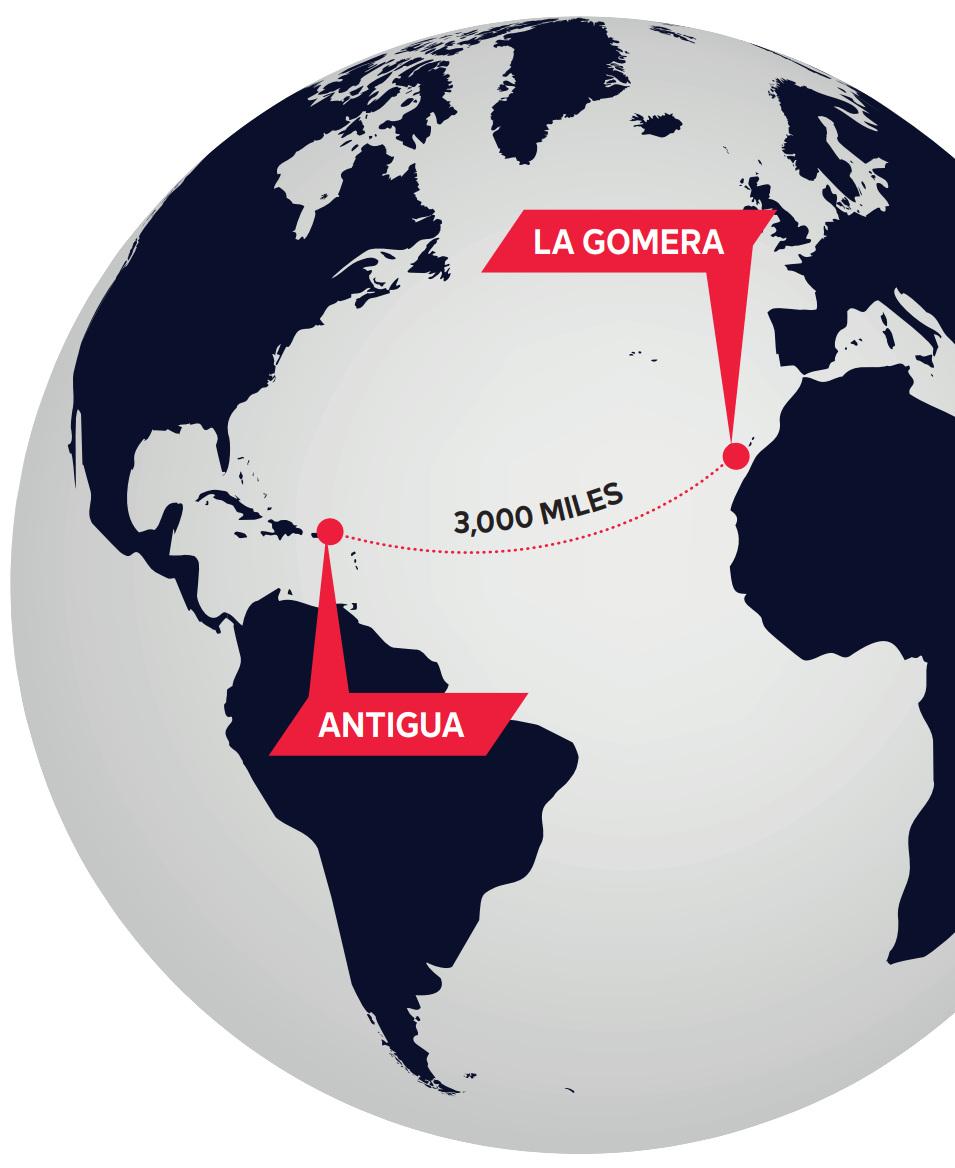 Their team name is 'DragonFish' and they will be joining around 25 teams of individuals, pairs and quads.  They are aiming to win the pairs category.  They will be the first Jersey pair to attempt this challenge in over 20 years.
They will row 3,000 miles across the Atlantic Ocean from La Gomera, Canary Islands to Antigua in the Talisker Whisky Atlantic Challenge.  With extremely limited rowing experience in early 2021, Pete and Steve are certainly raising the bar with this challenge.
Pete and Steve met through their love of Endurance events and their 'thirst for adventure' in 2012. They have since gone on to compete in numerous events and challenges, both individually and together.
The challenges undertaken together have included a 6-day 250km ultra-marathon through the Amazon Jungle (Brazil), running the width of England non-stop, a 24 hour non-stop cycle ride and running around all of the Channel Islands over 3 days.
For this next challenge, they will be pushing themselves to their mental and physical limits with a view to winning the race and raising much needed awareness and funds for two chosen charities.
Durrell are the first charity to have been selected, with Pete and Steve wishing to support the first Rewild Carbon project in the Atlantic Forest of Brazil. The project aims to restore 4,500 hectares of vital forest corridors by 2030.
The other chosen charity nominated by the title sponsor, Derek Slatter of DGR Slatter Decorators, is Macmillan.
The race is an unsupported non-stop 3,000 mile row from La Gomera in the Canary Islands to Antigua.  It is likely to take between 45 and 60 days, fortune depending.  The team will need to carry all of their supplies to last the duration of the voyage – they will be entirely self-sufficient: sleeping on the boat, making their own drinking water and relying on freeze-dried food packs for sustenance.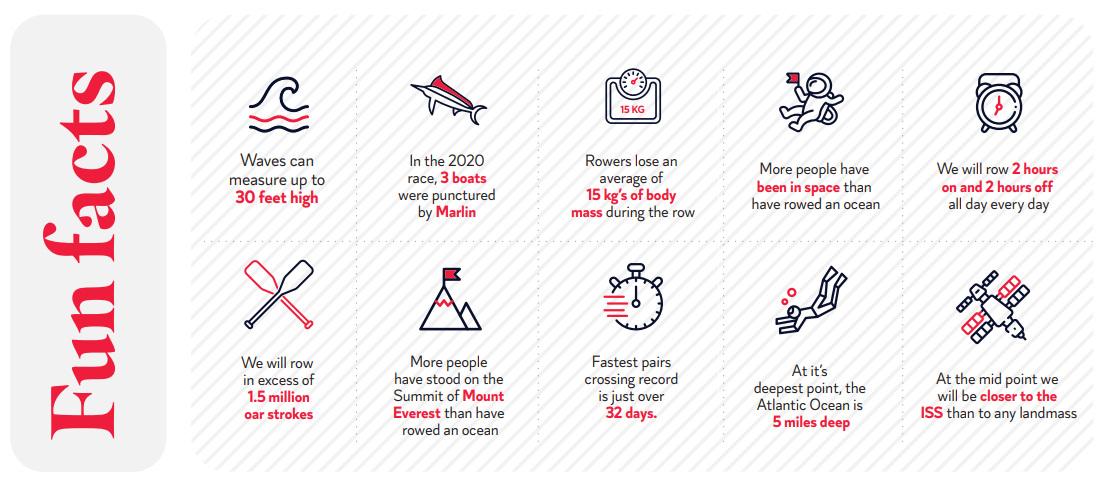 Sponsorship opportunities
To fund this extraordinary challenge and more importantly, to raise money for the charities, there are sponsorship opportunities available for both individuals and companies.  Details are available here.
Their motivation is to turn a dream into reality and put everything they can into what is an opportunity of a lifetime. They have set themselves a target of raising £50,000 for local charities.
Meet the team
Pete Wright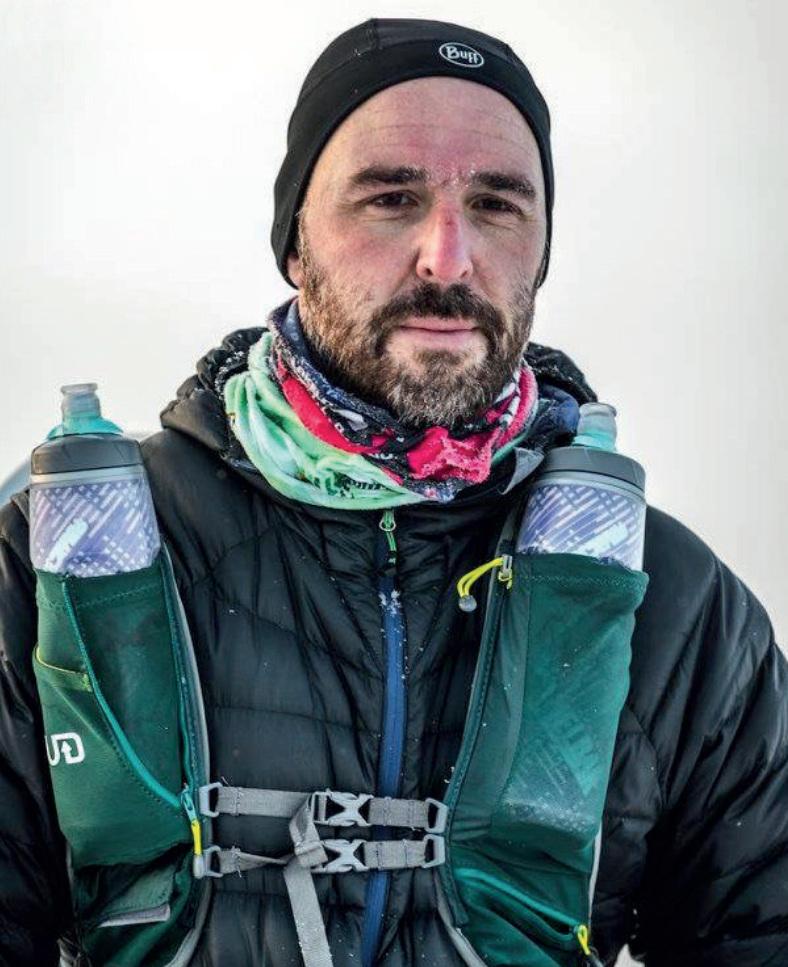 Pete, who will be 49 when the race starts in 2022, was born in London and relocated to Jersey just under 20 years ago. He is Finance Director and COO of Prosperity 24/7, a Jersey based Business and IT Consultancy company.
Pete suffered with asthma as a child but was able to manage this and was a keen footballer. At the age of 35, he switched his focus to marathon running and after completing the London marathon in 2011 decided to challenge himself further. As a result, extreme sporting events have become very much part of his DNA.
Pete has subsequently completed several ultra marathons globally, including Marathon des Sables, Western States 100, Ultra Trail du Mont Blanc, the Ice Ultra and The Jungle Marathon. He has also completed other challenges, to include a non-stop 24-hour cycle ride and a marathon whilst towing a 1 tonne car.
Pete met Steve a few years ago when supporting each other with respective charitable challenges.  The two established a firm friendship, which started with a pairs team entry at the OMM 2014 race in the Brecon Beacons.
Pete is a passionate supporter of local charities and has been actively fundraising for several years, combining his newly acquired passion for endurance events whilst raising nearly £50,000 for his nominated organisations.
Pete's efforts were recognised in 2020 when he was announced as a finalist for both the Pride of Britain and Pride of Jersey awards.  Pete is currently training for a '7 Iron man in 7 days' challenge, which he hopes to successfully complete in 2021.
Steve Hayes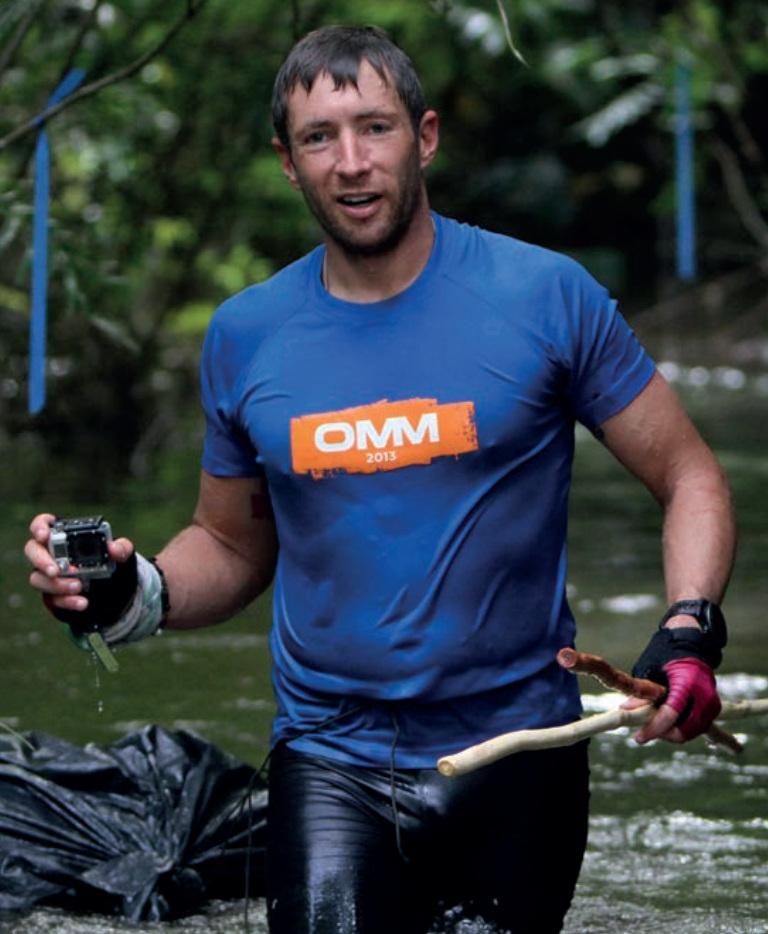 The younger of the two, Steve is the General Hotel Manager at Jersey's Sommerville Hotel with 24 years of hospitality and customer service experience.
Originally from Wales, he first moved to Jersey in 2003 for a few years before taking some time to travel and further his career in the UK and 'another' Channel Island. He returned to Jersey in 2011 and is married to his supportive wife Corina with whom they have a recent new addition in Sophia, as well as his two wonderful children Isla and Evan.
After a very late start in life with regards to sport, health and fitness, he changed his lifestyle back in 2009 after many years of heavy drinking, heavy smoking and general poor living. After several years of working 70+ hours per week within the hospitality industry and partying a little too hard, a shock visit to the doctors resulted in some immediate lifestyle changes being made… before it was too late.
He immediately gave up drinking and smoking and began exercising and began enjoying the new addictions. Since then he has been busy competing/completing and very occasionally winning endurance events whilst raising money for various charities and testing his mental and physical strength.
Notable career highlights include finishes at some of the world's toughest Ultra-marathons from the Amazonian jungles of Brazil and the arctic conditions of Canada and Alaska to closer to home events such as the Spine Race, Dragons Back, Tor des Geants, an English Channel Swim and more recently, a victory at the UK's Brutal Triple Ironman. He aims to push himself to all reasonable limits and is always on the lookout for the next challenge whilst trying to maintain a balance between family, work and hobbies.
Following the sudden death of both parents at the end of 2014, Steve had a new perspective on life and making the most of every moment, hence the signing up for TWAC2022.
Follow the team