The Private & Public Gallery are pleased to announce the opening of the second of three blockbuster autumn exhibitions. Sponsored by Investec, Urban Interventions II – From Pop Art to Street Art follows on from the hugely popular street art show staged at the gallery in 2019 when works by Banksy and other contemporary graffiti artists filled the gallery spaces and spilled out onto the façade of the building.
For this exhibition, the carefully curated theme will take a closer look at the origins of the current street art trend, which can be traced back to the urban decay of impoverished American cities during the 1970's. Graffiti and street art in particular have been synonymous with New York City since that time as the movement grew alongside the beginnings of hip-hop. Now a permanent part of pop culture, the evolution of graffiti and street art has given way to sanctioned and celebrated murals across the globe.
Andy Warhol, Keith Haring and Jean Michel Basquiat are now recognised as being some of the most influential artists of the 20th century and their artworks now sell for sums in excess of $100m at auction so Private & Public Gallery are delighted to be able to provide the public with a unique opportunity to experience them first hand.
The exhibition will also showcase works by perhaps the most famous artist alive today with a selection of works by the anonymous English street artist and political activist Banksy.  Active since the 1990's his satirical street art and subversive epigrams combine dark humour with graffiti executed in a distinctive stencilling technique. His works of political and social commentary have been featured on streets, walls, and bridges throughout the world to huge critical acclaim.
Banksy's work grew out of the Bristol underground scene which involved collaborations between artists and musicians and it has often been speculated, but never proven, that he was one of the founding members of the band Massive Attack.
The exhibition also examines some of the latest developments in urban street art from around the globe with contributions by artists such as Harland Miller, The Connor Brothers, David Shirgley and Shepard Fairy whilst also acting as a platform for emerging local street artists such as James Carter AKA Midnight who has undertaken a special commission for the show.
Gallery Director, Chris Clifford said: "If I'm honest I was somewhat overwhelmed by the turnout of our first urban street art exhibition in 2019. It is clearly a hugely popular artistic genre which resonates with people of all ages so I am very pleased that we have been able to stage this exhibition in 2020 as I think it will provide a real boost to the island. None of this would have been possible without the support of our exhibition sponsors Investec whose innovation and creativity in business means they are a perfect fit".
David Cardwell of Investec said: "Investec are delighted to be supporting the forthcoming Urban Interventions II exhibition; an event we hope will bring some much needed cheer and colour to what has been a rather dreary 2020 so far! This exhibition captures the energy and inquisitiveness in street art by some of the most important and iconic artists of our time; the fact these works are being displayed on our own doorstep is a real credit to Chris, who we know puts so much work into each exhibition. Art is of course a very personal thing which I believe has the power to create new perspectives and challenge existing ones and this exhibition is the perfect partnership that relays many of our own similar values as a business."
---
The exhibition open weekdays 12pm to 6pm from Monday 26th October to Friday 20th November.
The exhibition is also available online from Wednesday 21st September and can be viewed here.
The digital elements provided in the online viewing room include a short film to provide context, an interactive 3D virtual tour and a digital exhibition catalogue with an introductory essay by gallery director Chris Clifford.
---
Featured Artists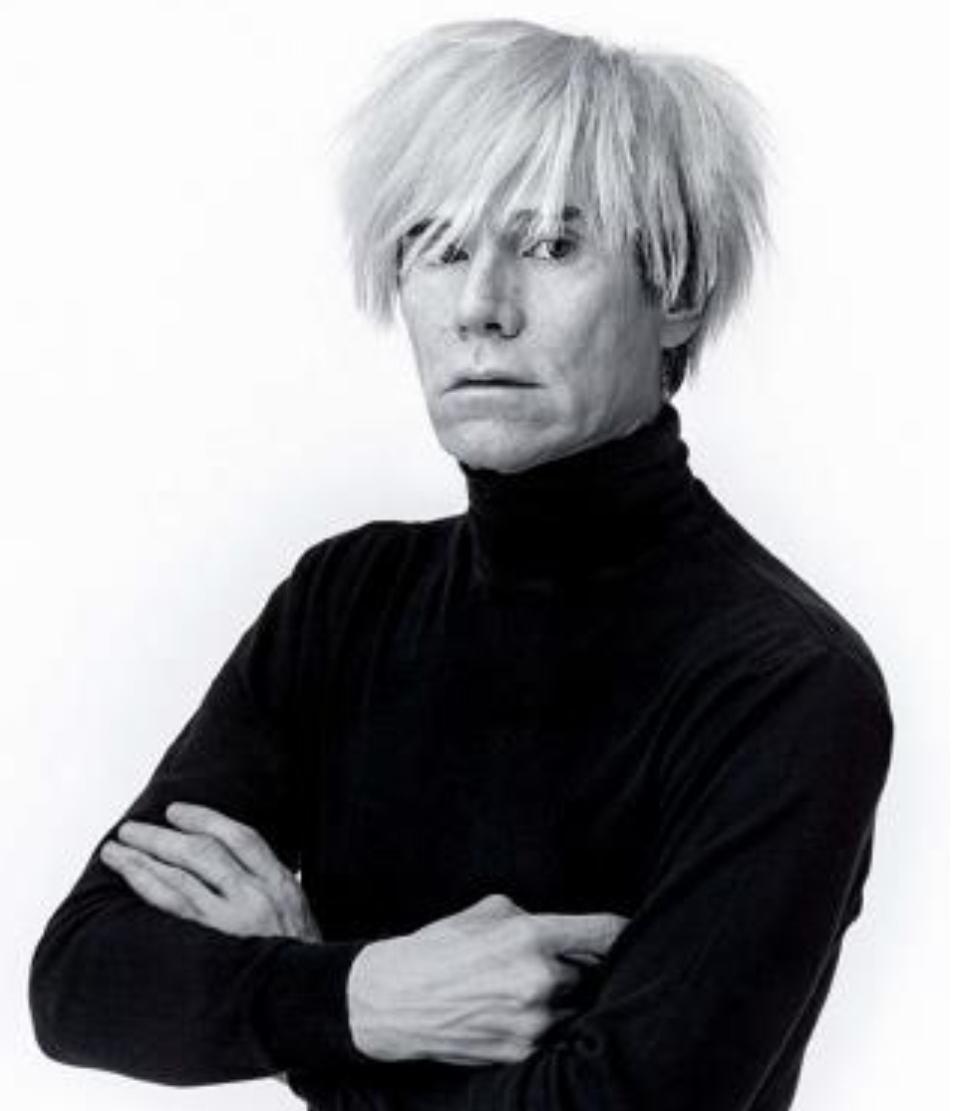 Andy Warhol
Andy Warhol is one of the most iconic artists in the history of experimental art. He pioneered the Pop Art movement, commercialising the genre in ways that had never been seen before. Combining avantgarde concepts with highly commercial techniques, he embraced consumerism and its aesthetic at a time when most of his contemporaries were rebelling against it, and his works were received with mixed reaction. His first exhibition of 32 Campbell's Soup cans in 1962 was panned at the time by attending art critics but later gained international acclaim. Warhol relished the notoriety: "Art is what you can get away with", he famously declared.
His 1963 canvas 'Silver Car Crash (Double Disaster) fetched US$105 million at The Economist magazine described his work as the "bellwether of the art market". His 1963 serigraph "Silver Car Crash (Double Disaster) fetched US$105 million at auction, breaking the previous record paid for a Warhol serigraph, US$100 million for 'Eight Elvis's'.
Keith Haring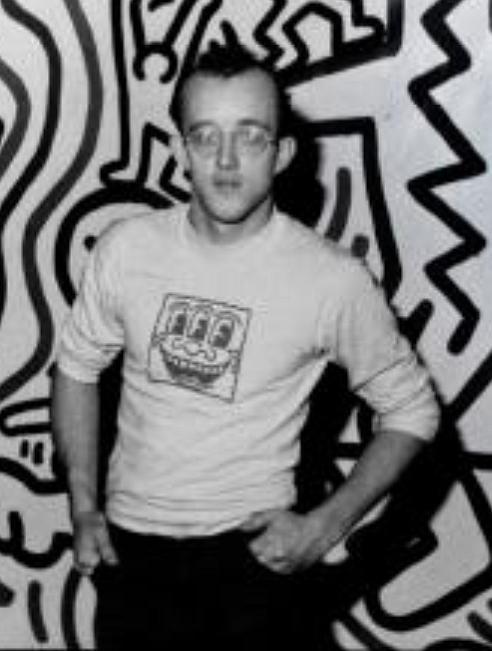 Keith Haring is an American pop artist who is regarded as having been a leading figure in the New York Art scene, alongside the likes of Jean-Michel Basquiat, Kenny Scharf and Jenny Holzer. He rose to prominence in the early 1980s and, as his success grew, brought elements of popular culture into established museums and galleries, although he never abandoned the street-art ethos, his aim being to make art accessible to everyone.
"I don't think art is propaganda… It should be something that liberates the soul, provokes the imagination and encourages people to go further. It celebrates humanity instead of manipulating it" – Keith Haring
Haring used bold and fluid outlines against dense imagery of babies, barking dogs, flying saucers, hearts, Mickey Mouse and other symbols to create his distinctive pop-graffiti style. Active figures and strong lines emphasise kinetic movement and emotional or spiritual energy. His art draws from traditional graffiti techniques, with bright contrasting colours and bold imagery grabbing the eyes and the minds of passers-by. As a result, he attracted a wide audience and assured the staying power of his works, now instantly-recognised around the world
Jean-Michel Basquiat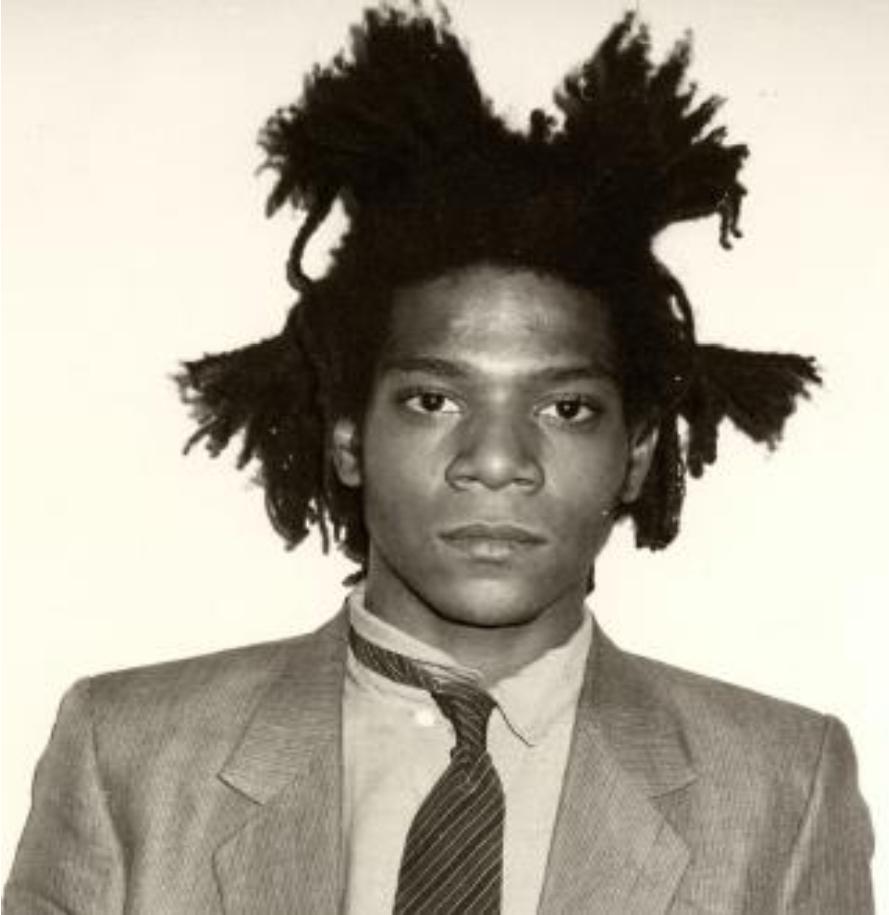 Brooklyn-born painter Jean-Michel Basquiat came out of New York's vibrant downtown scene of the late 1970s to become one of the most influential and internationally-renowned artists of the late 20th century. His street art and Neo- Expressionist works on canvas and paper as well as on random objects and surfaces are characterised by visually-striking and psychologically-powerful combinations of  anatomical diagrams, charged words and cryptic phrases, numerals, pictograms, commercial graphic art, allusions to African history and African American pop culture, as well as stick figures and maps.
Basquiat's signature was the crown, which he used again and again in his work, adorning black male figures including athletes, musicians and writers. As his friend, fellow artist Francesco Clemente, explained: "Jean-Michel's crown had three peaks, for his three royal lineages: the poet, the musician and the boxing champion."
In 1981 Basquiat met Andy Warhol and the two formed a close friendship, collaborating on several works in the mid-1980s. In 1982 he became the youngest artist ever to exhibit at Documenta in Kassel, Germany. Basquiat died of an accidental heroin overdose died in New York in 1988. He was just 27. His works can be found in museum collections around the world including The Broad, Los Angeles, the Museu d'Art Contemporani de Barcelona, and The Andy Warhol Museum, Pittsburgh.
In 2017 his 'Untitled' was sold at Sotheby's New York for US$100.5 million, setting a new record for any
American artist at auction.
Banksy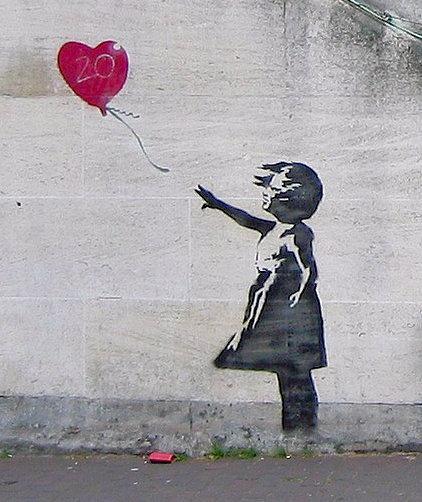 Arguably the most controversial and famous artist in the world, the works of Banksy have become a subculture in their own right. Banksy's political statements and disruptive vision have impacted cities across the globe at vital moments in recent history, provoking alternative viewpoints and encouraging revolution in the art world. His identity remains unknown, even after more than 30 years of involvement in the global graffiti scene. He has worked in many different street art mediums and in many different styles, breaking down the boundaries and expectations of street art critics. His work includes many powerful, often controversial images, encouraging their rapid spread across the internet. Today, his iconic works have been re-shared and repurposed beyond measure and his prints have become the most investable artworks on the market often doubling in value every year.