Retail businesses across the Island are working hard again this year to make their windows reflect Christmas as the annual competition gets underway for the most festively decorated displays.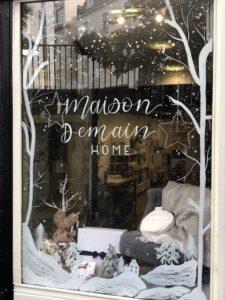 The 2022 Christmas Window Competition has been launched by the Guernsey Retail Group and will see trophies awarded to the best themed façade both in Town and for retail businesses across the Island. The theme this year is simply 'Christmas' and judges will assess the various entries using the criteria of overall impact, style & theme and how well window displays draw in shoppers.
Korinne Le Page, Head of Retail Development at the Guernsey Retail Group, said: "We are excited to be running the contest once again as it is a great way for local businesses to add to the festive feel in the run up to Christmas.
"By decorating their shop windows and adding to the festive feel, we hope retailers will see an increase in footfall and encourage Islanders to buy locally."
Points will be awarded under the three criteria by the independent judges and those with the highest number of total points will be declared the winners.
In the event of a tie, another independent judge will re-assess the windows with the winners announced in the week commencing 19th December.
Maison Demain in Le Pollet and Becky Rowe in St Martin's (main picture) were awarded brand new trophies in the two categories in 2021.