Over 1,100 students have been given the opportunity to explore their potential, contribute their perspectives, and help shape the vision for the future of the Isle of Man.
The Isle of Man Government's inaugural 'Youth Impact Summit', took place today (20 September) at the Villa Marina.
The event was aimed exclusively at the Island's vibrant community of 16 to 18-year-old students, representing the Island's secondary schools and University College Isle of Man (UCM). It comes ahead of the start of this year's Isle of Man Government Conference, which gets underway at 6pm this evening, also at the Villa Marina.
The Youth Summit aimed to celebrate young talent, showcase the diverse spectrum of opportunities within the Island's thriving economy, and provide students with the opportunity to engage with the Island's political leaders.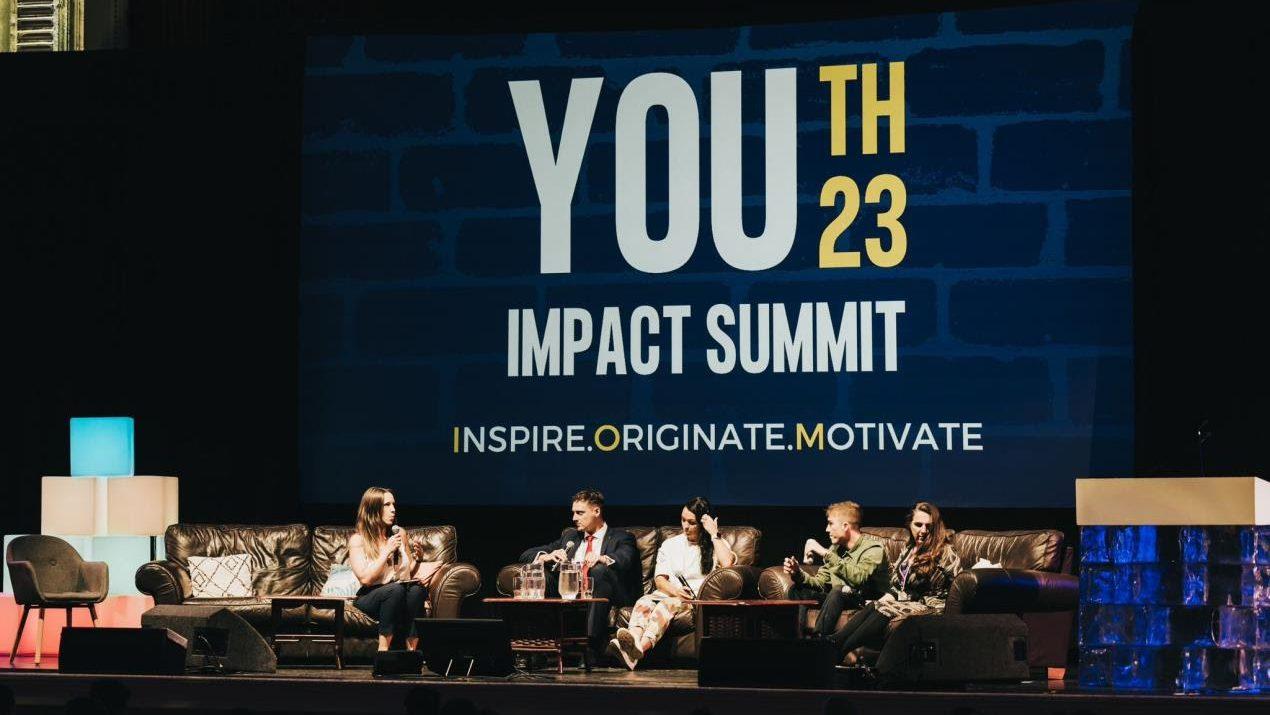 The day commenced with a special address from the Deputy Chief Minister, Jane Poole-Wilson MHK, setting the stage for a day of thought-provoking presentations and panel discussions. She said: "Today isn't just an event; it's a celebration of your potential, your aspirations, and your capacity to create change. It's about embracing the challenges, exploring the opportunities, and grasping them to take forward your future."
Attendees also had the unique opportunity to hear from some of the winners of Gef's 30 Under 30, including female health educator Emily Todd and Deloitte Assistant Manager, Dominic Wall. Alongside local entrepreneurs and business leaders who shared their 'secrets to success', these trailblazers provided valuable insights and inspiration to an audience of engaged young people.
Team Mindcore, who were crowned champions in the Junior Achievement Europe awards in Istanbul this year, also presented their award winning app, and Graham Kinrade – Chief Officer of the Department of Education, Sport and Culture – gave the keynote speech titled 'Human values for the future'.
The event was closed by the Minister for Enterprise, Tim Johnston MHK, who said: "This event has not just been a celebration of the Isle of Man's young talent; it's a testament to the boundless potential that resides within our future leaders – within each of you here today."