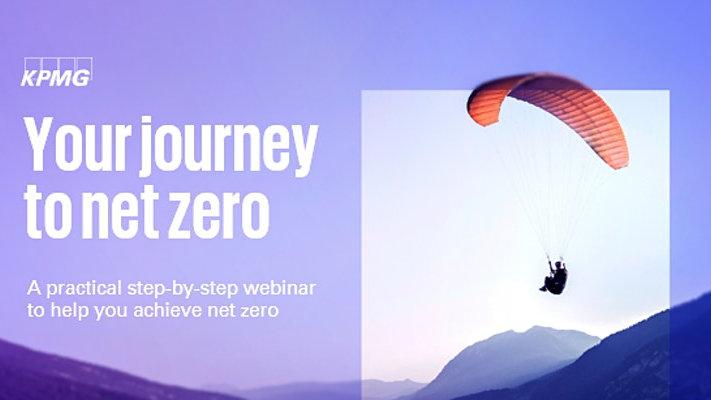 Your journey to net zero – real-world guidance to sustainability
On 8th February, KPMG in the Crown Dependencies will host their latest webinar, 'Your journey to net zero'. The free webinar will take a practical, hands-on approach to tackle the growing issue of sustainability and will offer real-world guidance from their own personal journey to help local businesses understand how they can achieve net zero.
2021 saw ESG (Environmental, Social and Governance) develop into a critical part of how businesses think, approach and operate when it comes to carbon footprints and sustainability. The webinar is in direct response to a growing demand from businesses for more information on how they can practically achieve sustainability and embed ESG policies and procedures into their operations.
During the session, the team at KPMG will explore the current outlook and the growing need to develop an ESG strategy and give examples of how KPMG can help others on their net zero journey, to include sharing stories from the firm's own ESG plans.
Simon Nicholas, Partner at KPMG in the Crown Dependencies, comments, "The rise of the ESG agenda is forcing many businesses to look at what they need to do to achieve their sustainability goals. We're already on our ESG journey at KPMG and we're keen to help others along the way. The webinar has been designed to break down the topic of ESG, making it easy to understand for everyone and offer practical and useable guidance."