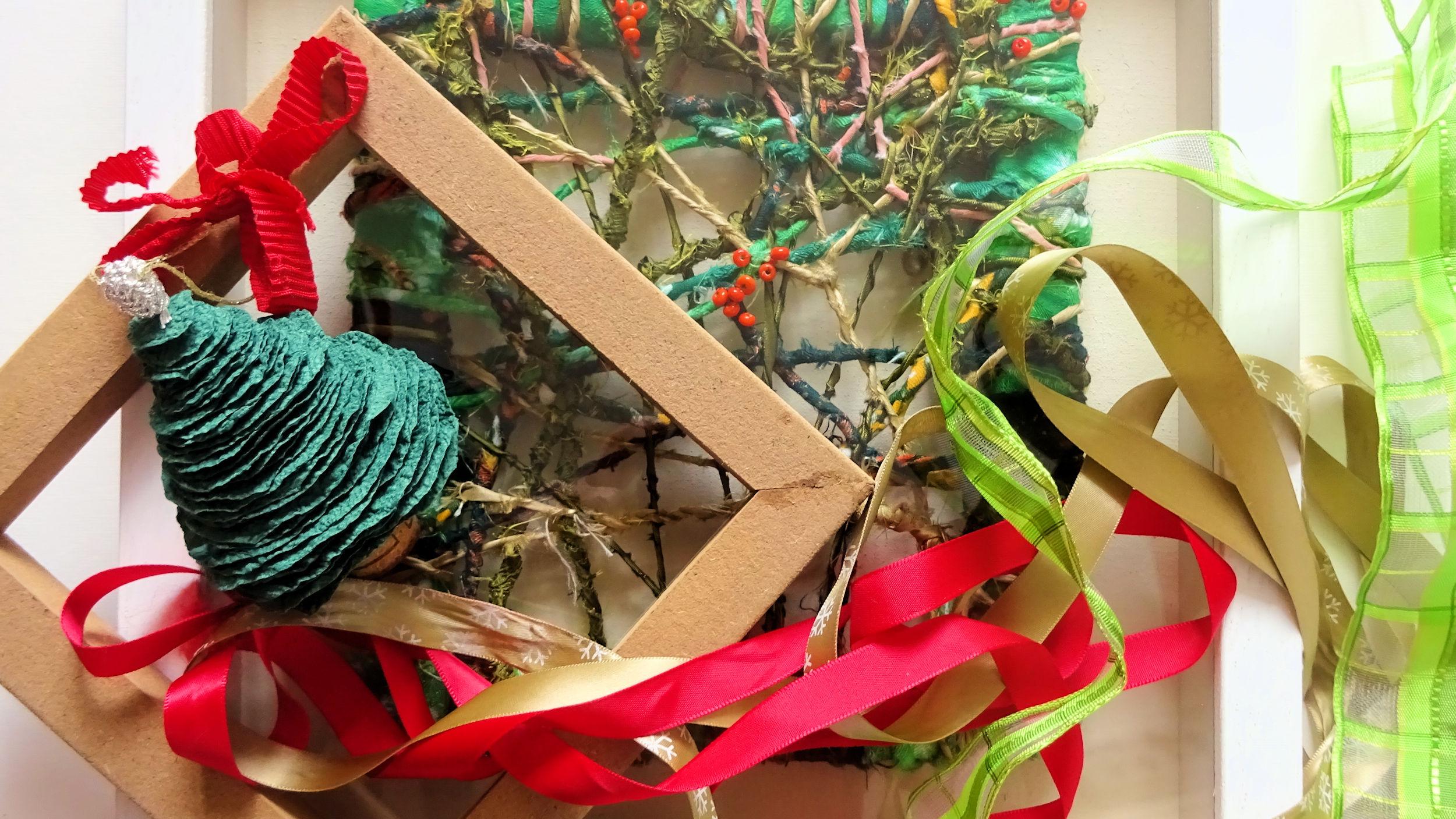 Wrap and roll your way to Christmas – decoration workshop
An exciting and fun Christmas decoration workshop with textile artist Naomi Renouf exhibitor in the Fragile exhibition at The Harbour Gallery Jersey.
A Christmas themed workshop in which you will be shown two very different techniques.
Firstly, you will make a piece of Mulberry fabric, a lovely material which is suitable for use in many projects. During this workshop I will show you how to use it to make Christmas tree decorations.
Secondly, you will be shown a wrapping technique that I have used in some of my recent textile work.
In this workshop we will use the technique to create a Christmas themed textile piece.
Only 10 students £30 each with a very wide variety of fabrics included

2 places for GCSE OR A-level art textile students at £10 each
All students receive a 10% off discount voucher for art and textiles materials valid until Christmas.