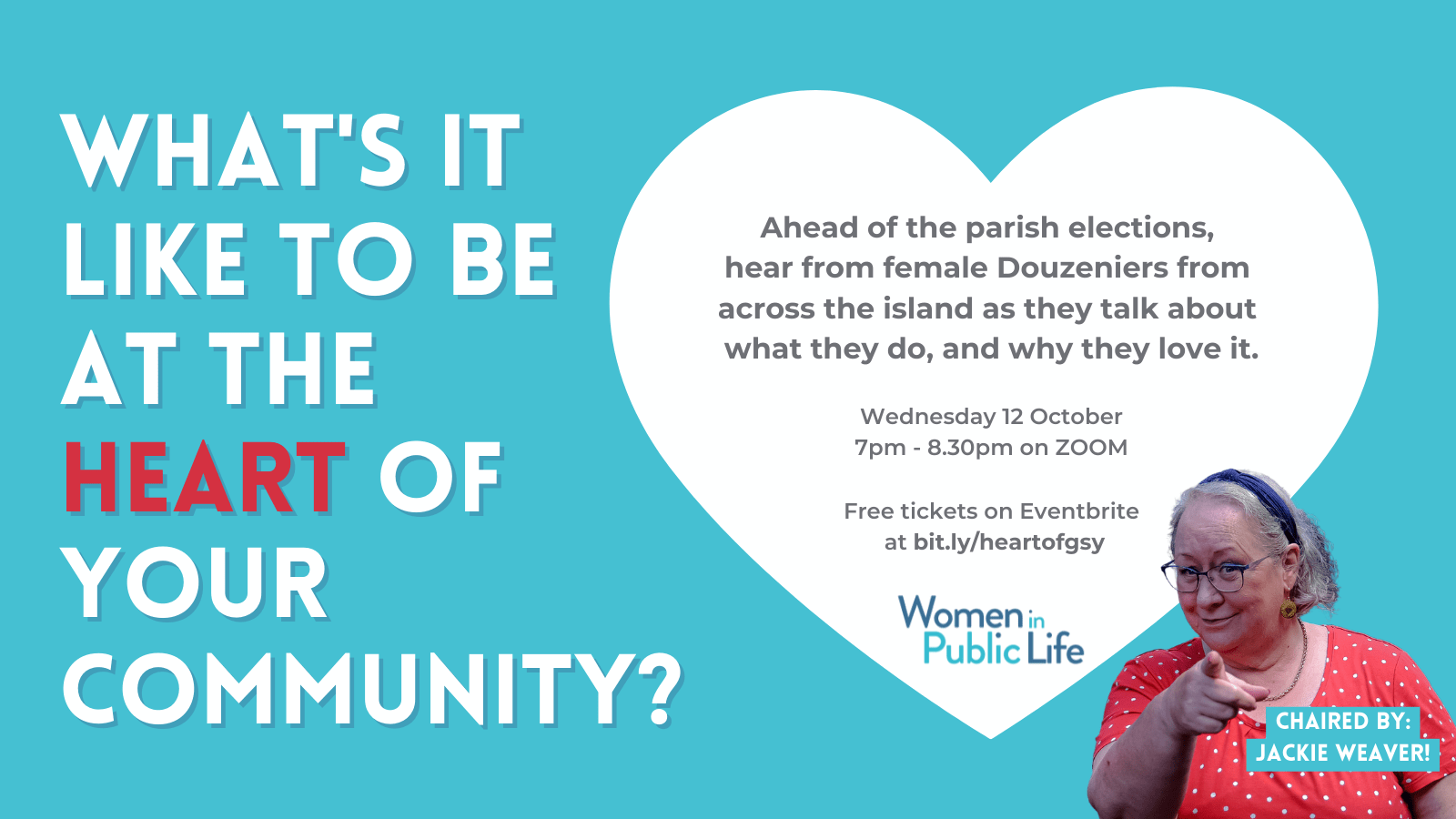 What's it like to be at the heart of your community?
Join Jackie Weaver as she chairs a very special Zoom call ahead of the parish elections in Guernsey.
Hear from women who love their part of the island – and have turned that love into action. Women who are using their day to day skills to make sure their parish is well-run, safe and retains its unique character. Women who are proud to have been elected to speak for their community when there are local decisions to be made.
Join a panel of female Douzeniers, hear about their experiences at the heart of their community and ask questions if you wish. Tickets are free. You don't need to download the Zoom app to take part, just click on the link in your confirmation email.
The day to day running of your parish is the responsibility of two Constables and the parish staff team – they collect the rates, look after parish properties, issue licences etc. In addition, 12 or more Douzeniers are elected in each parish by local residents as their representatives.
Douzeniers keep a careful eye on what's happening in the parish and can volunteer to help out with parish duties like organising community events and gathering parishioners views on plans for the area.
Vacancies for the November parish elections will be announced in the Gazette Officielle (Guernsey Press) on Friday 7 October.
Jackie Weaver became famous overnight when a recording of a contentious meeting of Handforth Parish Council went viral. Her calm management of the meeting – including banishing two members to the waiting room – endeared her to the British public. As Chief Officer of Cheshire Association of Local Councils, she is passionate about local democracy. She's determined to use her accidental fame to encourage more people – particularly women and young people from all walks of life – to get involved.