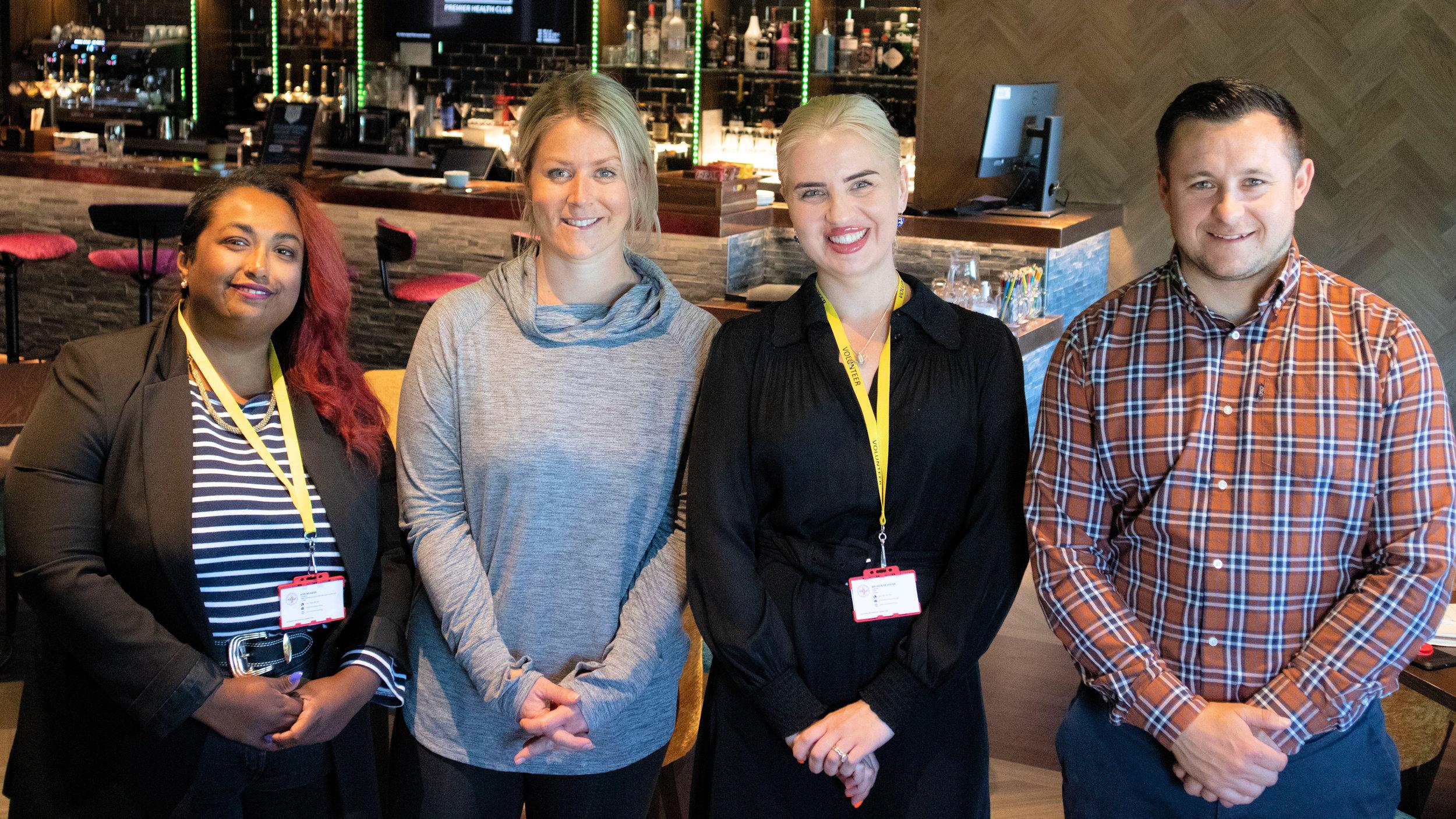 Weekend of Ukraine fundraising events in conjunction with Kings Health Club
Fitness fanatic and event organiser Emily Wild is combining her two passions to raise much-needed funds for the people of war-torn Ukraine.
She has planned a weekend of fundraising events in conjunction with Kings Health Club, Principal Sponsor of the event and venue partner. Three events are on offer across Friday 17th and Saturday 18th June and the hope is that many will join in.
Money raised will support the efforts of Humanitarian Aid Guernsey, a local charity founded by Natalia Silvester. The non-profit organisation looks to deliver immediate aid to those who need it most.
"I want to do this to help people in Ukraine whose lives have been so drastically affected and provide practical help people for who so desperately need it," said Emily.
A Kids@Kings movie night will provide a welcoming, fun and social environment for kids aged 4 – 11 to enjoy a movie of their choice.
The following day, people can take part in Sport For Ukraine; a morning of charity fitness challenges that features two 90-minute fitness studio sessions and, for cycle fans, there are three spin sessions in Kings' immersive cycling studio.
Both events are open to Kings members and non-members, with all proceeds from the fitness classes and £5 from every movie night ticket going to Humanitarian Aid Guernsey.
"As soon as Emily got in touch with her fundraising ideas, we were keen to see how the Club could bring these ideas to life and support a very worthy cause," said Kings Club Manager, Sean Mills. "It has been a great effort from the team and Emily, one of our members, who have organised an exciting weekend of events that will raise much-needed funds to help support the victims of the war in Ukraine."
Sean expects the morning of charity classes to prove particularly popular. "The Sport for Ukraine classes have been specially designed by our instructors to promote the benefits of fitness and encourage team spirit as people take on one of our charity challenges."
In addition to these classes, Emily is organising an evening fundraising event of food, drink and fun, with music kindly provided by The Rocques DJ. There will be an opportunity to win some fantastic raffle prizes donated by local businesses.
It takes place at 1857 Sports Lounge & Bistro, a new sports bar located on the Kings site and everyone is welcome. Humanitarian Aid Guernsey Founder Natalia Silvester is the keynote speaker and she will give an update on the charity's work so far and its future plans.
"We are very grateful to be Emily's charity of choice for the event. We plan on using the generous proceeds to help the UNICEF affiliated 'Happy Kids' Foundation to deliver much needed therapeutic support to children fleeing the horrors of war in Ukraine.' Charity Founder, Natalia Silvester.
Emily also thanked Ravenscroft, for generously donating gift vouchers which will be given to the top three fundraisers of the fitness challenge. Canaccord Genuity Wealth Management, Network Insurance and Financial Planning, Norman Piette and Principal Security and have also supported the event.
"I am so incredibly grateful for the support of local companies who have helped me stage this event. I'm really hopeful that the public will get behind it and we can raise a good amount for Humanitarian Aid Guernsey," she added.
---
Tickets for the Kids@Kings Movie Night and Sport For Ukraine can be purchased directly through Kings on 01481 723366 or info@kings.gg.
For evening event tickets, contact Emily at emilywildevents@gmail.com.