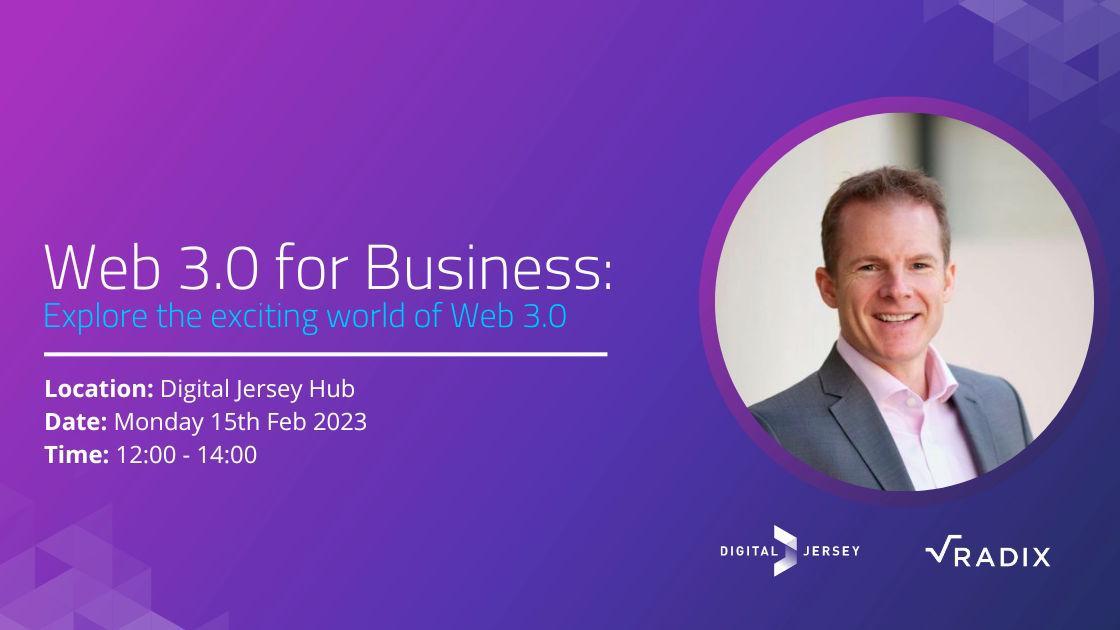 Web3 for businesses: Explore the exciting world of Web 3.0
Join us for a lunch and learn workshop on the fundamentals of Web3 delivered by Andrew Jarrett, Chief Executive Officer at Radix Tokens.
The crypto industry is growing fast, with different sectors: Decentralized Finance, NFTs and Big Data — similar to the SaaS industry. Emerging use cases of blockchains may disrupt and expand business models in financial services, eCommerce, art, music, and more.
We are still in the early innings of this innovation, created by just 0.06% of the world's developers. This course lays out the risks, issues, and potential solutions to bring Web 3 to billions of people.
Join us for a workshop that will take you through the fundamentals of what Cryptocurrency is, a breakdown of Web3 and how it's working with DeFi to change the face of industries through the use of tokens, NFT, and wallets.
Gain clarity on regulations and risks, and examine Web3's future.
What is Crypto, Web3, and DeFi?
Tokens, NFTs, Wallet,.. explained
Regulations and risks for Web3 businesses
Companies entering web3: from Adidas to Starbucks
Why is not everyone using web3 today
The future of web3 for businesses
A word about Radix
Light lunch refreshments will be provided. Length: 2 hour including 30 minutes Q&A