Vale Earth Fair charity record and CD fair
The Vale Earth Fair is hosting the annual charity Record and CD Fair at the Styx Centre, St Peters, on Sunday 29th October from 11am – 4pm, and is looking for donations of records, CDs and other music related items from the public to sell at the event.
One of the organisers, Rob Roussel said: "Now the dust has settled from this year's Vale Earth Fair we are now starting to think about next year, and part of that is raising funds towards the event."
This is the aim of the Record & CD Fair, as the Vale Earth Fair Collective looks to build on its growing popularity with another sell-out festival taking place this summer.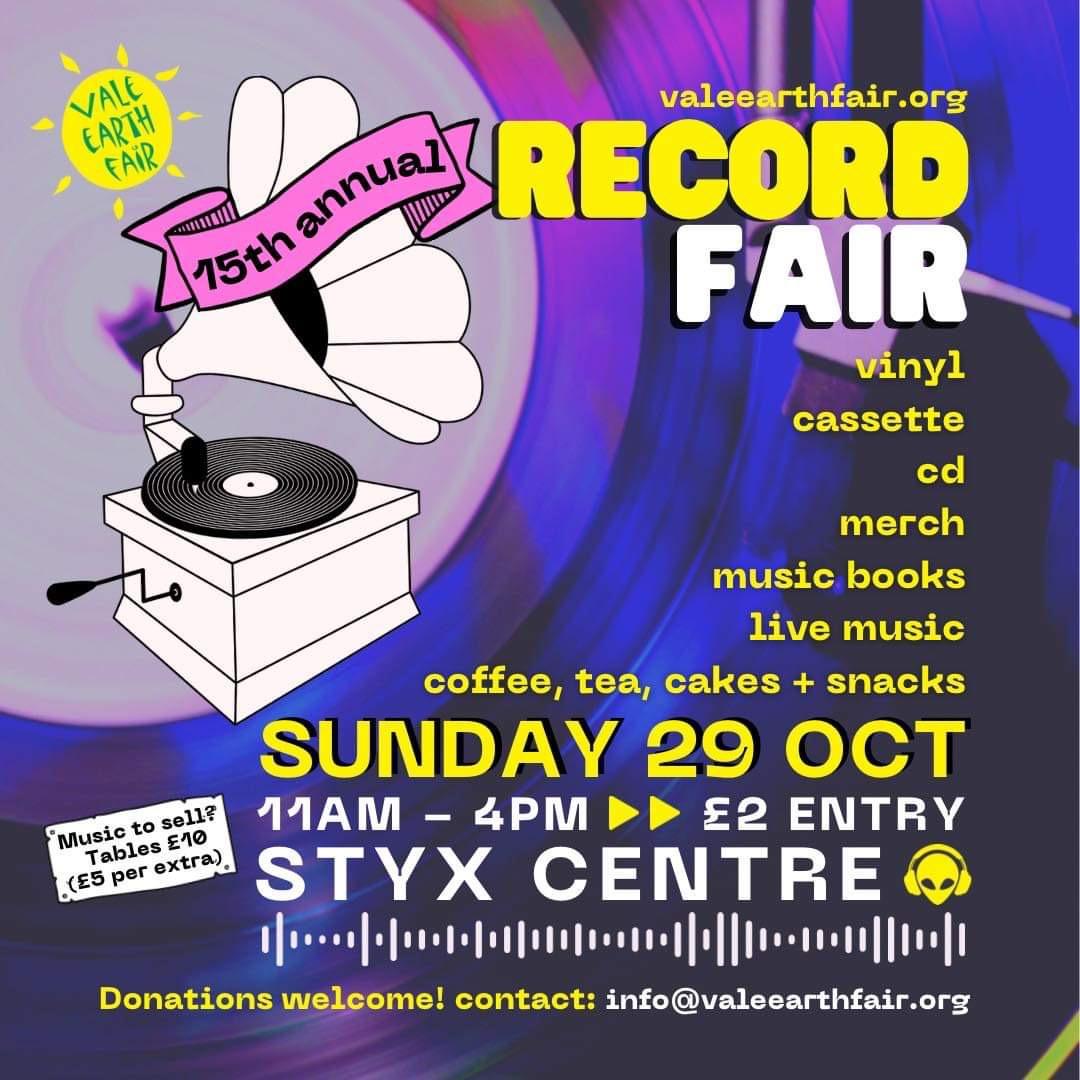 As with previous Record Fairs there will be a wide selection of music on sale – much of it at bargain prices, but also collectable items. All genres are covered from Classical to Hip Hop, Rock to Jazz, Country to New Wave – something for all tastes. As well as records and CDs there will be some music memorabilia on sale too. There will also be live music on offer, along with hot and cold food and refreshments on sale.
The Vale Earth Fair Collective is appealing for unwanted records, tapes, CDs and other music related items to sell at the fair, and any donations would be welcome. Please contact Rob Roussel on 07781 107698 or by email  if you have donations and he will arrange collection if required.
There are already a number of stall holders signed up for the event, including one from Jersey, but there is room for a couple more. If you have your own records or CDs that you would like to sell, please contact Rob. Sellers are charged £10 per table plus £5 per additional table if you need more than one.
The Record & CD Fair takes place Styx Community Centre, St Peters on Sunday 29 October. Doors will open at 11:00am and the Fair will run until 4pm. There is an admission charge of £2, with all money raised going towards the Vale Earth Fair.