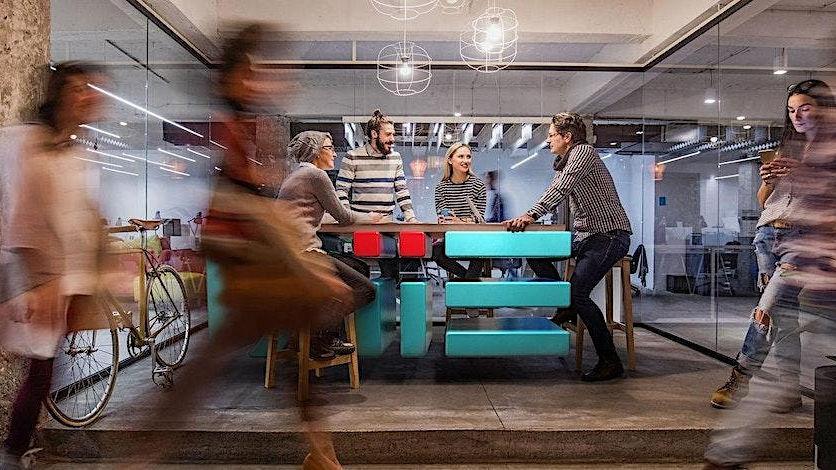 Vaiie's annual RegTech seminar
Digital Onboarding remains one of most critical and evolving areas of RegTech. With adoption expected to significantly accelerate in the next few years, it is crucial to recognise how valuable the transition into digitised onboarding and beyond is, and how this can benefit you and your organisation.
As a RegTech provider, we are focused on continuing to raise awareness of Regulatory Technology and the role it will play in the future of the compliance industry. We will be hosting an event where we will discuss the latest challenges faced by those in the digital and RegTech industry and the ways in which RegTech is supporting risk and compliance professionals.
Speakers?
Adam Brown, Vaiie – The event is hosted and moderated by Vaiie's Programme Manager Adam Brown, drawing on a career in banking, strategy, technology, and FinTech, Adam leads the Vaiie Product & Delivery team where we deliver solutions which improve regulatory processes in financial services businesses.
Ches Trower, Ogier Regulatory Consulting – Ches is a Senior Regulatory Consultant at Ogier Regulatory Consulting. She joined the team in January 2023, following 5 years at the Jersey Financial Services Commission in roles within supervision, examinations, and financial crime prevention. Having also worked in industry for 10 years, Ches brings together her knowledge and experience to assist businesses with practical implementation of the regulatory framework to ensure effective compliance.
Daniel Hulme, Satalia and WPP – Daniel Hulme (PhD) is the founder CEO of Satalia and the Chief AI Officer at WPP who joins us as our keynote speaker. With 20+ years of applied Artificial Intelligence experience, Daniel is a leading expert in the field of AI, having received a Master and Doctorate in AI at UCL, Daniel is also UCL's Computer Science Entrepreneur in Residence where he teaches how AI can be applied to solve business and social problems.
Julie Kier, Government of Jersey – Julie is an Associate Director in the Financial Services Unit in the Department for Economy at the Government of Jersey. Having been appointed to the role in April 2021, Julie has taken up the position FinTech lead for Financial Services and has a particular focus on Digital Assets, RegTech and Open Finance. Julie spent 9 years practising as a qualified solicitor in the UK before moving to Jersey in 2014 with her family. Following her move to Jersey, Julie worked at a leading offshore law firm, Carey Olsen, before moving to Government permanently to take up her current role.
Stephen Reilly – Stephen Reilly is a driven and experienced professional and proven leader of complex and large scale businesses, with a 30-year career in international banking; more than 15 years of which have been spent in Executive and Board level roles, focussing on the development and implementation of strategies for commercial success.
Prior to this, he was Managing Director and Head of Corporate Banking & Financial Markets at RBS International leading RBSI's Corporate and Institutional client business with responsibility for Commercial Banking, Corporate Banking, Real Estate Finance, Alternative Investment Funds and Trust and Intermediaries across six jurisdictions.
Stephen's core strengths involve managing complex business change and transformation. He is well-placed to sit on today's plan to discuss the role Regech can play in supporting business leaders.
Our final event panellists are due to be announced shortly.
Agenda
08:30 – 09:00 – Breakfast and networking
09:00 – 09:15 – Opening remarks – Vaiie's year in RegTech
09:15 – 09:45 – Panel discussion – RegTech and the problems to be solved
09:45 – 10:15 – Keynote – Daniel Hulme, Founder CEO of Satalia and the Chief AI Officer at WPP
10:15 – 10:20 – Closing remarks
10:20 – 11:00 – Meet the speakers and see Vaiie's products
Delegates are welcome to attend from 08.30am for breakfast networking and a 09:00 event start.