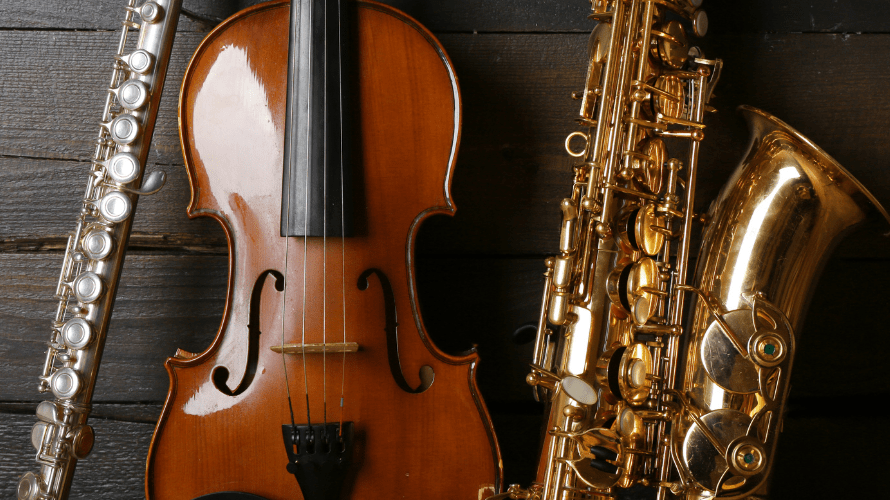 Try an instrument – a chance for curious adults to give it a go!
So many people missed out on the chance to learn a musical instrument when they were younger.  But it's not too late.  Learning a musical instrument as an adult can provide huge benefits for physical and mental health, provide opportunities for social interaction and friendships – and above all it's fun!
Pop along to the Work Café on Saturday 19th August and meet with tutors from the Jersey Academy of Music to try your hand at playing the flute, clarinet, saxophone, violin, cello or trumpet – and if you take to it, sign yourself up for lessons or even our new beginner-friendly orchestra.  This is an open drop-in session with adults in mind, where you'll be welcome to try out multiple different instruments in a warm and friendly environment.
By attending this event, you agree that any photography or videography of the event and attendees may be used for promotional purposes.