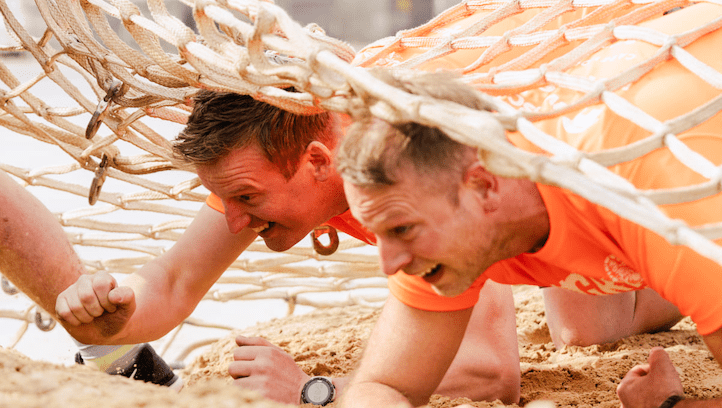 True Grit Wetwheels Challenge
The True Grit Wetwheels Challenge is back on Sunday 16 April and there is still time to register your place!
The event has seen a good number of teams, solos and youth challengers enter the challenge but there are still plenty of places left, so make sure to sign up sooner rather than later to secure your spot on the start line.
True Grit is an annual charity event organised by Wetwheels Jersey, held over a fun but challenging course at Ronez Quarry on the Island's north coast. Each year staff at Ronez, working with Wetwheels and 3D Events, lay out a slightly different course, so teams that have taken part in previous years will always find a new challenge.
True Grit, sponsored by Ravenscroft and supported by Seapower Marine, is a unique physical challenge set over 4.3km and is open to teams of three, or to individual competitors. New for 2023 is a category for school children in Year 6 and above.
Dina Rogan, Operations Director of Wetwheels Jersey, said: "True Grit is now firmly established on the Island's events calendar and each year we are attracting more competitors, and while we want to welcome as many people as possible we obviously have to make sure it's safe for all, so places are limited and if anyone wants to still sign up, I'd urge them to get their forms in!
"The addition of the younger category this year is an exciting development, and we hope it's going to add to the feeling of fun and inclusivity."
Ravenscroft has sponsored the event since it began. Haydn Taylor, managing director of Ravenscroft in Jersey, said it was a great event to be involved with: "True Grit is a sporting challenge like no other in Jersey but participants always cross the finishing line with smiles on their faces. Ravenscroft has staff entering so as well as sponsoring, we will be there tackling the challenges and it's great to see new obstacles being added this year and the event being opened up to younger athletes."