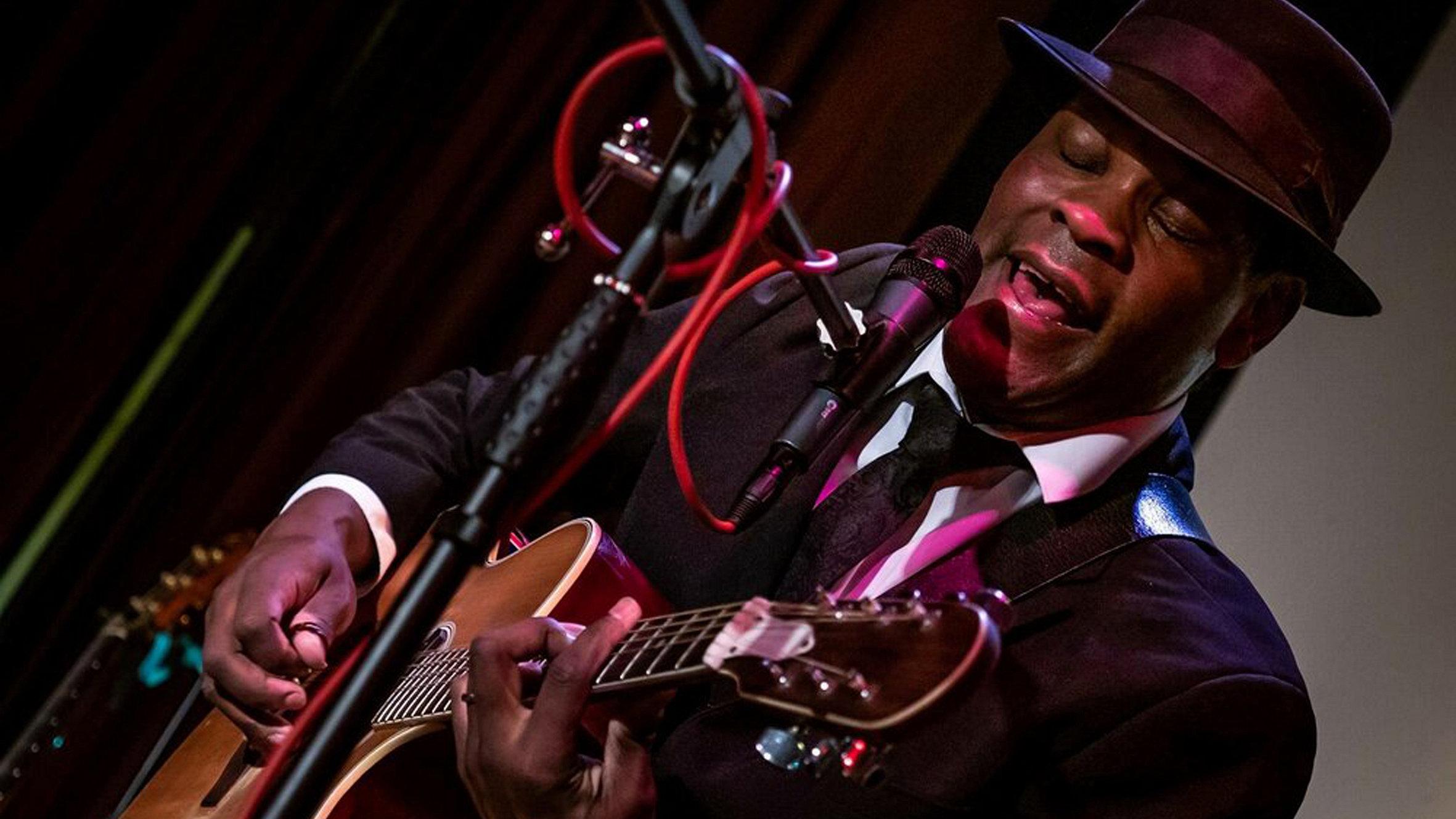 Tom Attah – Final 2021 headliner of successful sold out blues, rock and roots nights [sold out]
Jersey's incredibly popular Blue Note Bar will host the final remaining Icecap Ltd International Blues, Rock & Roots night on Thursday the 16th and Friday 17th of December featuring leading British blues star Tom Attah.
The tremendously successful sold out series of shows that started in September have been organised and presented by local Jersey musician Giles Robson.
Giles, a Memphis Blues Music Award Winner and international touring musician himself, has presented world leading blues, Rock and Roots artists and collaborated with them to present unique shows specially designed for audiences in Jersey only. The first three acts – Dave Kelly, Klya Brox and The Cinelli Brothers combined with Giles on harmonica have proved huge successes with Jersey audiences.
"It's been a really wonderful experience" says Giles of the series so far. "Each show has been sold out and the audience reaction and breadth of ages in the audience have been really wonderful to behold. We've had people from 19 to 80 years old attending and they have all got into the music together creating a wonderful atmosphere.
"The Blue Note is such a great venue, and has provided the perfect setting for these intimate concerts. Tom Attah will be the fourth act we bring across and we will be continuing from February 2022 with an incredibly famous and legendary UK blues diva. I will be announcing this artist shortly".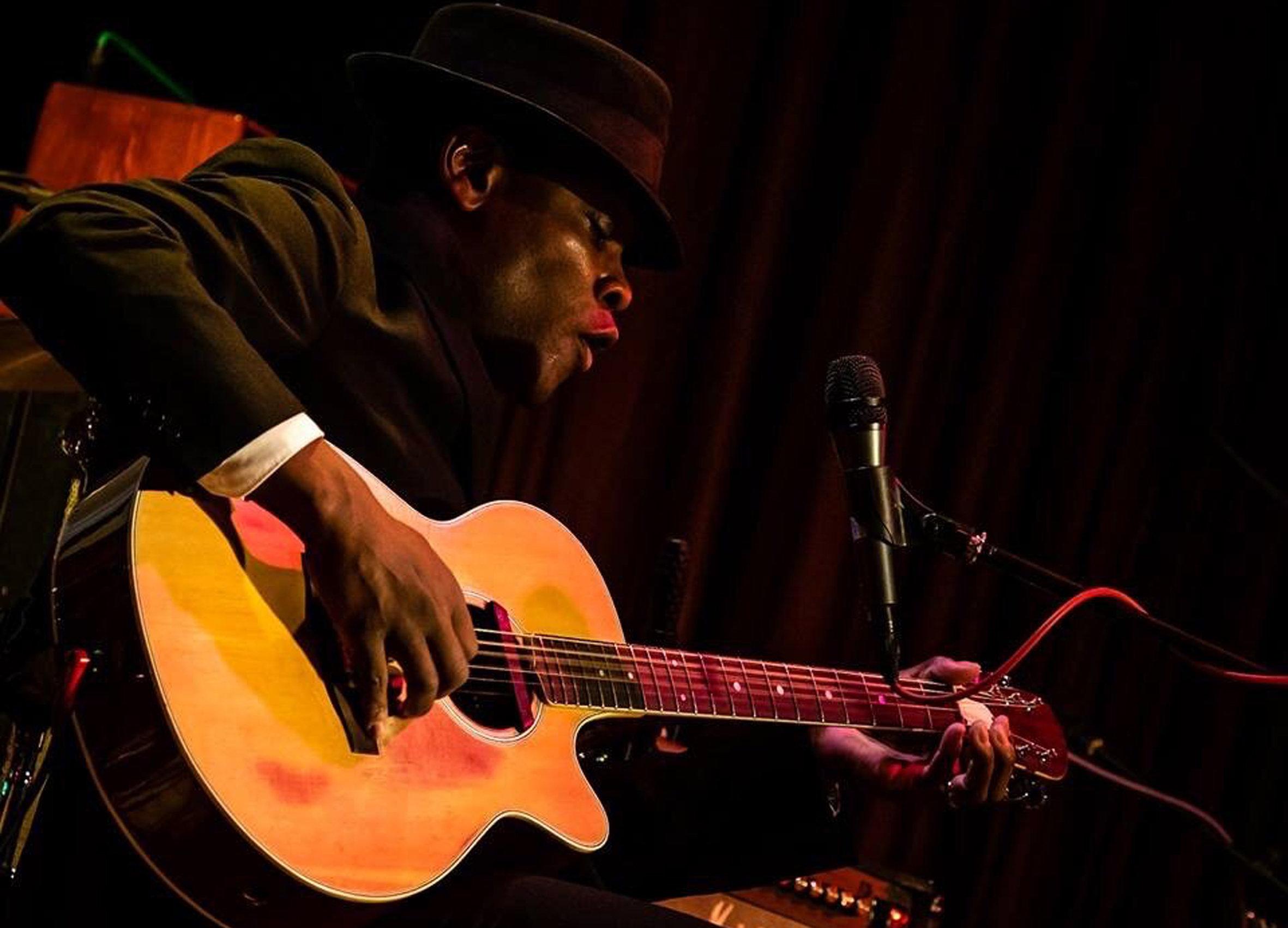 One of the greatest UK blues sensations of the last 10 years, Tom Attah Combines the raw power of Son House with the dense hypnotic rhythms of Howlin' Wolf and the barrel-chested roar of the old blues shouters but with the addition of a contemporary twist. As such, Tom's live shows take audiences on a journey from the Delta to the Download.
Tom's multiple national radio appearances include performances and documentaries for BBC Radio 2, BBC Radio 4, and Sky Arts. He has also carved out an impressive academic career and is a published academic writer, most recently for Bloomsbury.
Tom is also a highly respected doctorate awarded university professor, taking all that he has learnt and continues to learn from his life on the road into the lecture hall. As Dr Tom Attah he is Course Leader for BMus Popular Music Performance at Leeds Arts University. His Ph.D. was awarded by University of Salford. His research interests include the effects of technology on popular music, particularly blues music and blues culture.
Tom's teaching and blues advocacy includes theatre and festival performances, workshops, seminars, lectures and recitals delivered to learning institutions, artistic communities and blues dance specialist events in the United Kingdom, mainland Europe, Russia, and the United States.
Tom's original music commissions include composing and performing the music for the HandelHendrix permanent exhibition in Mayfair, London, and Tom's multiple national radio appearances include performances and documentaries for BBC Radio 2, BBC Radio 4, and Sky Arts.
Tom's journalistic writing is regularly featured in specialist music publications including Blues In Britain magazine, and his original research papers and book reviews  are published in several international peer-reviewed  journals. Tom's chapter on the blues in Britain during the 1950s and 1960s was published by Equinox Press in April 2018, and his most recent publication is a co-edited book by David Sanjek, published in September 2018 by Routledge.
Tom's chapter on the influence of Blues in the work of Prince was published by Bloomsbury as part of a compendium of critical study on the legendary artist in 2020.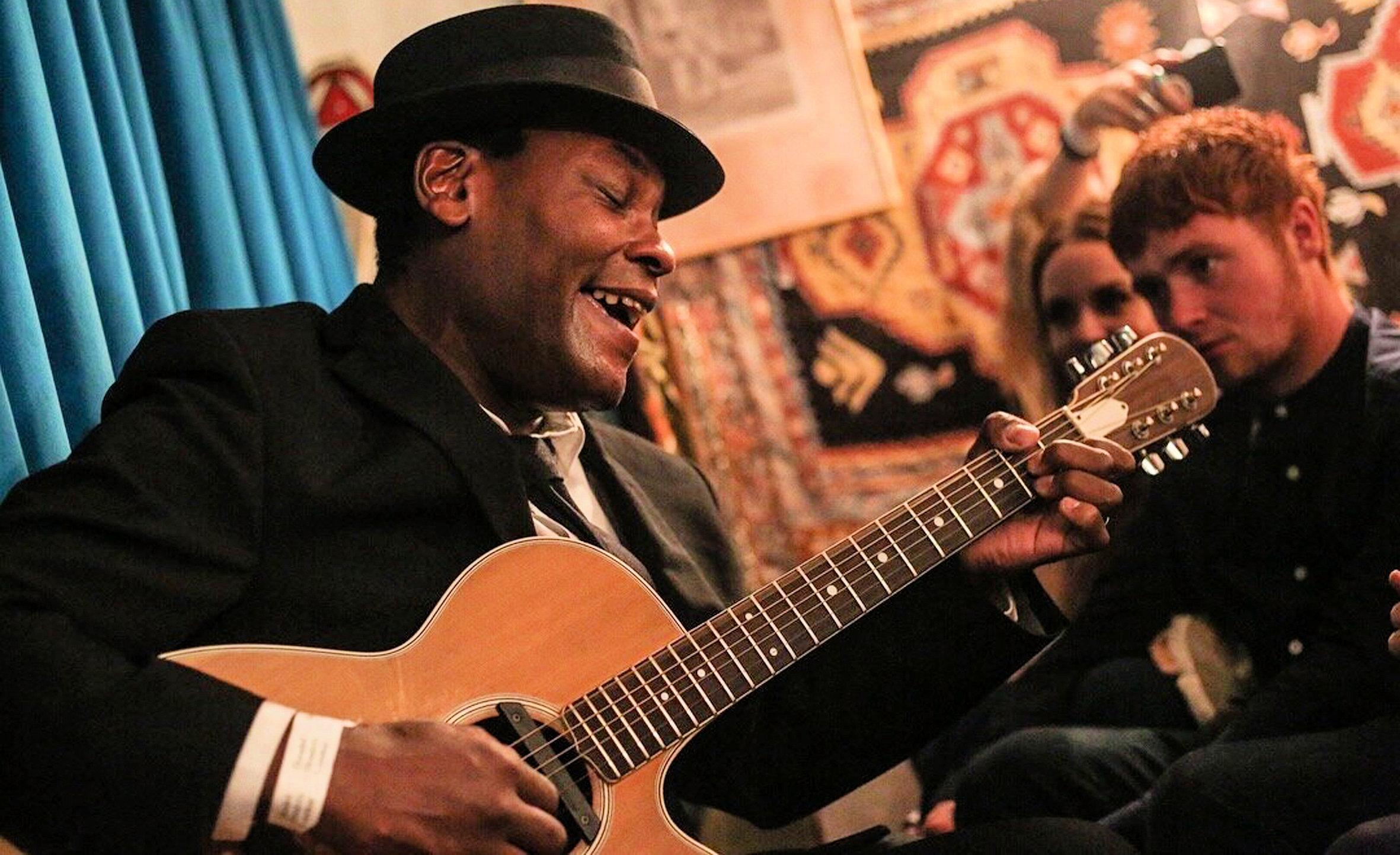 The shows are on the Thursday The 16th and Friday the 17th of December at the Blue Note Bar, Broad Street, St Helier
Doors to the shows open at 19:30 with the  performance from 20:30