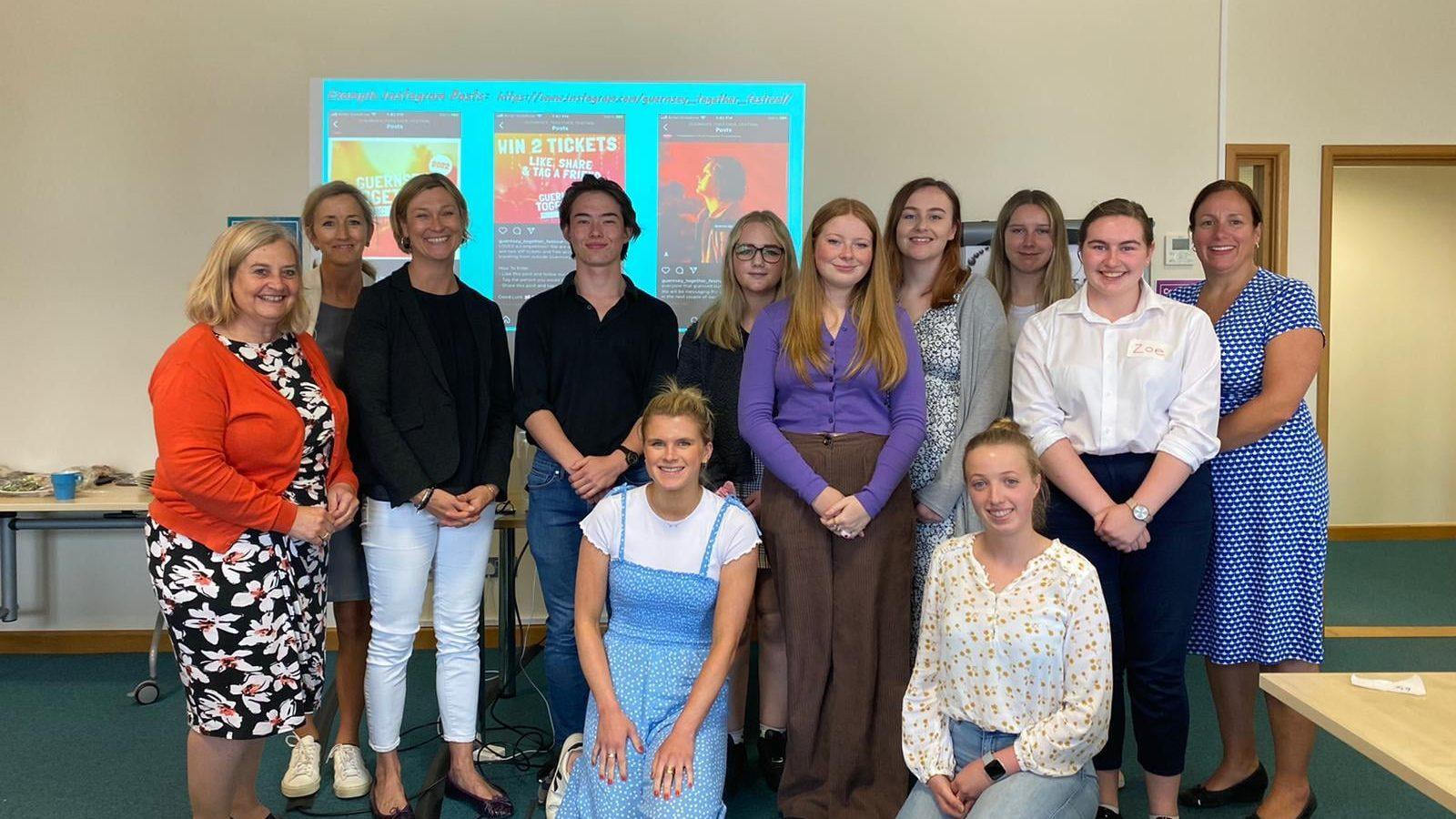 Three-day PR and journalism work experience to give students a window into the communications industry
Channel Islands PR agency Black Vanilla has joined forces with the Guernsey Press to support young people with a unique work experience opportunity, offering a three-day immersive PR and journalism workshop from Monday 27 to Wednesday 29 June.
Following the success of Black Vanilla's two-day event last year, the Guernsey Press will be offering a day of journalism, including a tour of the Guernsey Press printing press. The workshop is targeted at 16+ school students and university students.
In previous years, Black Vanilla's work experience scheme had a limited number of spaces. However, with growing demand in the PR and journalism industries, Black Vanilla has developed a three-day intensive workshop for the next generation of aspiring creatives.
The workshop will be hosted at the Digital Greenhouse and the Guernsey Press, featuring a range of presentations and discussions about the PR and events industry. Sessions with Black Vanilla will include information on reputation management, media relations, social media, copywriting and content creation. A careers Q&A will also afford students the opportunity to understand the range of career paths they can take into the industry and the skills required for success.
Attendees will also have the chance to learn about creating local news stories curated from national headlines, and the difference between writing general news, features and sports reports with the Guernsey Press.
On day three, students will be given a brief to create a PR campaign with journalistic elements included. This will enable them to collaborate on a campaign focused on a big news story for Guernsey, producing headlines and news stories, an event, graphics and Q&As to prepare for the media.
At the end of the day, presentations will be pitched to a panel of industry professionals and Black Vanilla's clients.
Black Vanilla Director Nichole Culverwell said: "We always have a high demand for work experience and that has increased in recent years. Our scheme has evolved to afford a greater number of students the opportunity to gain necessary industry experience as they explore avenues within the workplace, and we are thrilled to join forces with the Guernsey Press this year to bolster our offering."
James Falla, Editor of the Guernsey Press, added: "It is very rewarding working with young aspiring writers and creatives and it's great to see the increase in demand for our industry. We always aim to provide key support to students as they begin their journeys into the industry and this event will be a great opportunity."
The three-day programme will take place at the Digital Greenhouse from Monday 27 to Wednesday 29 June. Registration can be found here.