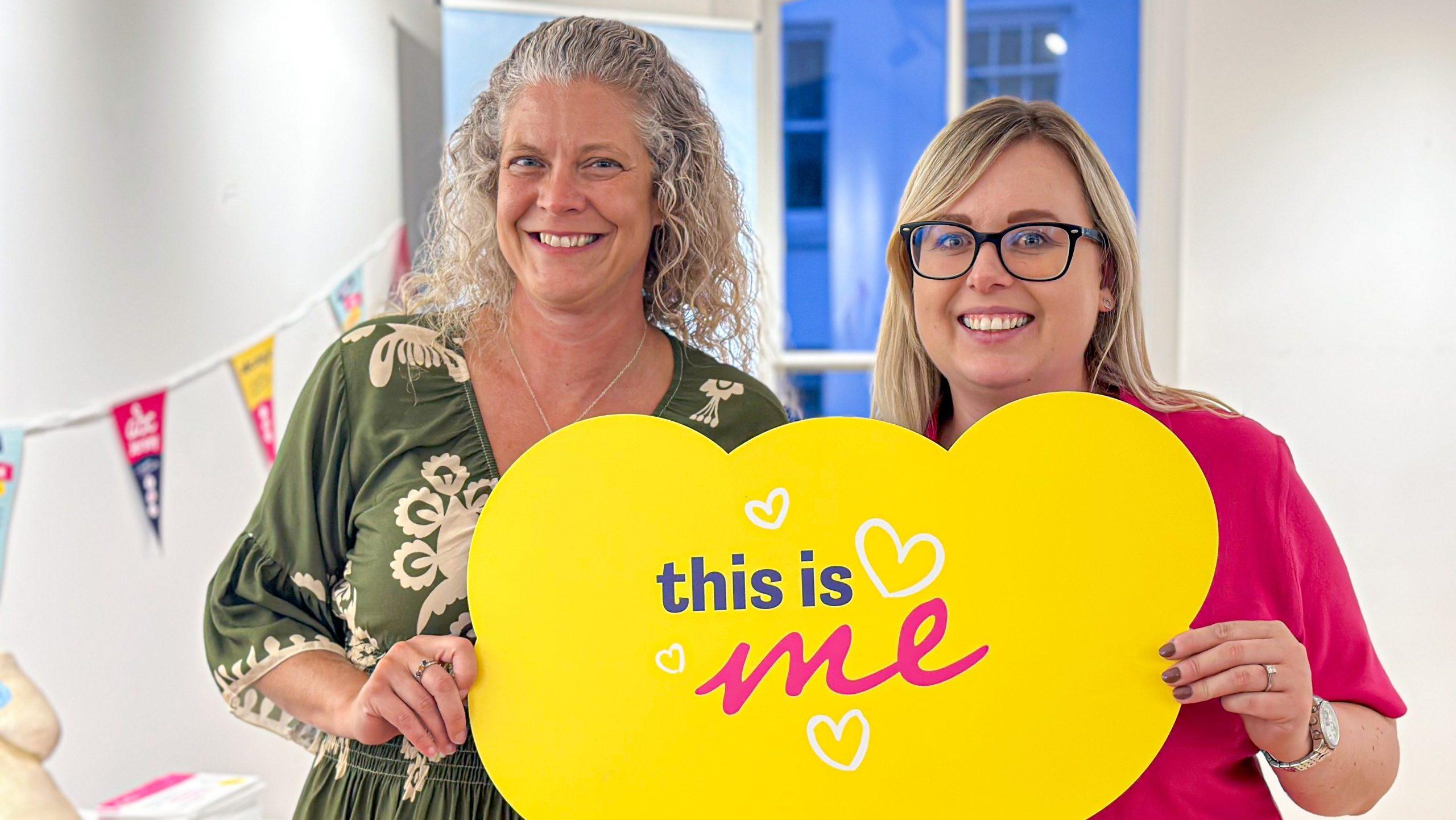 This is Me: Exhibition for Pink Month 2023
October is Breast Cancer Awareness month and ABC Jersey, a local charity building A Brighter Community for Islanders living with breast cancer, has launched 'This Is Me' – an exhibition of empowerment by local artist Love Casting and Islanders fighting breast cancer – and a call for you to Touch, Look & Check (TLC) yourself today.
The exhibition will be in place until the 30th October. It is kindly supported by Marks & Spencer Jersey, who are hosting the exhibition in one of their King Street store shop windows, and also in the store's lingerie department and fitting rooms.
This extraordinary event showcases the incredible bravery and individuality of 15 Islanders currently fighting breast cancer.
ABC Jersey Chair, Fiona Robson explained: "Breast cancer isn't defined by a singular narrative. Each of these women have faced their diagnosis at different moments, undergone varied treatments, and battled diverse stages of this disease. Their collective message? Early detection is paramount. The simple act of Touch, Look, Check (TLC) can be the pivotal factor in one's fight against breast cancer.
"TLC isn't just a routine; it's a life-saving mantra. Each cast tells a unique tale, but they all share a unified message: the immeasurable value of early detection."
Over several months, local life casting artist Nicole Le Cornu of Love Casting has collaborated with an incredible collective of Islanders living with breast cancer. Working with the women, Nicole has captured each individual's unparalleled journey and courage in the creation of their body cast. Each keepsake has been handcrafted and some finished as metallic sculptures where others have been meticulously hand-painted and illustrated with the support of artists Emma Burns-Di Lauro and Jamie O'Neil.
Nicole Le Cornu was inspired to start this project by their bravery. She said: "This has been an incredible privilege. Over the course of this project, I've come to know and form a deep connection with each of these remarkable ladies. Their resilience, courage, and spirit have been a constant source of inspiration. It struck me that there was a palpable need for greater awareness surrounding breast cancer and the urgency of early detection. This exhibition is not just about art, but about echoing the powerful narratives of these brave women and emphasising the life-saving significance of awareness."
Stephen Forrester Le Lai, Managing Director of Marks & Spencer Jersey commented: "We are really delighted to support ABC Jersey by hosting the This is Me exhibition.
"The exhibition will help to promote a powerful message and call to action for all who walk through our doors. This event also sits well with our  partnership with Jersey Hospice Care and will help to amplify the important message about cancer awareness and the importance of early detection of so many cancers."