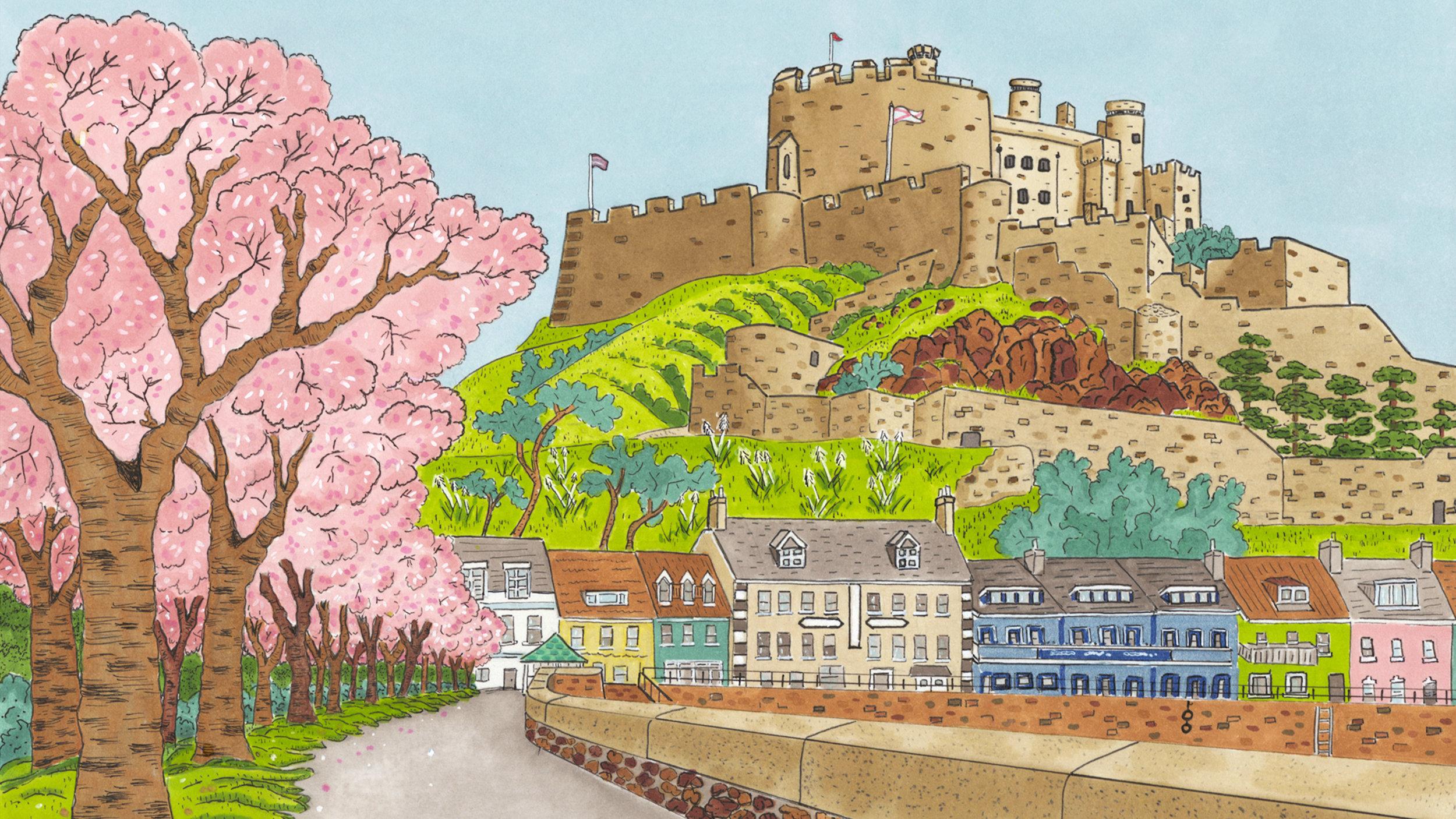 Theo Jenner's latest exhibition at Cooper's Castle Quay
Theo Jenner's latest exhibition of his art is at a new and very different location, at Cooper's Castle Quay in St Helier.
Theo explained: "Coopers has invited me to feature on their art wall which is located at Coopers Castle Quay. The Art Wall is an opportunity for local up and coming artists to showcase their work to the public.
"Coopers is doing this as part of giving back to the community they serve. I am the first artist selected, and am very grateful to Coopers for this opportunity.
"I am a local artist, who learned how to draw during the pandemic. My art is inspired by a mix of Japanese artists like Hokusai and scenes or locations from Jersey."
The main image here shows Mont Orgueil at springtime – very timely!
You can purchase A5 prints of Theo's work at Coopers, or on his website.