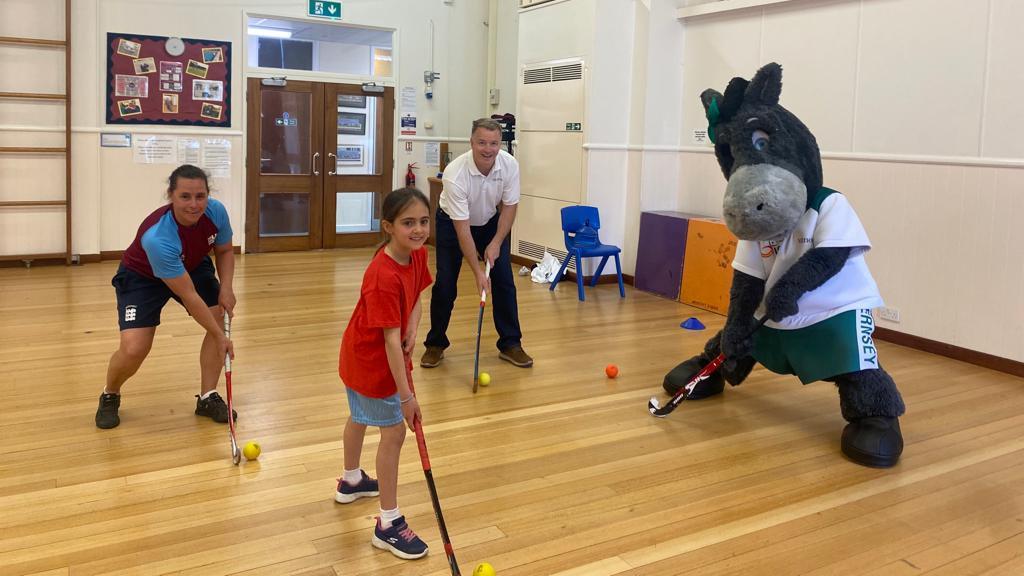 The Utmost Community Sports Funday returns
The Utmost Community Sports Funday will return on Saturday 3rd September 2022 at Saumarez Park from 12-4pm with some extra benefits this year with thanks to Utmost International Guernsey.
In partnership with The Guernsey Sports Commission, the free community event will host over 20 sports to try out this year, with challenges the whole family can take part in. Activities will include boxing, golf, sailing, fencing, football, cricket, netball, badminton and new sports to be confirmed. Regardless of age and ability, all islanders will be encouraged to get involved to try a new sport.
This year, the Funday will include a range of additional benefits, including support from The Health Improvement Commission, who are looking to create an active travel route map to encourage people to find alternative transport to the Funday without cars. Children will have a free drink provided by the Guernsey Dairy and a range of fruit available at a Channel Islands Co-operative refuel station.
Also included this year will be a Guernsey Island Games Association stand, where veterans of the Games, and up and coming athletes, can meet and greet members of the public ahead of the Guernsey 2023 Games. The return of Darcy the Donkey, the Guernsey Island Games Team official mascot, will be an exciting addition to the day.
A 'Sports Challenge Card' will once again be available for people attending the event, giving them the opportunity to complete 10 different sports challenges for the chance to win a sports-related prize for home and for school. Last year's winners, 7-year-old Daniel and our adult winner, Badmini, both received a large bag of sports equipment and beach games to enjoy.
La Mare de Carteret Primary pupil Lottie Taylor also won a voucher for £500 for her school to spend on PE equipment.
Nicky Will, Director of Communications for the Guernsey Sports Commission, said: "We are really excited about the return of the Utmost Community Sports Funday. This is a fantastic opportunity for all generations to get involved and for families to come together to enjoy sport with their children.
"Engaging in sport positively benefits our physical and mental health and this is a key drive in everything the Sports Commission do. We want this event to be a huge success and it is important to emphasise that everyone is welcome. Each sport is encouraged to challenge the participants' skills and provide a fun activity."
Leon Steyn, Chief Executive Officer, Utmost International Guernsey, said: "Our involvement with the Community Funday is always a pleasure. Last year Daniel and Badmini won a huge bag of prizes and we were thrilled to have played a part in encouraging them to try new sports.
"We look forward to seeing the continued success of the event as it returns again this year and we hope our islanders will be excited to engage in sporting activities to stay healthy and energised."