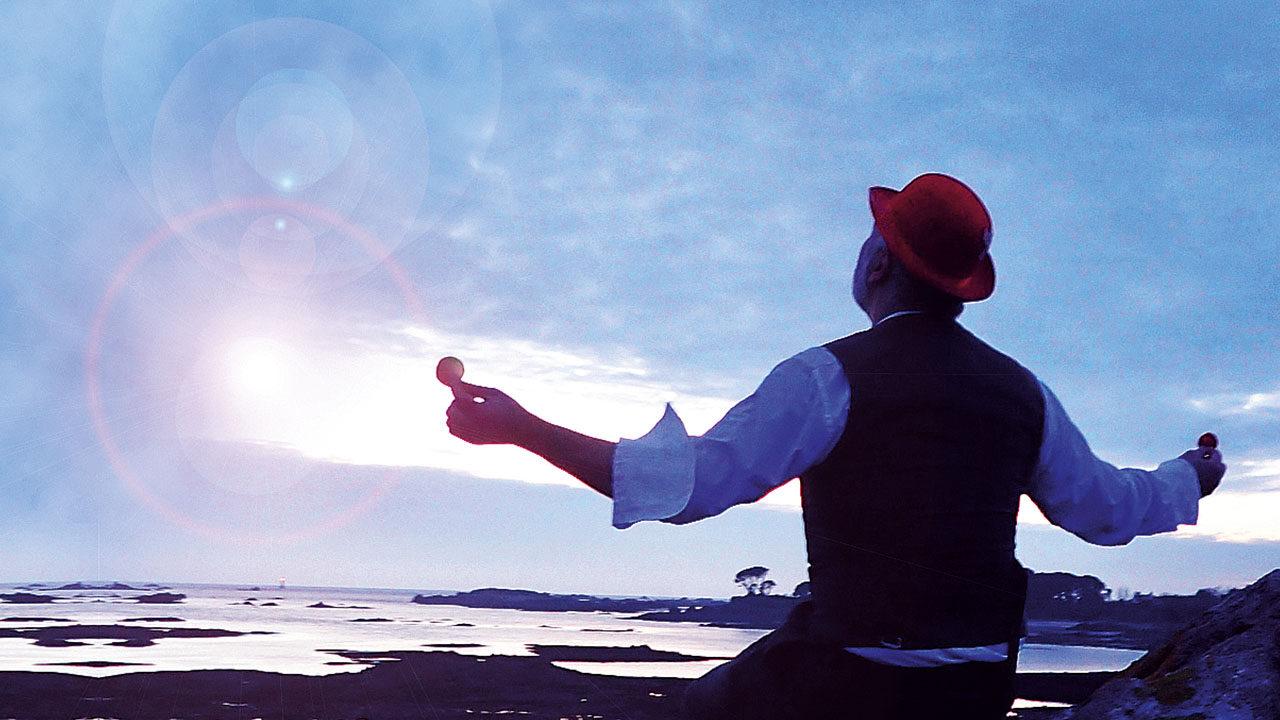 The Shipwrecked Magician
A local writer, performer and magician is bringing more than clever tricks to the Jersey Arts Centre later this month with his new one-man-show exploring isolation, magic and myth.
Richard Pedley is gearing up to perform his one-man-show 'The Shipwrecked Magician' at the Arts Centre on 22 July at 2pm and 7pm, a show which asks: 'What would happen if a magician found himself marooned on an island inhabited by a real-life witch?'
Inspired by the Greek myth of Odysseus, who unwittingly found himself on the island of Aiaia, the home of sorceress Circe, Richard's latest show grapples with how far you can rely on your senses, performing on a desert island, and how to deal a sorceress who may not be so keen on modern day company…
Blending comedy and illusion, this show puts an exciting twist on the normal power dynamics of magic shows; rather than the performer always being in control, in this show the audience will often see more of what's going on than he will.
When the show's protagonist arrives on the island, his usual box of tricks eludes him: his phone is soaked, his cards have turned to mush and the parrot… well, you'll have to wait and see what happens to the parrot. The shipwrecked magician isn't on the island for long before he starts to notice that something, or someone, is playing tricks on him.
Having just performed a show alongside Will Lakeman's recent exhibition 'Playtime' about Fort Regent at ArtHouse Jersey's exhibition and performance space Capital House, in 'The Shipwrecked Magician' Richard is further exploring how magic and theatre interact. Come along to witness a haunted rope that can't be cut, the mobile phone signal dance, and the revelation of how to do at least one trick with an egg. Maybe.
Commenting on the inspiration for this show, Richard said: "I've been thinking about making this show for a long time, and it tackles a lot of the themes that have been on all of our minds since the pandemic: isolation, entrapment and escape. But I should mention that no parrots were harmed in the making of this piece.
"I wanted to put together a show which has surprises and illusions in it, but it also explores how secret knowledge isn't necessarily useful. Done well, magic can be transformative, breathtaking, sublime; but not if you're using your mystical abilities to stick the seven of diamonds in a lemon.
"I'm very grateful to Daniel Austin and the team at the Arts Centre for supporting me to develop this piece of new writing."