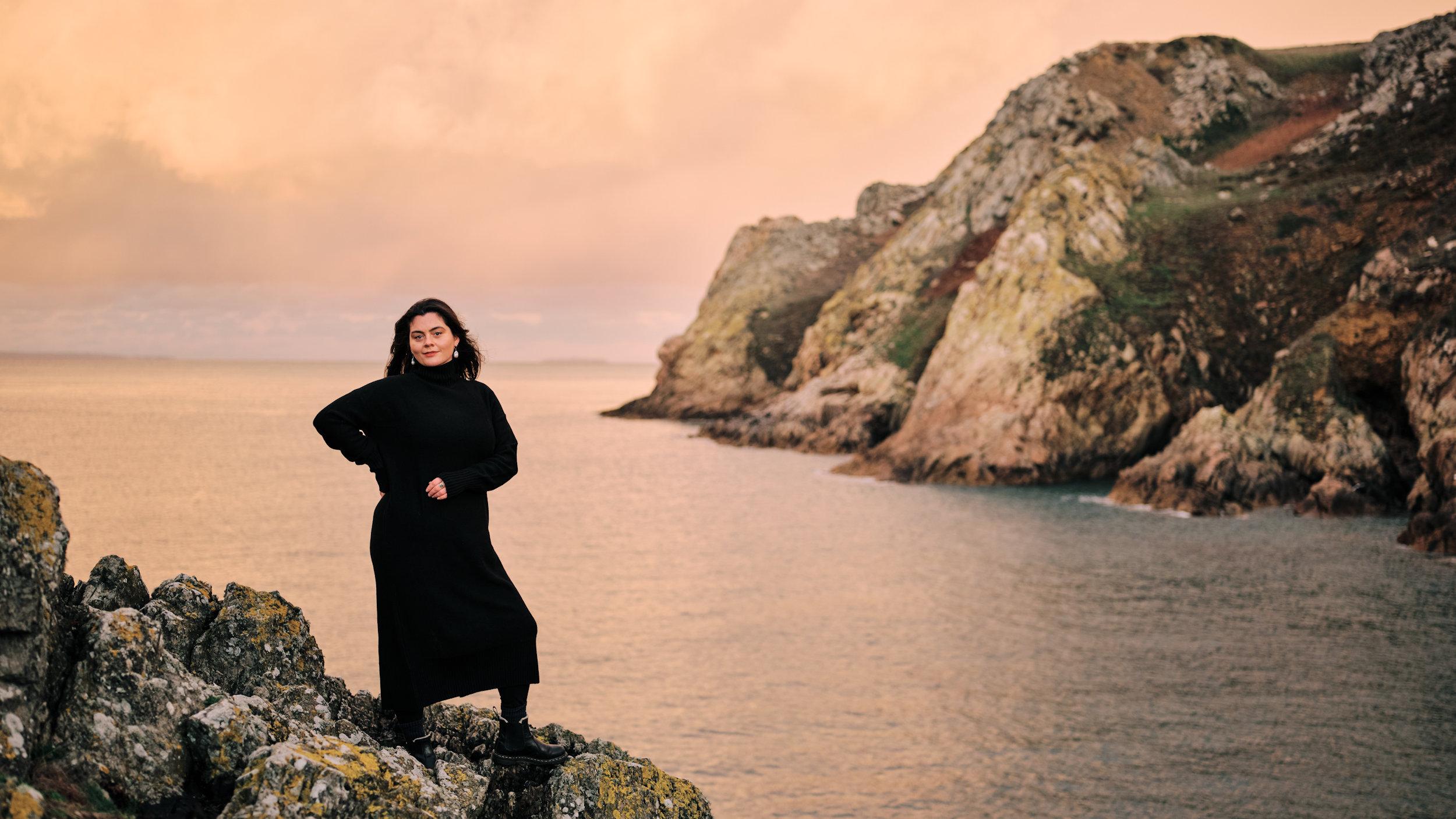 The Jèrriais song project
ArtHouse Jersey is delighted to announce the Jèrriais Song Project, the first ever commission of a song cycle written in Jèrriais.
The idea for the project was first conceived by Jersey-born Mezzo Soprano Georgia Mae Bishop who has a passion for classical music and its inclusion in education. Following a successful crowdfunding effort on JustGiving, ArtHouse Jersey gladly supported Georgia financially to provide the remaining funding to help fully realise this dream.
The music itself has been composed by local composer Charles Mauleverer and will be performed by Georgia Mae Bishop alongside pianist Aaron Burrows in two concerts taking place at St Helier Town Church.
The main concert will take place on the evening of Friday 3rd February between 7pm and 8.30pm with a chance to meet the artists at a post show drink (tickets £10+ booking fee). The following day, Saturday 4th February, will see a family friendly concert take place at the church between 2pm and 2.45pm and will feature a sing-a-long (£5+ booking fee for adults – children come for free).
As well as supporting the commission and performance for this project, ArtHouse Jersey supported the delivery of a community outreach programme of music and Jèrriais workshops in local primary schools right across the Island.
Georgia Mae Bishop is both a professional opera singer and an experienced singing teacher. It is important to her that children in Jersey have the opportunity to engage with the pieces from the new Jèrriais Song Cycle but more importantly have the opportunity to learn more about the powerful art form of classical music. Alongside the recitals and of the newly commissioned Jèrriais songs, Georgia has been working closely with local primary school children in Jersey, delivering 26 workshops to 13 primary schools in January.
Of the project, Mezzo Soprano, Georgia said: "I've always felt a strong connection to Jersey's history and heritage, and since leaving the Island to pursue a career in the opera industry this passion has only intensified. Having come through the Jersey States school system (St Mark's School followed by Les Quennevais), I feel a supreme sense of duty to ensure Jersey school children from less affluent backgrounds have the same access to opportunities and experiences as those from wealthier backgrounds.
"As well as teaching children about Jèrriais through singing and making music (and the limitless cognitive, emotional and behavioural benefits that come with this), these workshops also aim to demonstrate to young children that hobbies/interests/professions that seem elitist or inaccessible can and should be available to all. You cannot be what you cannot see, and with the support from Art House, I am here to say that the Arts have a vital place in our society, and one that everyone
deserves to experience."