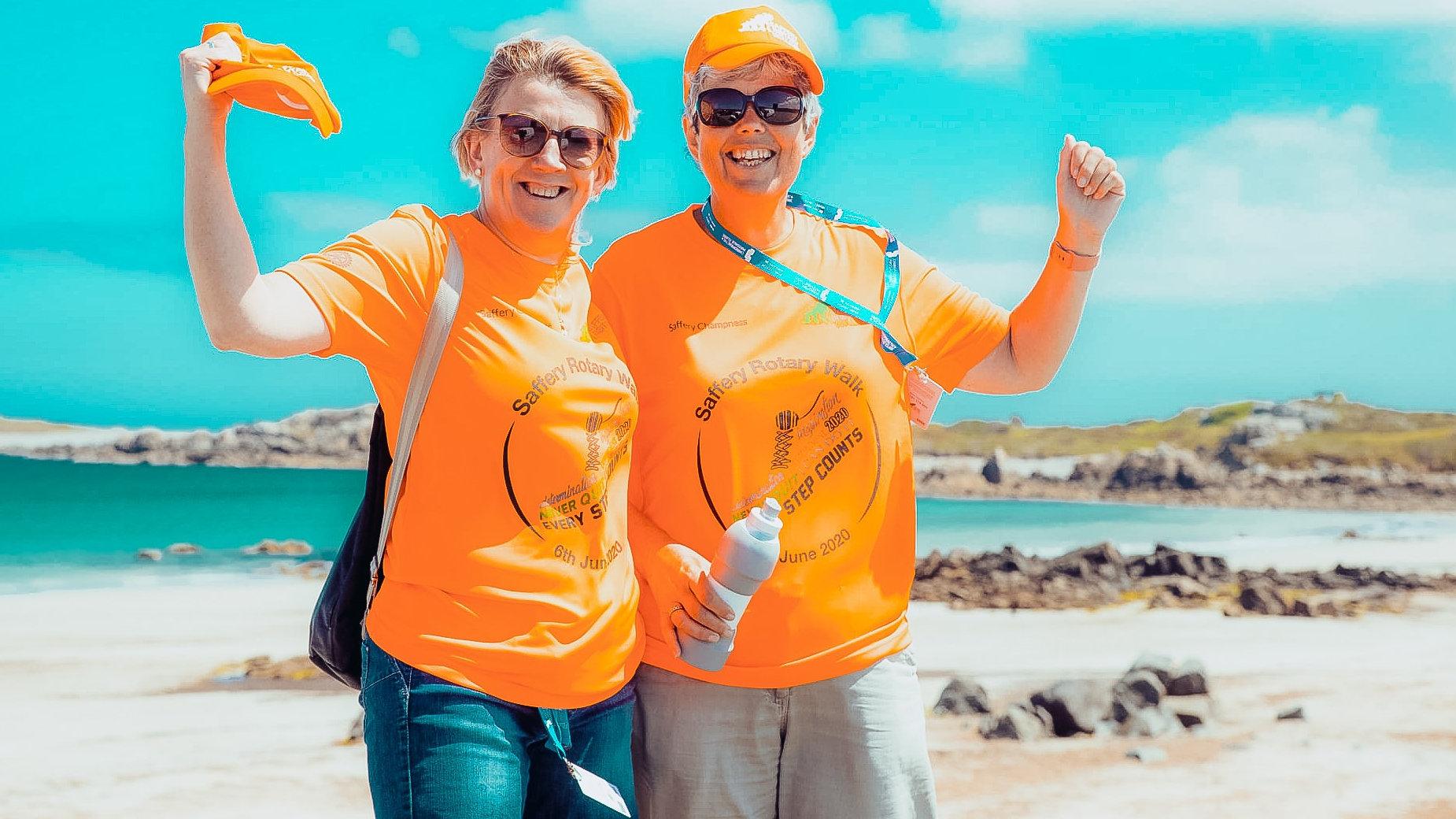 The Guernsey Saffery Rotary Walk is back!
Are you a keen walker? Do you want a fun day out with family, work colleagues or friends where you get to experience all of Guernsey's beautiful coast? If so, there's still time to sign up for the Saffery Rotary Walk, which takes place on Saturday 11th June.
The walk is open to everyone, including children, students, friends, family members, anyone who is willing to take part! You can register for the walk as an individual, a relay team or as a family, with the family walk starting from Chouet or Bordeaux
All money raised from the walk will go to 17 local charities, which represent a diverse cross-section of the wide range of charities supporting people in Guernsey and encompass sport, social care, healthcare, arts and leisure and more.
Organisers are encouraging anyone who's delayed committing to do the walk to put their best foot forward and sign up to take part. Walkers can sign up to do the 39 miles themselves, choose to only do part, join with others in a relay team or bring the children and do the Family Walk together starting at either Chouet or Bordeaux.
The walk has established itself as a landmark event in Guernsey's summer. It brings together islanders and visitors of all ages to walk the 39 miles around the island's stunning coastline. It takes in the cliffs of the south coast and the sandy beaches of the west and north coasts, plus the beautiful east coast vista of the islands of Herm, Jethou and Sark.
Simon Milsted, the chair of the walk's organising committee says: "The theme this year is Welcome Back, a tribute to the fact that the borders are open and familiar faces from the other Channel Islands and the UK are coming over again to take part.  If you've never tried the Saffery Rotary Walk, then I can thoroughly recommend signing up now. The atmosphere and sense of community is incredible and walkers are always ready to lend moral support to anyone who needs it. It's not a race but it is a great achievement."
Simon continues: "We've spoken to some participants and here are some of their best bits of previous walks."
"Seeing the snake of walkers in a long line along the cliffs, all in their bright t-shirts, and knowing you're a part of that family for a day is a great experience."
"The breakfast at Le Gouffre. Miles of south coast cliffs early on sharpens both your appetite and your senses; it's a really welcome stop."
"It's such a supportive and positive atmosphere. People join in while walking their dogs and have a chat. That's a great boost."
"People living on the route coming out and giving you sweets and sugary snacks."
 "If you complete the 39 miles then look at your daily step counter, you'll be amazed at how many you've clocked up, it's awesome."
But most importantly, the Saffery Rotary Walk raises money for local good causes, and because of the generosity of sponsors Saffery Champness, who bear all of the organisational costs, every penny raised goes towards the 17 charities nominated this year. So, if you want to have a great day out and help the community, go online and sign up for the Saffery Rotary Walk 2022.