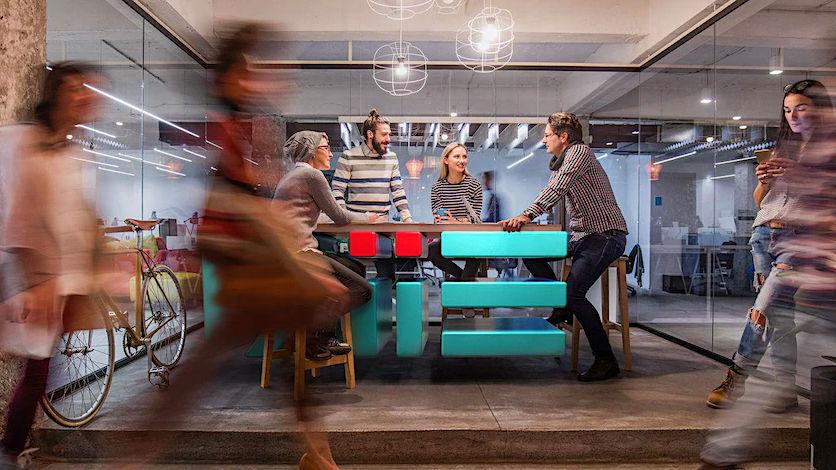 The Future of compliance – analog > digitised > digital
Join Vaiie for an informative and engaging session where we explore the future of compliance in a technology enabled landscape
Digital Onboarding remains one of most critical and evolving areas of RegTech. With adoption expected to significantly accelerate in the next few years, it is crucial to recognise how valuable the transition into digitised onboarding and beyond is, and how this can benefit you and your organisation.
As a RegTech provider, we are focused on continuing to raise awareness of Regulatory Technology and the role it will play in the future of the compliance industry. We will be hosting an event where we will discuss the latest challenges faced by those in the digital and RegTech industry and the ways in which RegTech is supporting risk and compliance professionals.
At our event The Future of compliance – analog > digitised > digital we explore the journey through these phases by exploring:
Where Jersey is today
Digitised vs Digital: Vaiie's Learnings
Creating an enabling environment for digital ID systems
What are the steppingstones to becoming a digitised or digital first compliance function
What is Web3.0 and what does digital compliance look like?
The speakers
The event is hosted and moderated by Vaiie's Programme Manager Adam Brown, drawing on a career in banking, strategy, technology, and FinTech, Adam leads the Vaiie Product & Delivery team where we deliver solutions which improve regulatory processes in financial services businesses.
Kristie Potts, Chief Strategy Officer, Appleby (Jersey) LLP
Kristie is a member of the Jersey Senior Management Committee and have responsibility for working with the Jersey Office Managing Partner to develop Appleby's client service within their chosen client base in order to achieve budgeted revenue targets as well as to strategically define Appleby's proposition to clients and colleagues.
Kristie has a wide remit covering responsibility for the Jersey office commercial revenues, budgetary oversight, business development, operational improvements, managing the Jersey office change programme, supporting the Director of Knowledge Management in managing panel relationships and oversight of the Jersey Compliance function.
Julie Keir, Associate Director of Financial Services, Government of Jersey
Julie is an Associate Director in the Financial Services Unit for the Government of Jersey and FinTech lead. Julie works closely with stakeholders to enable and encourage FinTech for Jersey's financial services industry. Most recently, Julie led the joint consultation with the JFSC on Facilitating the Adoption of Digital ID Systems. Julie is a qualified lawyer and practiced in the UK and Jersey for 15 years prior to taking up her role in Government.
Andy Jarrett, CEO – Radix Tokens (Jersey) Ltd
Chief executive of Radix tokens Jersey, chartered director, Radix is the only decentralized network that has solved the trilemma of scalability, security and atomic composability. Also a director of two other businesses with the Radix ecosystem Metaverse which is an exchange and Metapass which provides Web3 KYC solutions to projects building on ledger.
---
Delegates are welcome to attend from 8.30am for breakfast networking and a 9am event start.