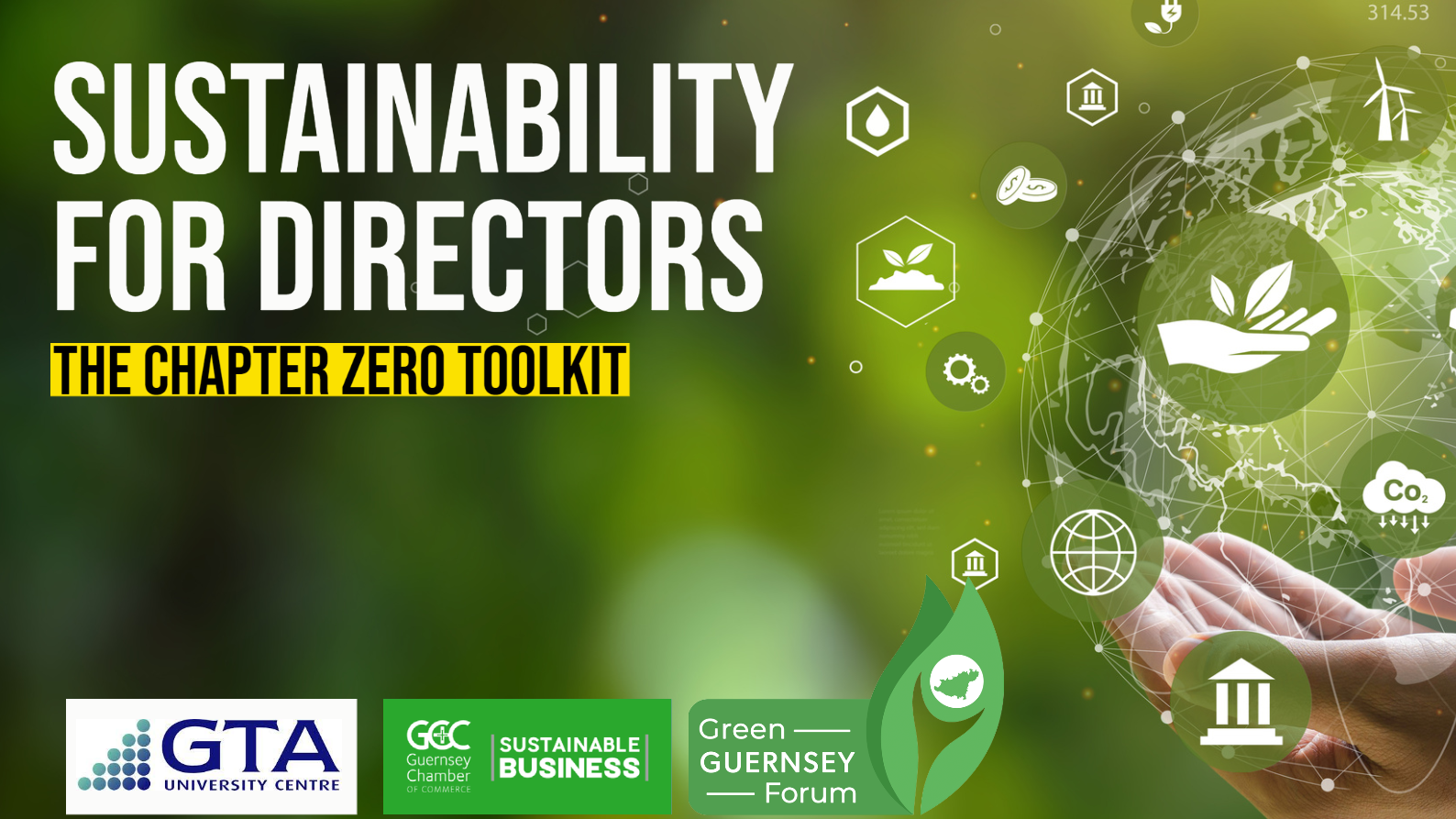 Sustainability for directors: The chapter zero toolkit
This interactive course delivered in conjunction with the Chamber of Commerce's Sustainable Business Initiative and the Guernsey Green Forum uses content from the globally recognised Chapter Zero Board Toolkit.
The course will cover a wide range of topics that are essential for business directors around the context of Climate change and the transition to the green economy.
This includes the role and the difference that Directors can make, why climate action is important and urgent, 5 practical steps to ensure your board is prepared as well as signposting helpful and trusted resources.
We'll also do a mini-workshop to explore the risks and opportunities of the transition in various sectors.
Course Content
The role of the director
Why climate action is important and urgent
How The five steps to ensure your boards are prepared
Risk and opportunities workshop
Where to go for more help and information
Q&A
Course Benefits
The course is designed to boost and supplement Directors and business leader's knowledge and provide resources to help inform good decisions in the strategic direction of both Commercial and Finance sector businesses.
Prerequisites
Though targeted at directors, NEDS and C-Suite, it would also be useful for those of more junior level, who wish to educate their leadership on this area.