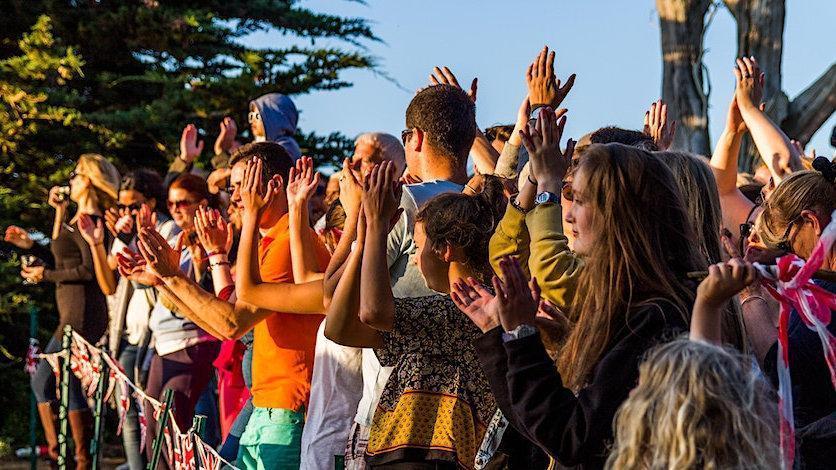 Sunset concert at Mont Grantez [Saturday sold out]
Enjoy live music in the beautiful setting of the natural amphitheater at Grantez overlooking St. Ouen's Bay.
Bring a picnic and enjoy fantastic live music as the sun sets.
Saturday sees local band The Jersey Bounce supported by RoodMood. Excited to be performing at the Sunset Concert for the very first time and with Glastonbury just a week after, The Jersey Bounce has put together a very special 'Glastonbury Legend's' themed set. So, expect a big, live sound and look forward to hearing the likes of Barry Gibb, Kylie Minogue, Dolly Parton, Neil Diamond, Shirley Bassey, David Bowie, Sir Tom Jones, Paul Simon, & Lionel Richie to name but a few…This really is a night not to be missed! On arrival, concert goers will be serenaded by local band Brass Souls.
Roodmood are a live function band comprising drums, guitar, bass and lead vocals covering a wide range of covers to include chart toppers, rock, pop, drum n' bass and golden oldies. They've been performing professionally for over 12 years and know how to bring the energy, get and keep the party going!
This is the ultimate way to experience the delights of Jersey at this very special time of year.
Meeting Point: Mont Grantez Headland. Parking is available adjacent to the site but we encourage attendees to use public transport or walk or cycle where possible.
All monies raised from ticket sales go towards the Coastline Campaign. We pledge to acquire a further 1000 vergees of unspoilt coastline by 2036.
Please bring a picnic and leave nothing but your footprints….
As a self-funding charity and due to the costs of staging the event, we are not able to offer any refunds in the case of inclement weather.