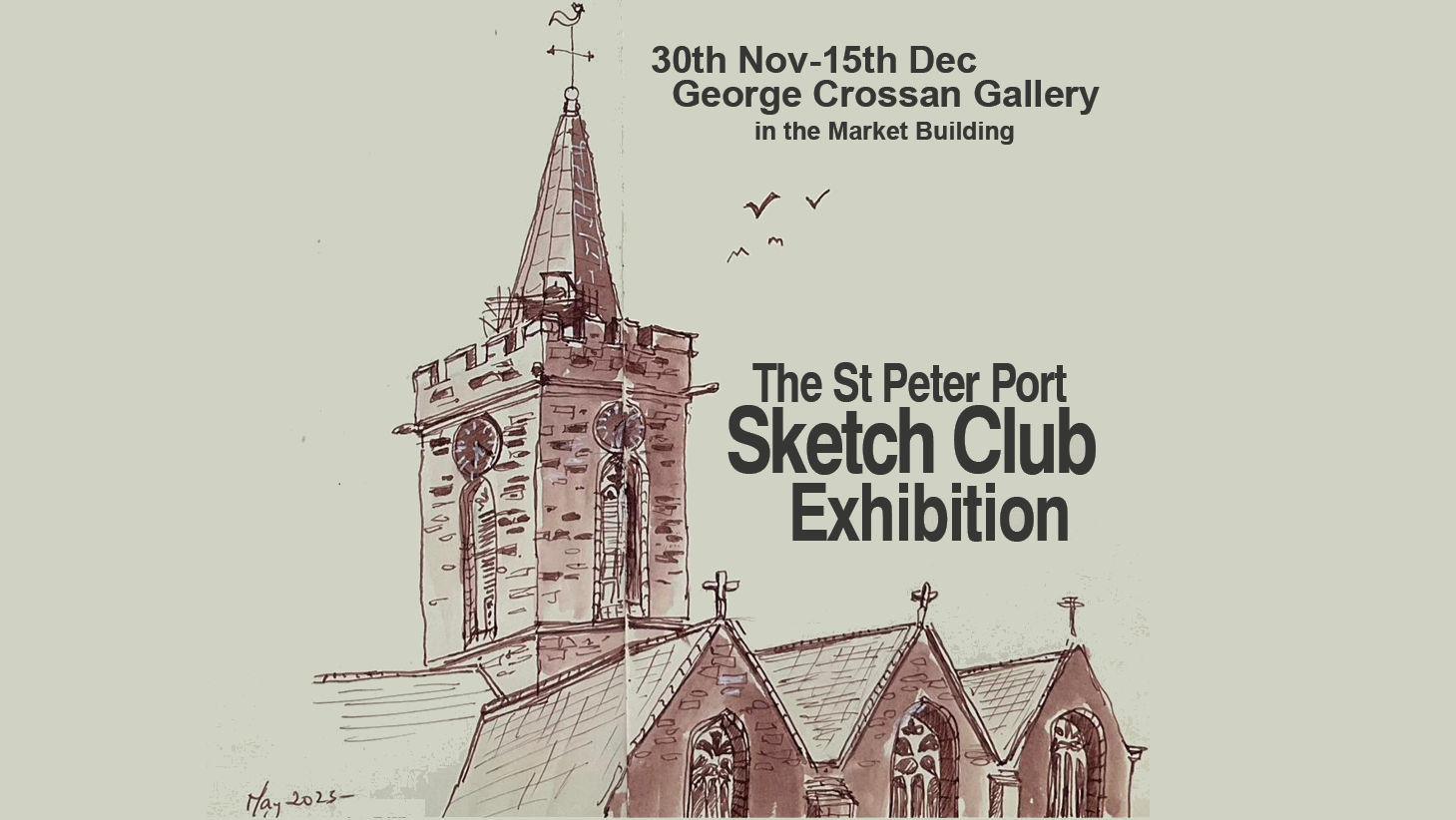 St Peter Port Sketch Club exhibition 2023
For the past few years the St Peter Port Sketch Club has been meeting in different locations around the town to draw the buildings, streets and squares of St. Peter Port.
This year we had a record number of participants of all ages from seven to seventy years old and the exhibition features hundreds of drawings and paintings using a huge variety of different styles and techniques. Often drawn quite rapidly these images represent a spontaneous response to the location and a captivating record of the town of St Peter Port.
This year we have had support from Guernsey Arts and all the drawings from the St Peter Port Sketch Club will be exhibited at the George Crossan Gallery in the Market Building from Thursday 30th November – Friday 15 th December and there will be an opening night from 5.30-8.30pm on Thursday 30th November 2023.
All are welcome.