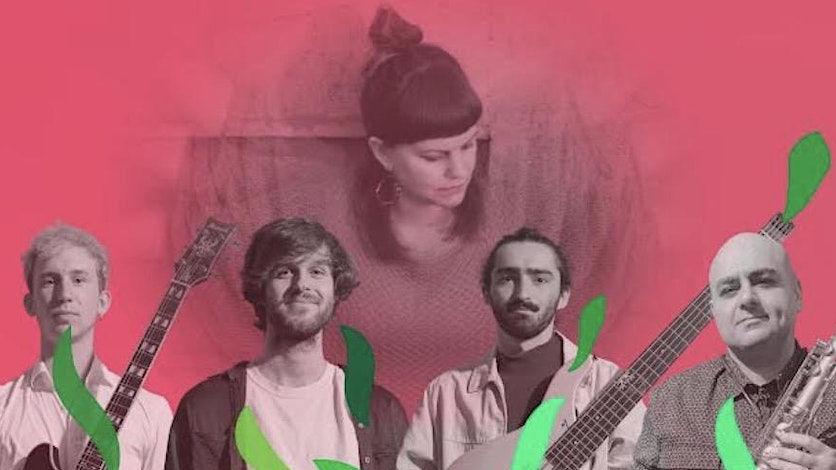 Sound Channels Performances by Moving Arts Collective
The 'Sound Channels Residency' by the Moving Arts Collective will bring together five musicians in Jersey to collaborate and create. Led by producer Aras Amiri, the project celebrates the power of music as an international language by bringing together Jersey and international musicians, responding to the landscape of the Island.
Musicians include Esther Rose Parkes (singer-songwriter, based in Jersey), Tom Schmidely – Guitar, Marin De Nattes – Bass Guitar, Léo Rodier- Drums (based in France), and Omid Amiri (Saxophone, based in UK) whose musical backgrounds span Funk, Fusion, Afrobeat, Free-Jazz, Groove, and Folk.
A small allocation of tickets are available as a pay-what-you-can option for anyone who might struggle to meet the cost at this time.