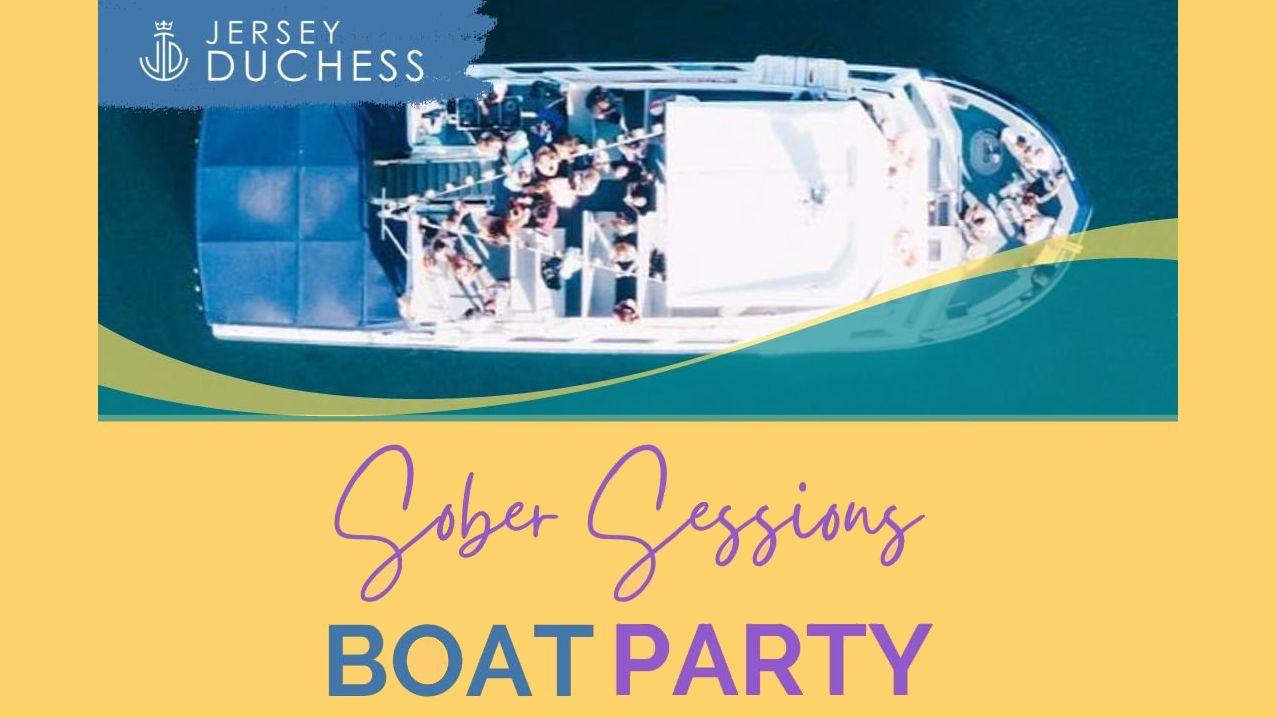 Sober sessions: Private charter boat party [sold out]
Join Sober Jo and the fabulous Collette from Myth Drinks for an incredible afternoon of alcohol-free fun and genuine connections at the Sober Sessions Boat Party!
All are welcome, whether you're sober, curious, or simply want a break from drinking alcohol. Sober Session events are the perfect way to meet like-minded individuals and have an amazing time.
Get ready to indulge in a fantastic selection of alcohol-free drinks aboard the Jersey Duchess, courtesy of our sponsor, Myth Drinks. They offer award-winning alcohol-free white and dark spirits that are truly a holiday in a glass! Thanks to Club AF for keeping the boat fully stocked up!
Prepare to groove to the fabulous tunes spun by Sober Session's Resident DJ, Mr. F, and mingle with fellow partygoers at sea. Making memories, we won't want to forget.
We will also be celebrating the end of Yvonne Corbin's 6 Month Sober Charity Challenge for Caring Cooks. Let's raise an AF toast to her incredible achievement!
What's included?
Three Hour Boat Trip
Royal BBQ (Burger, chicken skewers, veggie skewers, green leaf salad, potato salad – meat alternatives available, choose food preferences when booking)
First drink sponsored by Myth Drinks
DJ
AF Stocked bar
Usual fun and dancing at sea!
Swimming (if conditions allow – bring a towel if you'd like to take the plunge!)
Not sure what to expect?
If you have any questions, please feel free to message or email us at realsoberjo@gmail.com.
Some people have said they can't use Paypal; if that's the case, please let me know, and we'll find an alternative.
Many people come to our events alone and quickly make friends with others. If you're feeling nervous, I'd be more than happy to meet you beforehand and introduce you to someone lovely.
Spread the word to friends, family, and colleagues who might enjoy a night out without alcohol!
Tickets are limited, so secure yours today to ensure you don't miss out.
I can't wait to party with you! Looking forward to seeing you there.