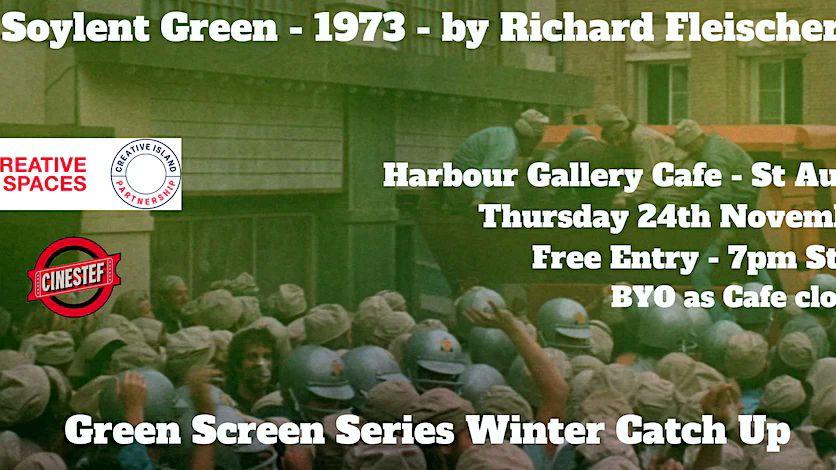 Screening of Soylent Green by Richard Fleischer (1973)
Creative Spaces and CineStef present a special screening of Richard Fleischer's Soylent Green at The Harbour Gallery, St Aubin.
Please note that the Harbour Gallery will be closed, so please bring your own!
Soylent Green is a 1973 American ecological dystopian thriller film directed by Richard Fleischer, and starring Charlton Heston, Leigh Taylor-Young, and Edward G. Robinson in his final film role. It is loosely based on the 1966 science fiction novel Make Room! Make Room! by Harry Harrison, with a plot that combines elements of science fiction and a police procedural. The story follows a murder investigation in a dystopian future of dying oceans and year-round humidity caused by the greenhouse effect, with the resulting pollution, depleted resources, poverty, and overpopulation.
In 1973, it won the Nebula Award for Best Dramatic Presentation and the Saturn Award for Best Science Fiction Film.
This movie is rated 15 for profanity, violence, nudity, drug use, and disturbing images.
Doors open at 6pm.