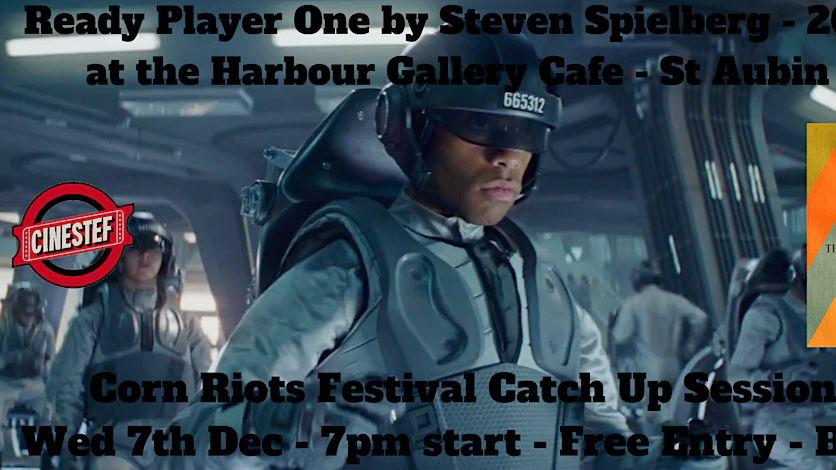 Screening of Ready Player One by Steven Spielberg (2018)
Creative Spaces and CineStef present a special screening of Steven Spielberg's Ready Player One at The Harbour Gallery, St Aubin.
Please note that the Harbour Gallery will be closed, so please bring your own!
When the creator of a virtual reality called the OASIS dies, he makes a posthumous challenge to all OASIS users to find his Easter Egg, which will give the finder his fortune and control of his world.
This movie is rated 12 for mild nudity.
Doors open at 6pm.