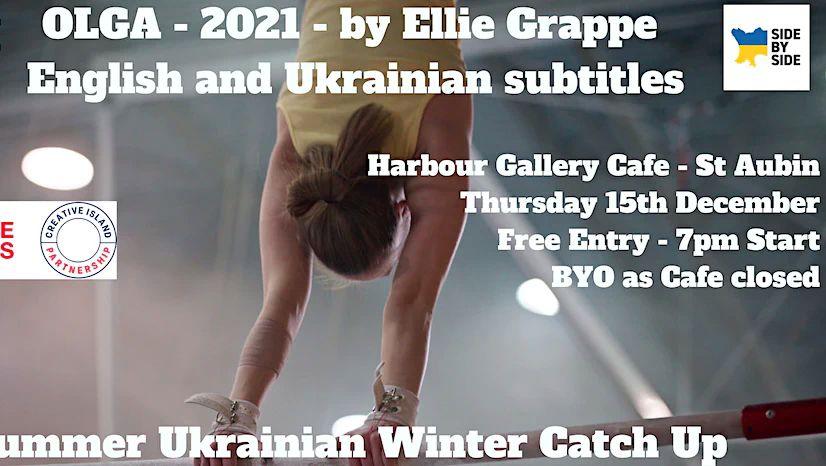 Screening of Olga by Ellie Grappe (2021)
Creative Spaces and CineStef present a special screening of Elie Grappe's Olga at Harbour Gallery.
Showing with English and Ukranian sub-titles.
Please note that the Harbour Gallery will be closed, so please bring your own!
A 15-year-old Ukrainian gymnast exiled in Switzerland, who is working to secure a place at the country's National Sports Center. When the Euromaiden revolt breaks out in the country, anxieties rise as her family gets involved.
This movie is rated 15 for images of violence and war.
Doors open at 6pm.