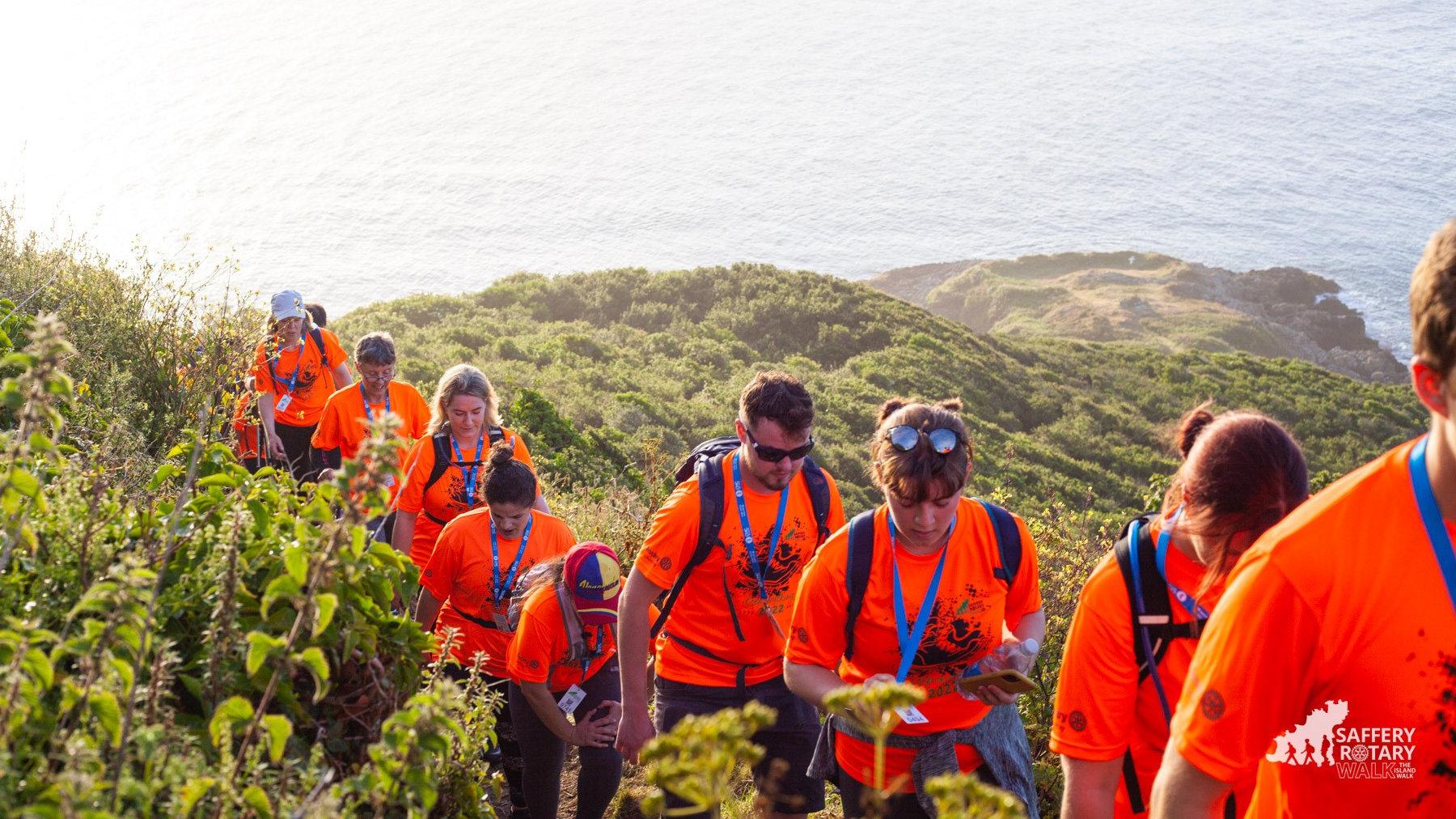 Saffery Rotary Walk – Last minute signups encouraged
There is still time to sign up for the 2023 Saffery Rotary Walk, taking place on Saturday 10 June. Walkers wishing to participate in support of 25 local charities need to act quickly to secure their spot for Walk day.
Whether you want to complete the full 39-mile challenge or take on a section of the Walk as part of a relay team or as a family, everyone is welcome, regardless of age and ability.
As one of Guernsey's largest charity fundraising events, the Saffery Rotary Walk is a fantastic opportunity to raise money for local charities across a range of sectors to help the wider community.
Lisa Vizia, Director of Saffery Champness, said: "It is not too late to register for the 25th Saffery Rotary Walk. With this year being a particularly special milestone, we hope to see a record-breaking number of signups this year.
"The support we have received in previous years has been overwhelming and we hope this year will be no different."
Simon Milsted, the chair of Saffery Rotary Walk's organising team, said: "The Saffery Rotary Walk is one of the landmark community events in Guernsey where walkers are able to experience our island's beautiful coastline and breath-taking views.
"The Walk welcomes individuals, relay teams or family groups to take part. The support we have received through registrations has been fantastic so far, so let's keep the momentum going in the lead up to make this another record breaker.
"The largest part of the money raised is generated through the sponsorship the walkers receive from family and friends. So, we need everyone's support. If you know someone taking part, please show your support by sponsoring them."
If you are not taking part in the Walk yourself, you can still get involved by sponsoring someone who is. Otherwise, you can make a donation online.