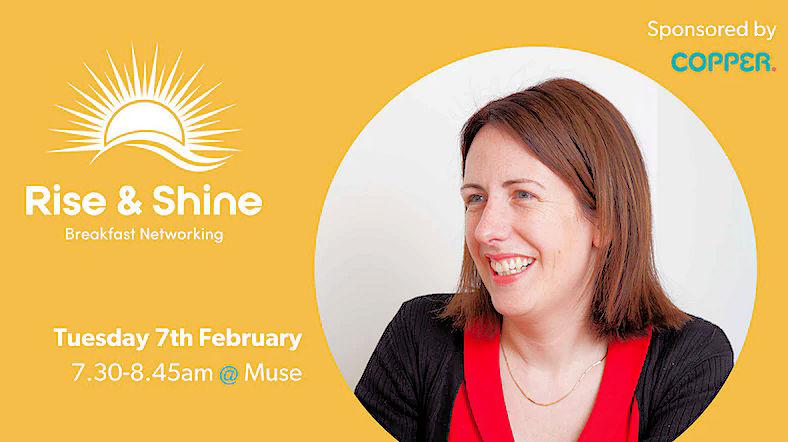 Rise & Shine Breakfast Networking: Understanding your customer experience
Charlotte Dunsterville of UN1TY will talk about how to understand the experience you are giving your customers and provide some practical tips for assessing and improving the experience.
Bill Gates once said "Your most unhappy customers are your greatest source of learning." And this is a great place to start if you're overwhelmed with all the possibilities. However, it might be the greatest source of learning but it's certainly not the only one.
Fundamentally customer experience is about making a customer feel good about your organisation, so naturally, you need to understand the current state of affairs – what's working, what isn't working, what makes a customer feel good, and what gets them really frustrated.
Join Charlotte to hear her take on giving your customers the best experience.
Plus you will have the opportunity to network in a friendly and relaxed environment and enjoy a yummy breakfast.