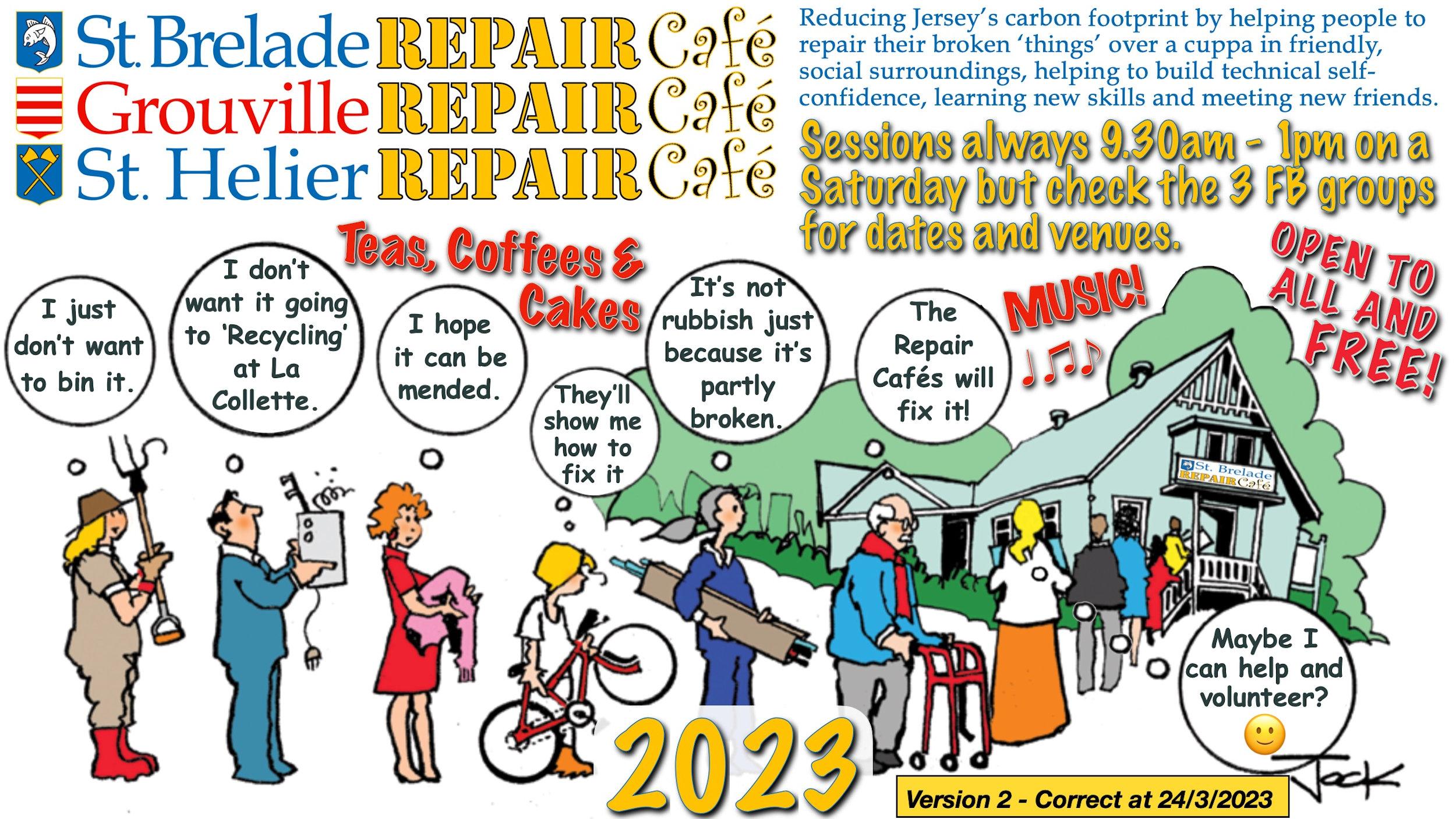 Repair Café – Grouville
FREE community event, open to all parishes, where you can bring your broken household items to repair (eg. clothing and fabrics, bikes and e-bikes, toys and tech, computers and gadgets, ornaments and sometimes small items of furniture).
Learn about repairing them FREE in a friendly café environment with free teas, coffees, cakes/biscuits and live music on stage.
Note: July 1st Repair Café is at St Saviour's Parish Hall.