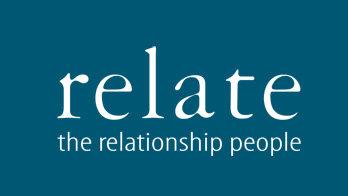 Relate Guernsey wants you! How to become a counsellor
Relate as an organisation is celebrating its own milestone of refreshing its brand so you will soon notice a few changes to the Guernsey office and website but – rest assured – at its core, the charity's focus will remain the same, which is why Relate Guernsey wants you!
Michelle Champion, Relate Guernsey's new Centre Manager, is running a counsellor recruitment event in the Reading Room at Les Cotils on Thursday 22nd September from 7pm.
"Several of our long serving counsellors have, unfortunately, retired recently," says Michelle. "These departures have left a big gap and so we are looking for people to join us, to train and work as Relate counsellors.
"We'd be especially interested in counsellors who would like to train in psychosexual therapy."
The evening will include presentations from Relate Guernsey Chairman, Tina Lister, the counsellors and a special guest, Dr Jules Prentice  – a UK based relationship counsellor and sex therapist. You will also get the opportunity to ask any questions you may have about becoming and being a counsellor.
Michelle concludes: "We are also very keen to find fundraising volunteers or businesses that would like to make us one of the charities that they support.  Unlike other charities, because of the private and personal nature of our service, it is not always easy to find people willing to support us in fund raising.
"Relate has provided a vital service to Guernsey since 1947 and we hope that the event will help us build resilience and help even more islanders.  We counsel individuals and couples whether they are married or not and regardless of gender and sexuality.  In the future we would like to extend our services include families and provide workshops and education."