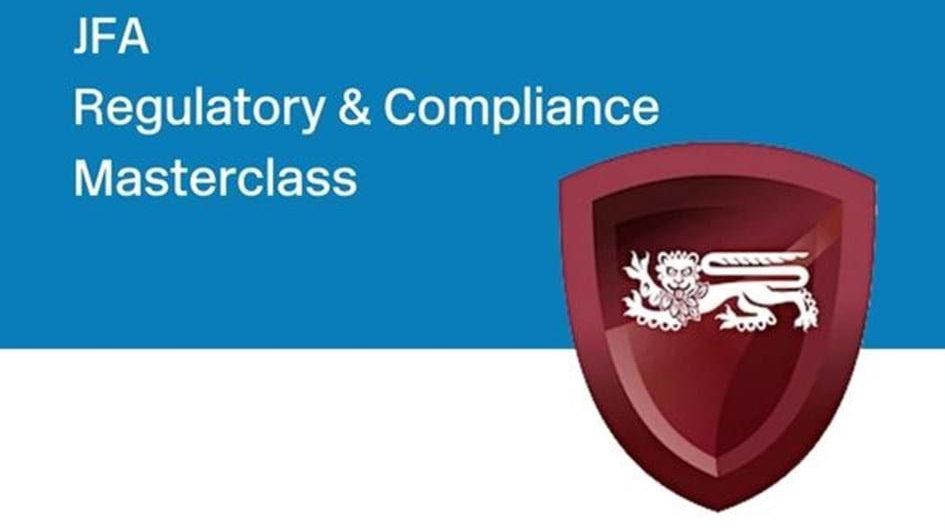 Regulatory and compliance masterclass
The next annual Jersey Funds Association Regulatory and Compliance Masterclass is taking place on 15th September. Three of our colleagues have been invited as guest speakers:
Jon Stevens our Director of Policy
David Porter our Chief Adviser Conduct and Prudential
Caroline Morgan our International and Industry Engagement Co-ordinator, who is currently seconded to Government as the NRA Technical Lead
Our colleagues will be presenting on ongoing work on AML/CFT scope exemptions, Sanctions matters, and the National Risk Assessment with particular focus on the Funds sector, and recent JPF analysis.
The event will also include updates from other speakers on Global and European regulatory developments, along with updates on Jersey regulatory matters from an industry perspective.
The content will be relevant to a wide range of fund professionals including legal, tax and accountancy practitioners, compliance officers, finance and operational professionals at investment management, administration teams and non-executive directors.