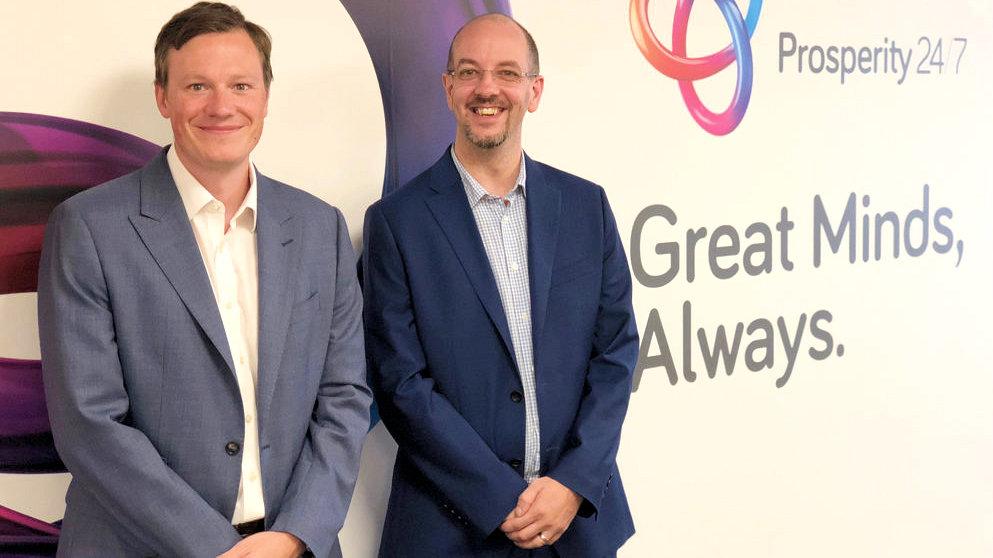 Reduce sleepless nights with cybersecurity through the Power of AI
The digital revolution isn't just about powerful technology, cloud computing, artificial intelligence, machine learning, robotic process automation or some other wonderful phrase. It is about freeing people to explore and experiment, creating a culture of innovation to drive a better business, working smarter.  To help people make the most of technology Prosperity 24/7 is running a series of free physical and virtual live events during November.
The first event on 3rd November, hosted by Chief Technology Officer, Jake Foster at the Royal Yacht Hotel will tackle the important subject of Cybersecurity.  The scope of cybercrime continues to grow with increasing sophistication as do the tools to combat that crime.  Yet breaches are still as much of a risk as they ever were so it is clear that cybersecurity has an effectiveness problem.
Partnering with security specialists, Tessian and Arctic Wolf, who have both developed machine driven security solutions to help address the human risk element of security processes, Prosperity will deliver a morning conference to help those involved in IT security understand how to address the gap between tools used, business risk appetite and human behaviour by combining the power of AI, people and process focused security operations to reduce sleepless nights.
---
Who is this event suitable for?: CIO, CISO, CTO, IT Managers, Auditors
Hosted by:  Jake Foster
Agenda:
09:00 – 09:30 – Breakfast and Networking
09:30 – 09:45 – Introduction from Prosperity
09:45 – 10:45 – Tessian
10:45 – 11:00 – Coffee break
11:00 – 12:00 – Arctic Wolf
12:00 – 12:30 – Prosperity Wrap-up and Q&A