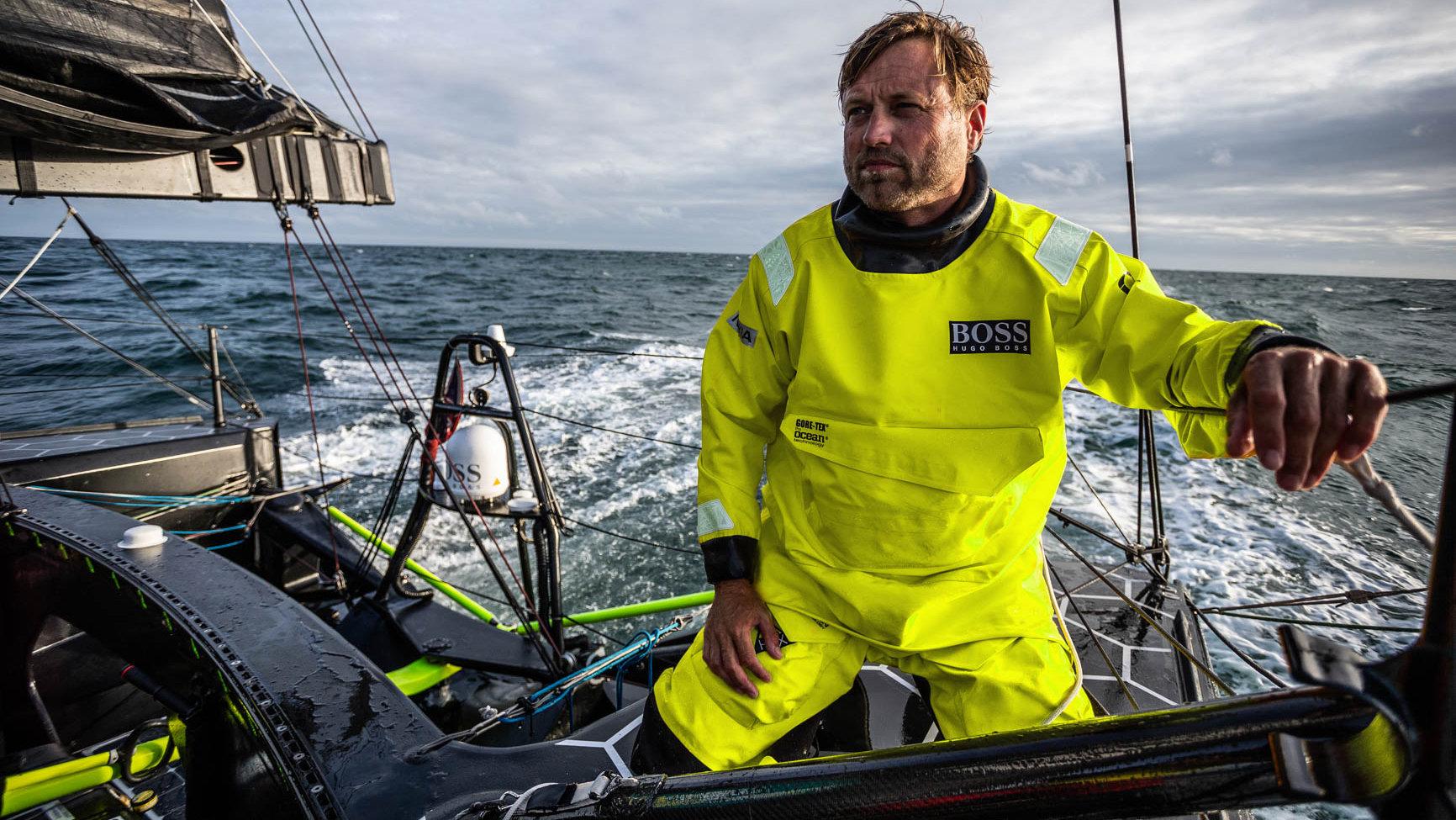 Record breaking sailor Alex Thomson special guest at Savills Inter-Island Yacht Race
Entrants to this year's Savills Inter-Island Yacht Race between Guernsey and Jersey will be able to rub shoulders with one of the sport's greats.
Multiple world record breaking yachtsman and Jersey resident Alex Thomson will be welcoming participants as they cross the finish line – as well as presenting prizes to the winners.
Starting his sailing career under the guidance of Sir Robin Knox-Johnston, Mr Thomson became the youngest skipper ever to win a round-the-world race in 1999.
He has since gone on to break multiple world records, as well as becoming the fastest Briton to sail solo, non-stop and unassisted around the world when he finished the Vendée Globe in 2017 in 74 days, 19 hours and 35 minutes.
Organised by Guernsey Yacht Club and St Helier Yacht Club, the Savills Inter Island Yacht Race takes place on 25th June.
Held each year since 1964, the race remains the premier sailing event in the Channel Islands and typically attracts entries of 60 to 100 yachts of all types and sizes, involving between 300 and 500 sailors.
This year's event, which starts in Guernsey, is now open for entries. In addition to presenting prizes, Mr Thomson will also give a short talk about his career on the water.
Mr Thomson, who lives in Jersey with his wife and two children, said: "Now that we have made our home in Jersey, I am delighted to give my support to the Savills Inter-Island Yacht Race.  It makes a change for me to be a spectator and I am looking forward to seeing some of the friendly rivalry we have between the Channel Islands.  It's fantastic to see the 56th edition of this historic race taking place and I anticipate there will be great racing and that it will be fun day out for all the crews."
Property agent Savills – which has offices in both Guernsey and Jersey – has signed up to be sponsor of the Inter-Island Yacht Race for the next three years.
Anna Rivers, Commodore of the Guernsey Yacht Club, said: "It's fantastic to have someone of Alex's stature support the event. After a two year hiatus there was a lot of excitement around the race – and we've already had several crews sign up – but having Alex at the finish line will make it all the more thrilling for those taking part."
Rhys Perkins of the St Helier Yacht Club added: "Throughout his career Alex has broken numerous world records, as well continuously being recognised as a leader in innovation and design in the IMOCA class. The Inter-Island Yacht Race is the largest event in our calendar and to have his involvement is a real coup. I'm sure everyone will look forward to hearing more about his experiences."
---
Main image credit  Alex Thomson Racing.