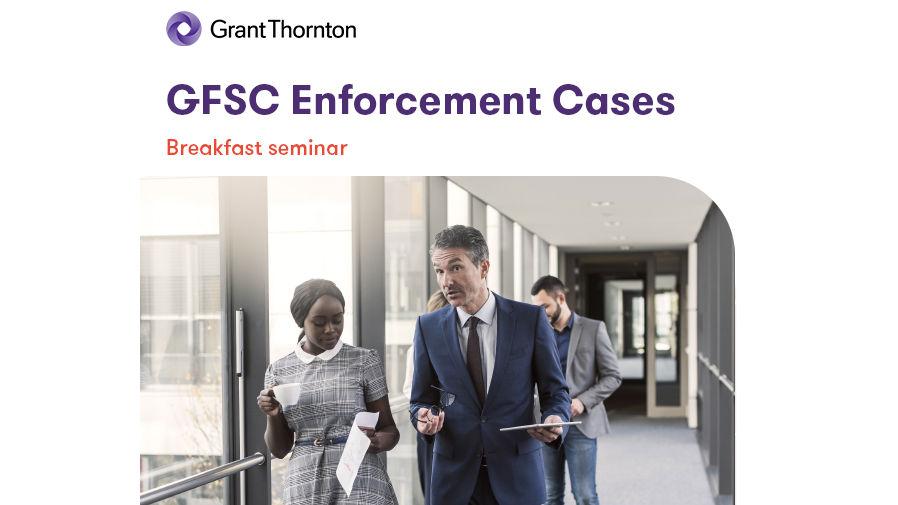 Recent Guernsey Financial Services Commission Enforcement Cases [Sold Out]
Grant Thornton has announced a breakfast seminar on 16 January 2024, discussing Recent Guernsey Financial Services Commission Enforcement Cases – Where to from here?
This event promises to be a valuable opportunity for senior financial services professionals, in particular Directors, to expand their understanding of the Commission's recent enforcement cases and how the outcomes from the Royal Court and the Court of Appeal may impact Industry and the future decisions of the Commission, and we are excited to share our experience, learnings, insights and strategies.
Some of the key areas we will cover are:
What do the recent Enforcement Cases mean for industry?
Where do the Royal Court and Court of Appeal Judgements leave us?
What do you have to do to get sanctioned?
The seminar will be presented by Charisma Lyall, Director, Grant Thornton Guernsey. Advocate Anthony Williams, Appleby, will join Charisma for a fireside chat about a recent Court of Appeal case.
Charisma Lyall – Director, Regulatory Consulting
Charisma is an accomplished regulatory specialist with almost two decades as a legal professional (currently non-practicing).  Charisma has over 11 years' experience at the Guernsey Financial Services Commission, most recently as General Counsel for the Commission.
Advocate Anthony Williams – Partner, Appleby Guernsey
Anthony is an experienced trial and appellate advocate. He has significant experience in many areas of corporate litigation and dispute resolution. Anthony has a particular expertise in high value and complex commercial litigation, with particular focus on investment fund disputes, regulatory enforcement, contentious insolvency matters, asset-tracing and recovery work, and trust litigation.