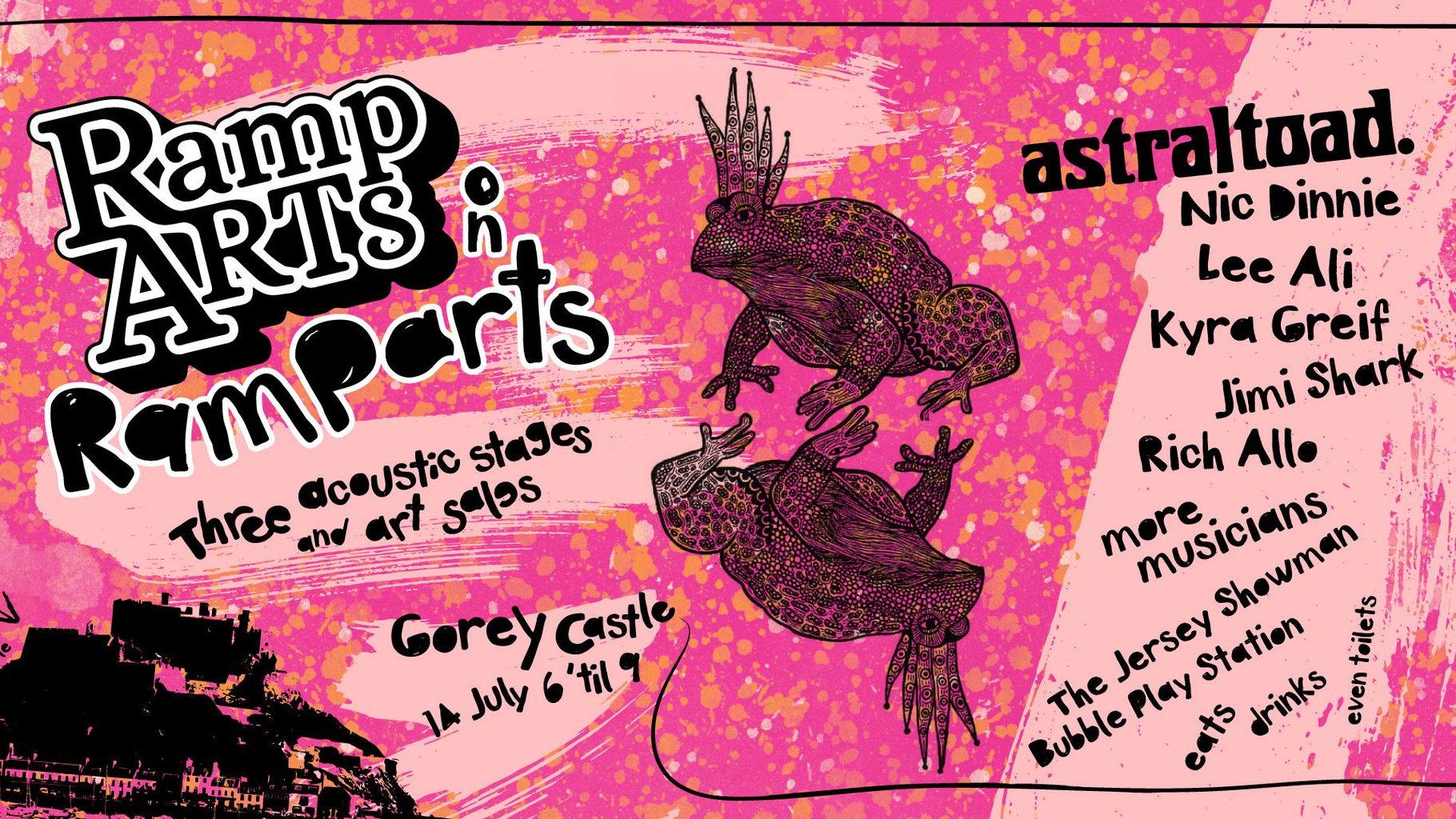 Ramparts on RampArts – Creative festival
Ramparts on RampArts is a creative festival, bringing together the very best in local talent.
A whole host of local musicians will be playing against the beautiful, historic backdrop, of Gorey Castle on July 14th. Circulate your way between art stalls and singers, until our headline band blow you away performing on the chapel roof!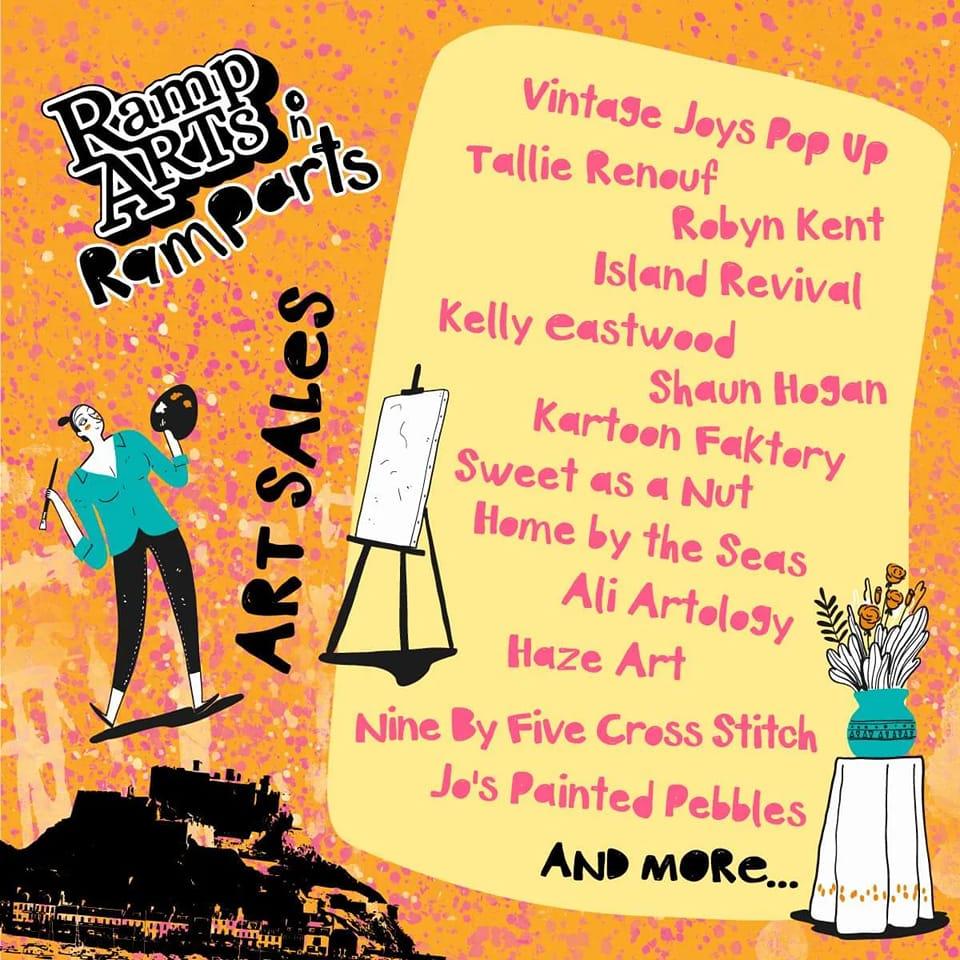 Art sales begin from 4 o'clock, at this time usual heritage entrance fees apply, unless you have a Jersey Heritage membership.
The RampArts on RampArts event starts at 6 pm, you're asked to check in to the event at reception. Art sales will continue until approx. 7:45 pm, then ticket holders will be asked to head up to the chapel area, for the headline band. The event finishes at 9 pm.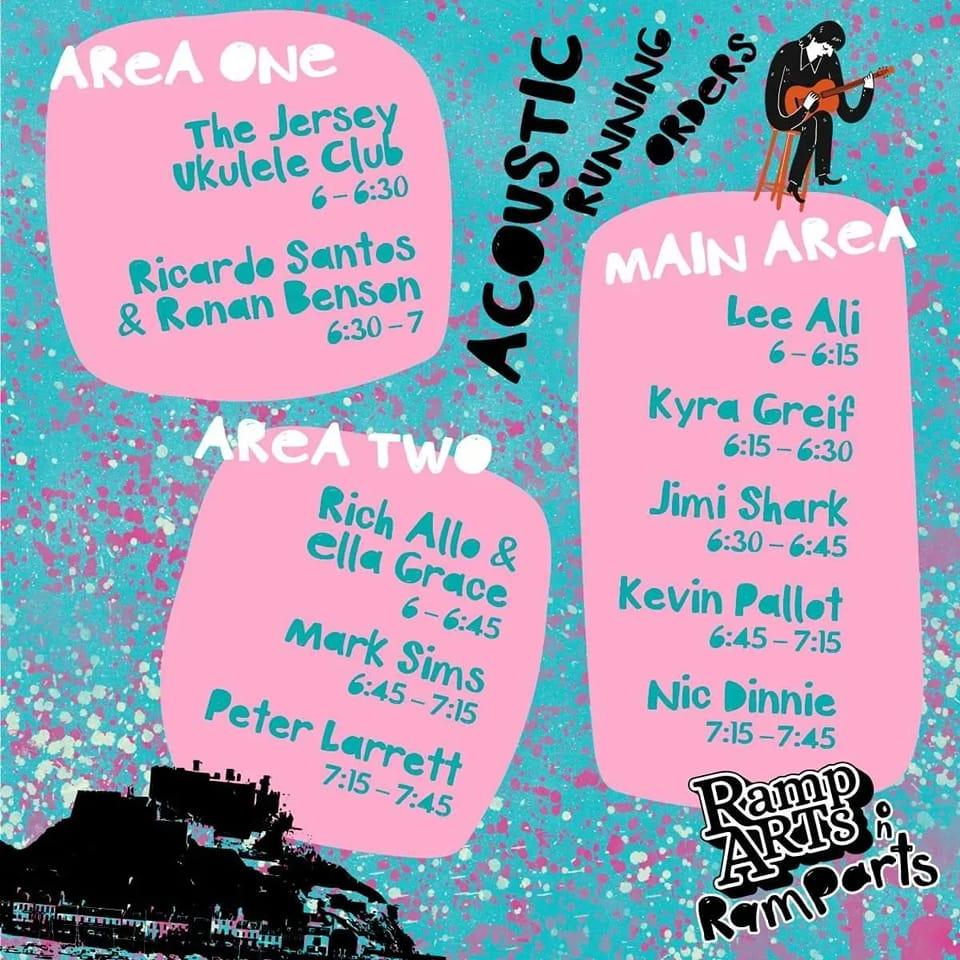 We are super proud to present our 'RampArts on RampArts' acoustic stage line ups:
Area One Arrival:
Jersey Ukulele Club
Ricardo & Ronan
Area Two Upper Level Loveliness:
Rich & Ella Grace Dias as EMBER
Mark Sims
Peter Larrett
Main Area Yard Acoustics:
Lee Ali
Kyra Greif
James Walton
Kevin Pallot
Nic Dinnie
Official 'RampArts on RampArts' creatives on Gorey Castle from 4 o'clock:
Tallie Ann-May
Robyn Kent
Island-Revival
Kelly Eastwood Art
Shogan Tattoo
Kartoon Faktory
Home by the Sea Arts
Ali.artology
Haze Art
Nine By Five Cross Stitch
Jo's Painted Pebbles
The Three LLLs
Lutlye Productions
Made to Melt Jersey
Red Wood Designs
Vintage Joys (of Jersey)
Sweet as a Nut
Each pitch holder offers something different, from local artwork, heritage inspired creations, customised clothing, vinyl, bric-a-brac, vintage clothing, local photography, children's clothing, sweets, children's books, delicious wax melts, candles, handmade jewellery, decorative crafts AND MORE!!!!
There is something about bubbles that makes everyone smile. Look out for our very own The Jersey Showman, who's manning an interactive bubble play station on site, between 6 pm and 7 pm.
Book special 'learn to paint' sessions with Facepainters Ink, via their Facebook page!
A S T R A L T O A D
You'll find local band Astraltoad on the chapel roof from 8 pm until 9 pm.  Described as… 'Locally made Rozel Jam with cosmic overtones. Perfectly served on a psychedelic crumpet and a prog milk moustache.'
---
Special thanks to Jersey Heritage for another spectacular collaboration.
Keep your eyes peeled for our official event photographers:
Jerome Decanter
Marcus Afonso
And our official event videographers:
Jamie Jackson
Micah de Gruchy
Please note:
*all children must be accompanied by an adult, 12 years old and under attend for FREE
*drinks and snacks are available to purchase at the Castle Café
*attendees must exit the castle at 9 pm, a team of RampArtists will be on hand to support