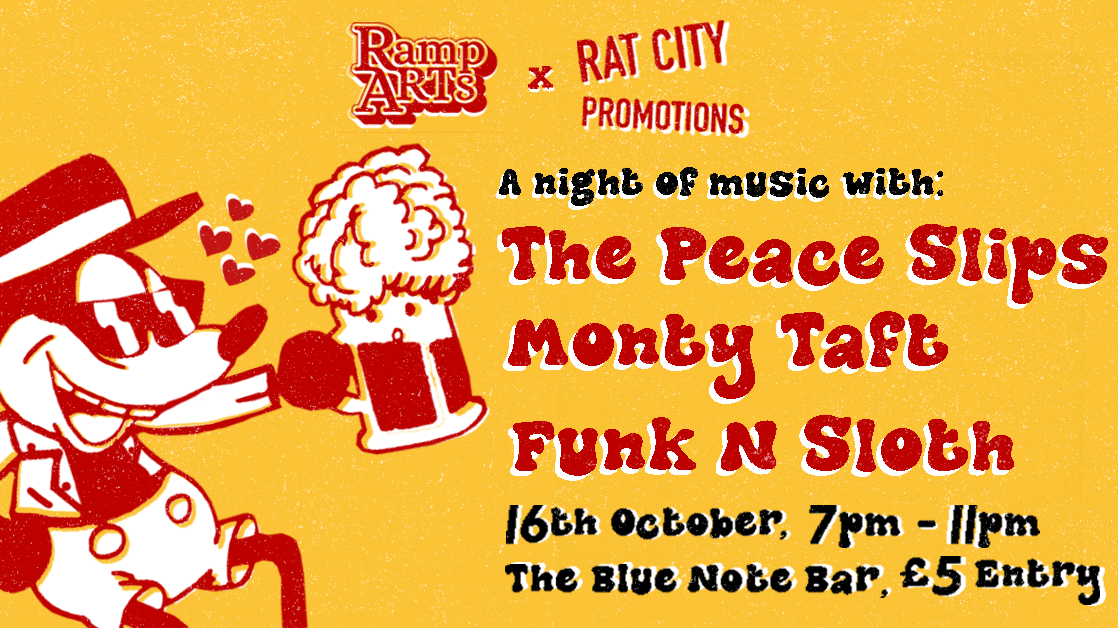 RampArts first 'RamPARTY' with Peace Slips, Monty Taft and Funk N Sloth
At a time when economy, employment rates, and general morale was down, the Jersey-based RampArts collective found a reason for hope in creativity.
Creativity is often enhanced when we are exposed to new situations, it can help us adapt and problem solve.  Many islanders utilised their extra time at home, to pick up the paint brushes, dust off the sketch book, or try out new creative skills! Pebble painting was all the rage and rainbows sored through our parishes, sending messages of safety and thanks.
Celebrating RampArts Jersey
Heather Brown, founder of RampArts, told Channel Eye: "We were lucky enough to launch our Textile Exhibition at Fort Regent in February 2020, just before Jersey was placed under lockdown. The theme for the show was to encourage audience participation, inviting islanders to touch the works and feel their way around the different textures in the space, something which may be considered inappropriate or uncomfortable in today's world.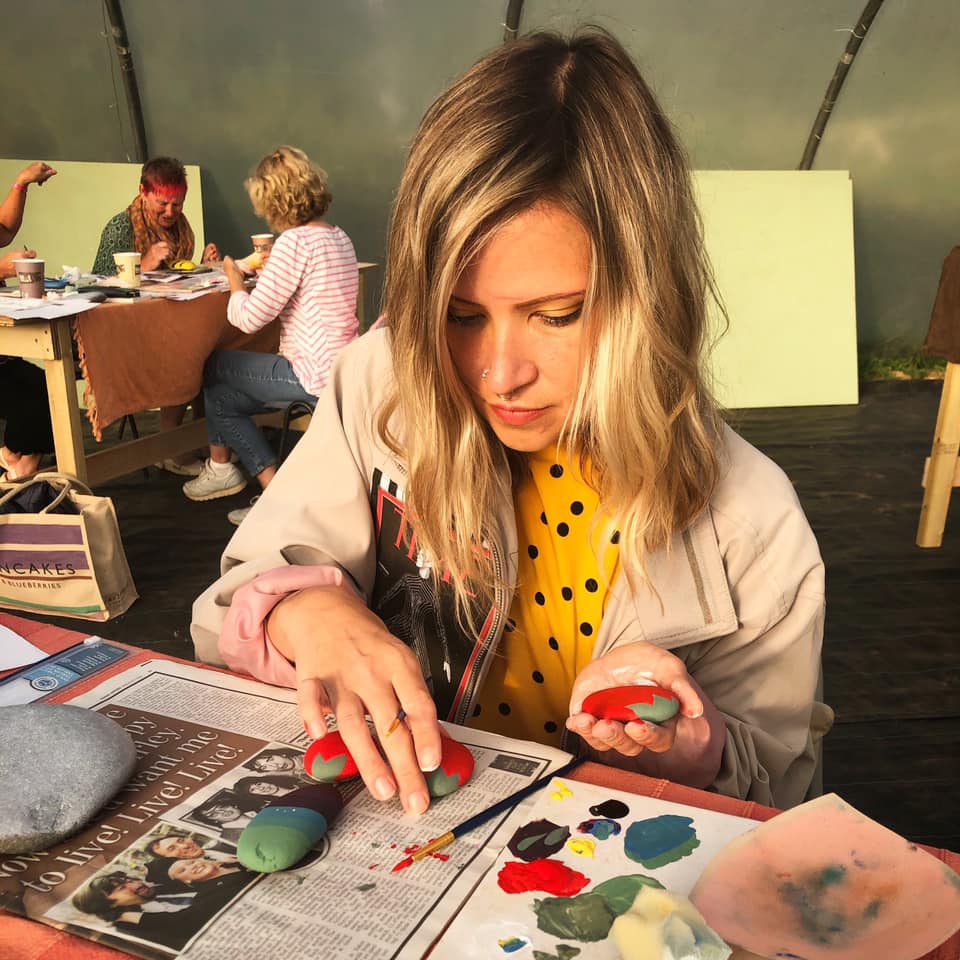 "Thankfully, Covid couldn't stop RampArts showcasing the collective artwork, and we were able to exhibit at The Bar Gallery in the Jersey Arts Centre. Curation was conducted under government guidelines, and we created a virtual tour that could be enjoyed online from the safety and comfort of homes.
"We also launched our 'Revolving Art Wall' at Common Ground Café in January 2021. At first the displays were enjoyed by customers waiting for their takeaway orders, as restrictions eased and table service emerged, our Art Wall arrangements were soon admired by diners and remote workers alike. Our revolving wall is still going 9 months later, with new artwork continuing to emerge every month!
"With alfresco lifestyle encouraged, it wasn't long before our Mural Project was born. We started to look at the island through street art eyes, and soon reached out to parishes to collaborate on outdoor public spaces, to be revamped by RampArts! Our paint sponsor Robbialac and CIN Paints Jersey never failed to provide a vibrant colour palette of professional paint, and our Pontac bus shelter, Grouville station bus shelter and Rice Bowl Bunker shine bright on the east side, celebrating creativity and spreading smiles into the community!
"We also celebrated a month long exhibition of Jersey heritage inspired works in the Old Governor's House and took over Elizabeth Castle to enjoy an evening of live music from Perchard's Wall, who launched the event!
"All the while, with projects rolling out, I was being contacted by artists asking to join our creative journey. As such I'd often hang work for artists, I had never met face to face. Online communication, and careful distribution of artwork was the norm, we very quickly got used to voice notes and video calls! In the back of my mind, I promised myself we would celebrate a time that we could all be together, and now that time has come!"
In collaboration with Rat City Promotions, RampArts will host their first official 'RamPARTY' at Blue Note Bar, on Saturday 16th October, alongside Peace Slips, Monty Taft and Funk N Sloth.
Adam Bouteloup of Rat City Promotions said: "Covid has been pretty rough on the local culture, but our comeback gig in August and other recent events, have really showed how many people missed live music in Jersey. I am keen to keep the local scene buzzing with that positive energy by putting on more of our regular DIY events. It was awesome to see RampArts finding cool new ways to fly the flag for arts in Jersey despite restrictions. I am very happy to collaborate on this night of music in honour of the collective."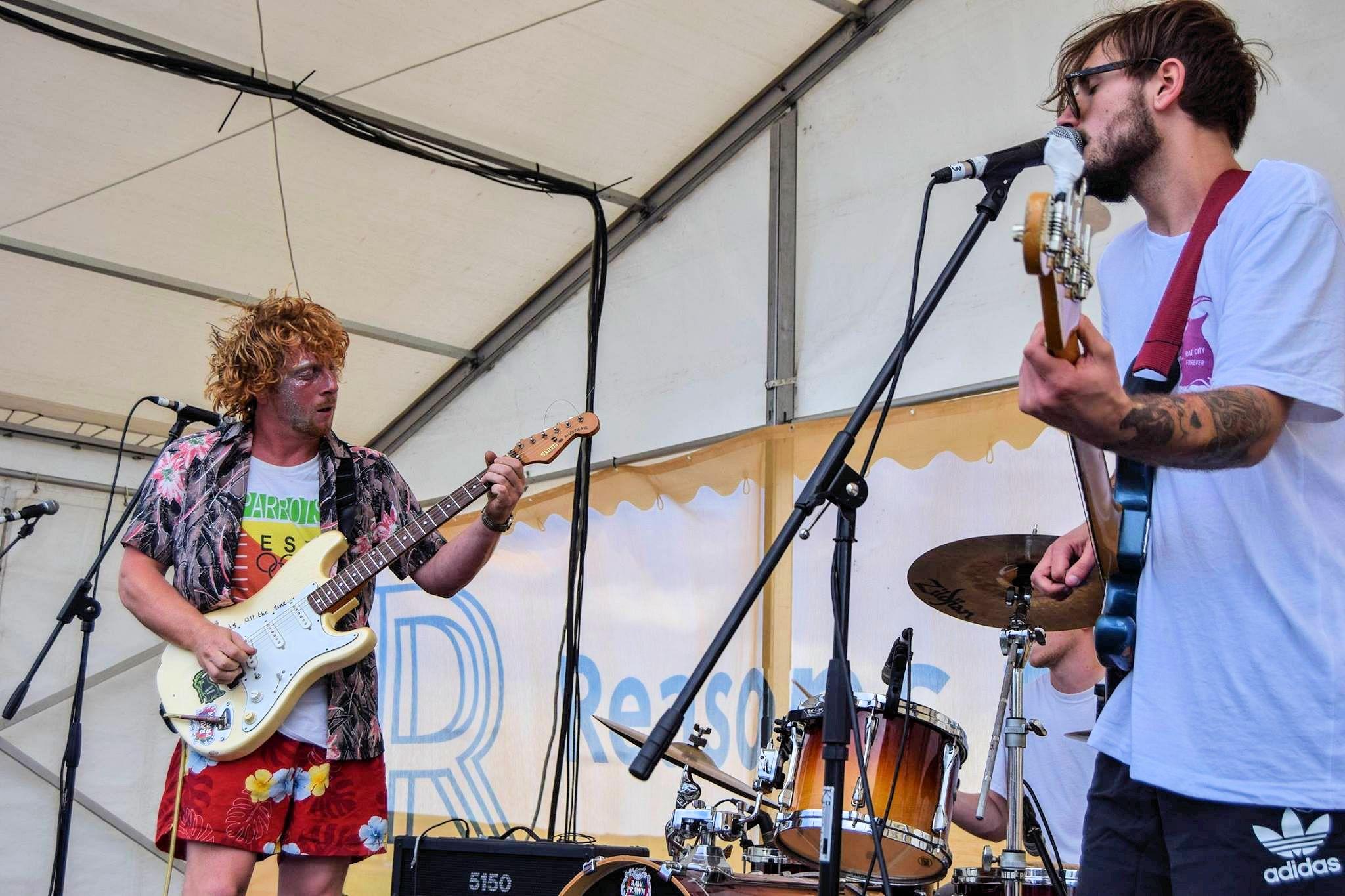 The line-up…
The Peace Slips
Trash rockers return for their first gig since disbanding in 2016. Led by Jersey music scene vet, James Perchard, (Perchard's Wall, AstralToad, Electric Brick, etc) the band play melodic britpop and psych tinged rock n roll anthems. Best enjoyed alongside a double-shot of Glayva.
Monty Taft
One of Jersey's most promising young acts. Known for his sincere lyrics and emotive performances, Monty will be treating us with a full band set. Monty creates tunes that are reminiscent of some of the best 00's indie rock with some folk, pop, and heavier guitar rock flavours added into the mix.
Funk N Sloth
The world famous Funk N Sloth bringing the dance party to end the night on a high. In his own words; "Just a load of funk and soul bangers".