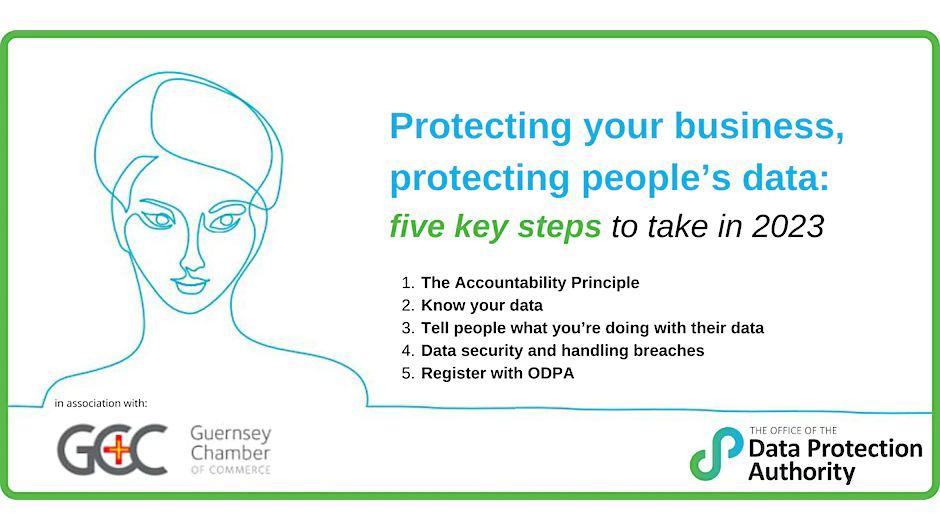 Protecting your business, protecting people's data
In this event, the Office of the Data Protection Authority (ODPA) will explain the five key steps that all local businesses can take to look after data well, help safeguard your business' reputation and protect people's legal rights. The Bailiwick's Data Protection Commissioner Emma Martins would like to invite businesses to see the opportunities of positively engaging in their legal obligations under the Bailiwick's data protection law.
Five key steps to take in 2023:
Step 1: Accountability.
Step 2: Know your data.
Step 3: Tell people what you're doing with their data.
Step 4: Data security and handling breaches.
Step 5: Register with ODPA.