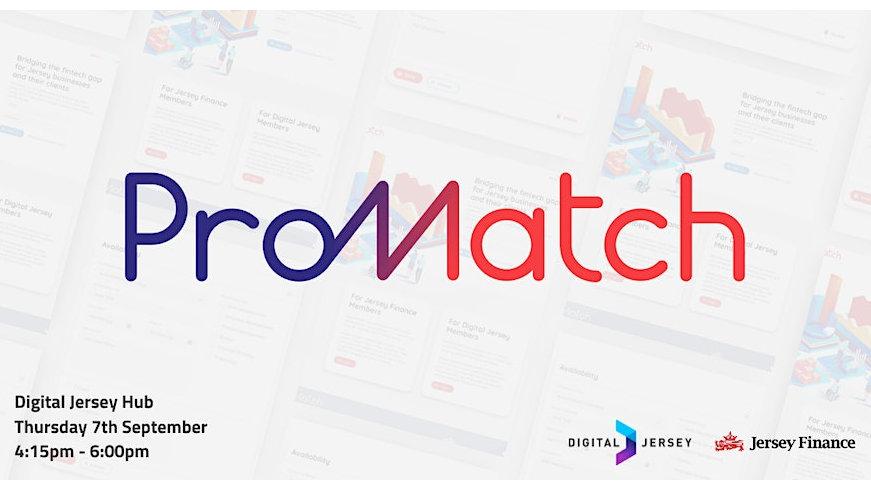 ProMatch – Connecting local finance and digital service experts together
ProMatch is a straightforward, easy to use, free platform for all members of Jersey Finance and Digital Jersey. We are the first to market, business match-making site for Jersey.
The platform provides two services:
For the finance industry
ProMatch gives local financial and professional services firms the opportunity to explore the digital solutions that exist on the island to help develop their businesses using tech.
This can be anything from website re-development to building and deploying automation solutions – all of these capabilities exist in Jersey.
For the digital sector
ProMatch enables the digital sector to create new business opportunities by connecting them with financial and professional services firms that are looking for help with digital projects.
The Jersey financial services industry specialises in banking, private wealth, funds, and capital markets, and consists of everything from small, boutique firms to multinational groups – all have their own digital projects that may require help.
Agenda
4:15 pm – Registration and Welcome drinks
4:30 pm – Welcome by Tony Moretta, CEO of Digital Jersey and Amy Bryant, COO of Jersey Finance
4:40 pm – ProMatch Demo by Edmund Hatton, Fintech Lead at Digital Jersey and Nathalie Anderson, Strategy and Research Manager at Jersey Finance
5:10 pm – Testimonial from Chris Clark, CEO of Prosperity 24/7
5:15 pm – 5.30pm Audience Q&A
5:35 pm – Networking, drinks and nibbles
6:00 pm – Event Closes