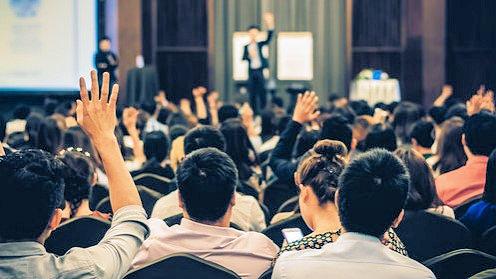 Association for Project Management – Inspiring future success
Join us at this Project Management event in Jersey to be held in person at the Digital Jersey Hub.
Members of the Association for Project Management (APM) volunteer community in the Channel Islands, are delighted to welcome Professor Adam Boddison, APM's chief executive, along with several of his senior leadership colleagues and local committee representatives to showcase the crucial role the project profession plays and how APM can support professional development.
APM, the chartered body for the project profession, has more than 35,000 individual members and over 450 corporate members, including ones here in the Channel Islands, which the local branch is keen to support and grow.
A series of APM events is being held to bring together industry, political, civil service, and education leaders to discuss raising the standard and profile of project management in the Channel Islands.
With several high-profile speakers, the events will provide insights in how projects and the profession can support skilled job creation and continued economic growth as recovery after the pandemic takes shape during 2022.
Adam said: "I'm delighted to have the opportunity to support local APM members and meet the growing project community in the Channel Islands. Projects make change happen across all sectors, and these events will bring together project professionals to share experiences and learn more about APM, the chartered body for the project profession."
Speakers include:
Prof Adam Boddison, APM Chief Executive
Rebecca Fox, APM Director of Membership
Caspar Bartington, APM Head of Volunteer and Education Engagement
This event is free to all attendees and open to APM members, non-members, all project professionals, career switchers, Education professionals, those interested in project management qualifications, or those just wanting to understand more about what APM offers and how it does so across sectors in the UK and beyond.
Agenda:
12:00 Registration, networking and refreshments
12:30 Presentations
13:30 Close
This event is being organised by the APM Wessex Branch – Channel Isles Committee, which has members located across both Guernsey and Jersey.
For those in the project profession, or considering project management as a career, APM's volunteers in the Channel Islands host dedicated lunchtime events for those seeking to explore career development pathways where they provide key insights on the profession and how APM can help people achieve their goals.
Carl Ibbet, chair for APM Channel Islands Chapter – APM Wessex Branch, said: "We hope to help forge and strengthen the project management community in the Channel Islands with these types of events. They offer great opportunities to anyone involved in projects in any industry to come and find out more while networking with project leaders across the islands."