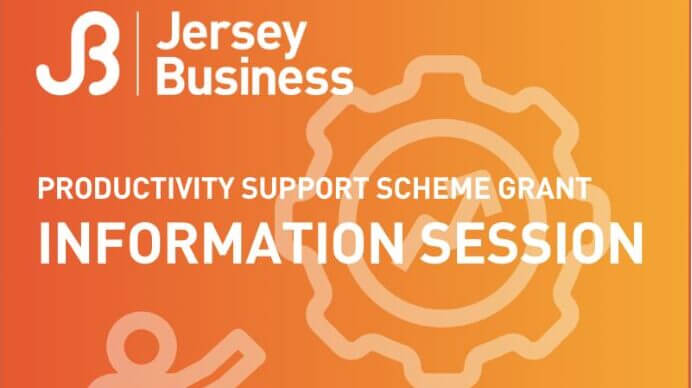 Productivity support scheme: Grant information session
Join Jersey Business for this session, tailored specifically for individuals like you, who meet the eligibility criteria and are poised to embrace a journey of business transformation.
During the session, you'll gain valuable insights into:
How the Productivity Support Scheme Grant can propel your business towards innovation, efficiency, and growth.
Real-world success stories that showcase the tangible impact of the grant on businesses similar to yours.
A comprehensive understanding of the application process, ensuring you're well-equipped to navigate the pathway to securing the grant.
Don't miss out on this opportunity to gain a comprehensive understanding of productivity's role in your business's growth.
Register your place today and join us for an engaging and informative session. This is your chance to interact with our team, ask questions, and gain clarity on how the grant can become a driving force for your business's success.