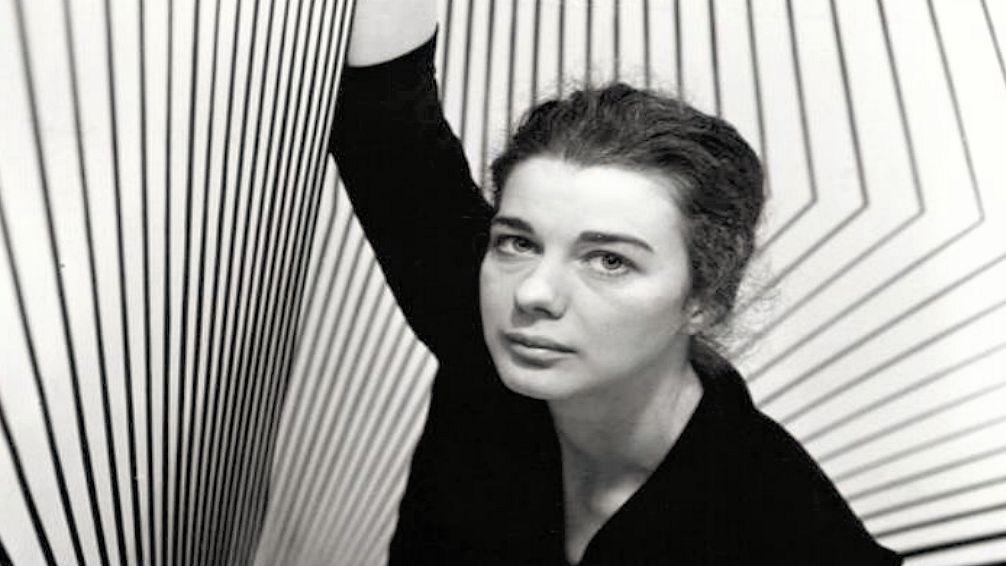 Private & Public Gallery – Geometrica exhibition
Private & Public Gallery have announced the opening of the first of three autumn exhibitions in the lead up to Christmas.
'Geometrica' will showcase a wide variety of paintings, prints, sculptures and ceramics by some of the most sought after and internationally acclaimed artists of the 20th century, such as Bridget Riley (shown in the main picture), Richard Allen, Victor Pasmore, Sir Terry Frost and Patrick Heron all of whom have expressed their creativity through the use of geometry within the modernist cannon.
Geometrica is a group exhibition which also provides a platform for three outstanding Jersey based female artists who are all fascinated by geometry and movements in art such as Minimalism, Op-art and Dansaekhwa. Claire Haithwaite, Nina Zaech and Nicole Smith will be exhibiting in the main gallery space and each provide us with fascinating insights into current trends in geometric painting and ceramics.
The exhibition opens to the public for a preview evening and drinks reception on Friday 17th September from 5-8pm and will then run daily until 15th October (except Sundays). Opening times are 12-6pm weekdays and 10am-2pm Saturdays.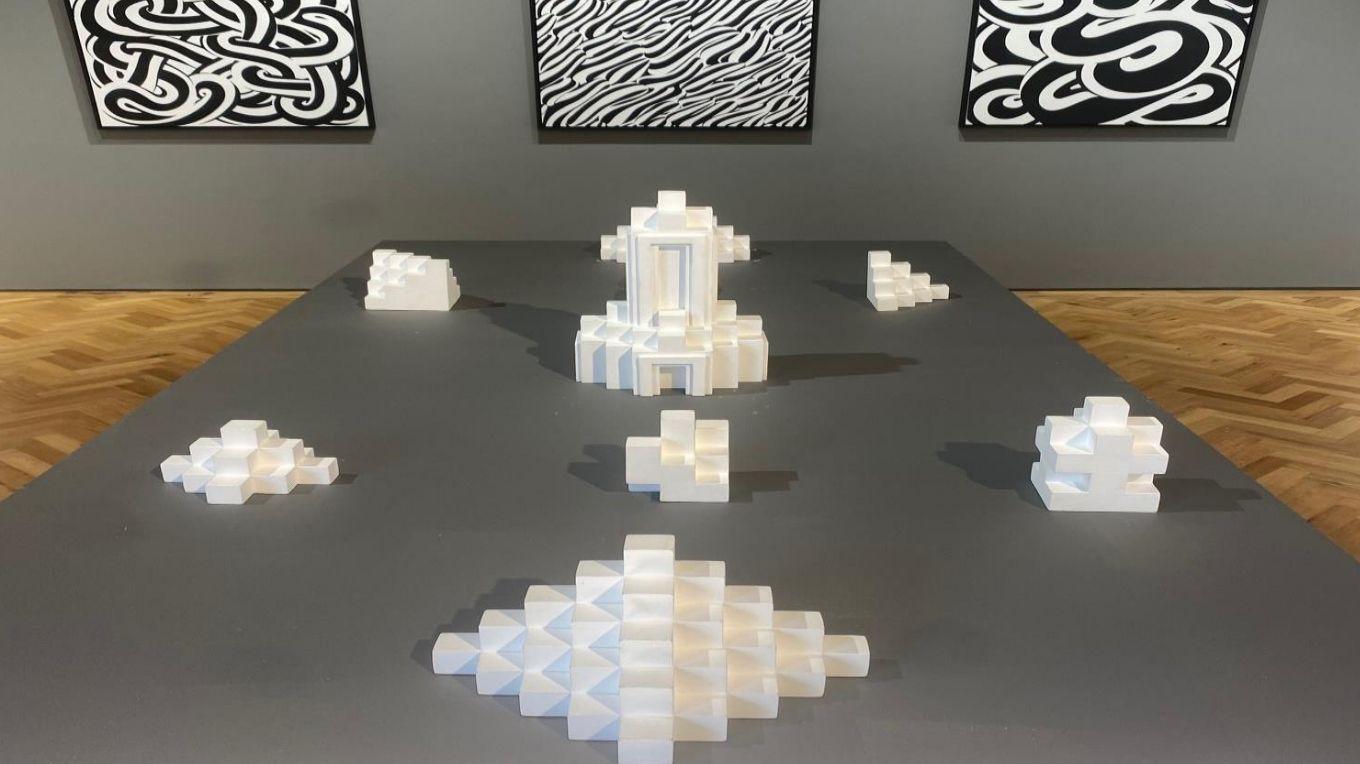 Gallery Director Chris Clifford explained: "Geometric abstraction is present among many cultures throughout history both as decorative motifs and as art pieces themselves. Islamic art, in its prohibition of depicting religious figures, is a prime example of this geometric pattern-based art, which existed centuries before the movement in Europe and in many ways influenced Western modernist aesthetics. Aligned with and often used in the architecture of Islamic civilisations spanning the 7th century-20th century, geometric patterns were used to visually connect spirituality with science, engineering and art, all of which were key to Islamic thought of the time.
"In 1852 the renowned French writer Gustave Flaubert wrote a letter of what today seems like a premonition of what was about to happen in the world of art: 'Perhaps beauty will become a feeling useless to humanity, and art something half-way between algebra and music.'
"Little time after this words were written, meaning and representation would radically change the limits of visual perception and understanding through a series of artists and styles that would define the geometric abstract art movement and the different artists, architects and designers that have represented it.
"Cezanne and Seurat began to complete Flaubert's prophecy, setting preconditions for abstract geometric art. Cezanne created his art on the strict and specific laws of geometry, treating nature through different figures like a cylinder, a sphere, a cone, everything seen through perspective, in a way in which every possible side of an object in the composition would be directed towards a central point.
"Cezanne attempted to go beyond nature and find the laws that composed it, hence his allegory of the divine which would later influence other painters as well. Seurat on the other hand, found harmony in an almost musical perception of reality, highlighting use of primary colours and simple shapes. He said 'Art is Harmony. Harmony is the analogy of the contrary and of similar elements of tone, of colour and of line, considered according to their dominance and under the influence of light, in calm combinations'.
"One of the pioneers and most emblematic artists of abstract geometric art was Kazimir Malevich, who founded the Supremacist movement. His purpose was the search of an absolute and pure expression, nonfigurative, unlike customary art. His first experiments lead him to create this movement, based on an acute visual language which consisted of abstract geometric figures and neutral colours. He developed his work between 1912 and 1923. Along with his career, he created a series of numerous black and white geometric abstract art paintings.
"In 1915 he presented his most iconic and historically transcendental piece, called Black Square. Malevich promoted values of logic, mathematics and objectivity contrary to the subjective sensitive technicality of art at the time. Claiming superiority in the abstract arts, this piece also rejected mainstream art of the moment and was considered the beginning of a new current, representing the death of conventional art, opening the doors to a new tradition of art.
"Around the same time Piet Mondrian established a connection with Theo Van Doesburg in Amsterdam with whom he created the "De Stijl" (The Style) magazine and its manifesto for geometric abstraction in art became the academic reference point for subsequent generations of modernist artists including the British artist Bridget Riley who is today regarded as perhaps the greatest living female painter on earth.
"This exhibition looks at Riley's painting and printmaking and showcases the global influence she has had on subsequent generations of artists. In particular this exhibition provides a platform in the main gallery space to three female artists all based in Jersey, Nina Zaech, Claire Haithwaite and Nicole Smith.
"Congratulations to them all for putting together such a strong body of work which more than holds its own against some truly great artists of the modernist period".