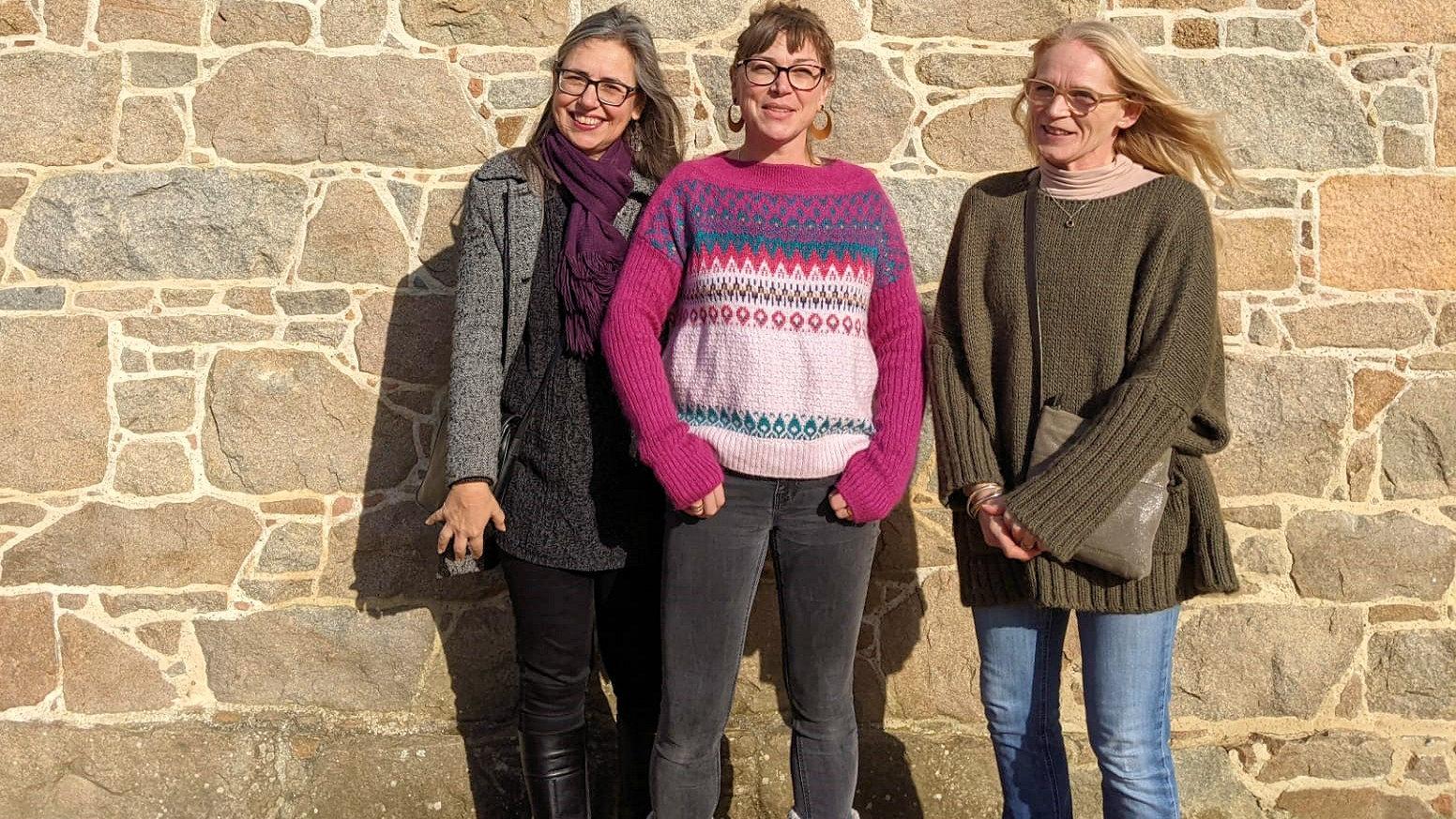 Pop-up art exhibition: Lisa Troy, Lucy Fleming & Sophie de Faye
ArtHouse Jersey is delighted to announce the latest in their pop-up art exhibition series, this time it will be a collaborative show by Lisa Troy, Lucy Fleming & Sophie de Faye.
You are invited to 'pop up' to the Greve de Lecq Barracks on Saturday 15th and Sunday 16th October between 10am and 5pm to enjoy the art on show in our unique exhibition space. The artists will be present all weekend to welcome visitors and talk about their work.
The artists
Lisa Troy's latest body of work is inspired by the unseen and is a combination of paintings and pyrography. It will be a collection of artworks inspired by places that people may not usually notice the beauty in.
"I really appreciate the opportunity that ArtHouse Jersey has given me to showcase some of my latest paintings and for the first time ever, show some of my pyrography artwork. Hanging a show as a collaborative, I'm sure will be a fun experience and the exhibition viewers will get to see artwork from three very different local women's perspectives."
Lucy Fleming is recognised for her Lino print and Cyanotype pieces, and for this exhibition she will be exploring these mediums around the theme of 'Small worlds within a greater world'.
"I'm very much looking forward to showing some new art pieces and in such a lovely location. It's such a great opportunity to share this space provided by ArtHouse Jersey".
Sophie de Faye is on a new life journey. After finding herself single after many years she has thrown herself into watercolour painting and is delighted to have found a new zest to paint.
"I am hugely flattered and delighted that I have been selected by ArtHouse Jersey. I'm looking forward to showcasing my work and I have been working hard to get a good selection of my paintings together ready for an island-wide audience. I look forward to talking about my work with you all over the weekend. This exhibition will be the springboard for my new art business. Exciting times!"
---
Parking is available in the beach car park 5 mins walk away.
---
The main picture shows (left to right) Sophie de Faye, Lucy Fleming, Lisa Troy.