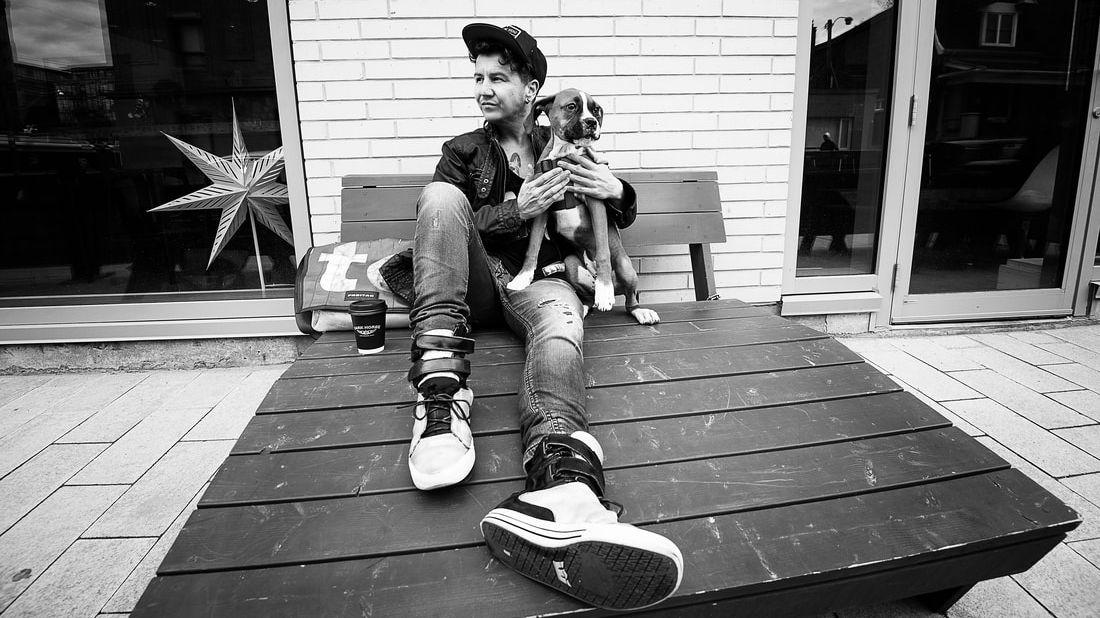 Photography exhibit captures the heart of Pride
To kick start the Channel Islands Pride (CI Pride) celebrations, Guernsey charity Liberate is hosting an LGBTQ+-focused photography exhibition in the George Crossan Gallery.
Sponsored by Credit Suisse, the space will house two bodies of work. The first, 'Don't You Want Me', is a social impact project exploring the heart-warming bond between queer and trans people and their rescue dogs. By portraying the bond created between dog and owner, this powerful exhibition aims to cultivate empathy, understanding and admiration through photography and storytelling.
The artist behind the exhibition is award-winning Toronto photographer Jack Jackson. He said: "It brings me so much joy to return to the island to exhibit my work. I'm forever grateful to Ellie and the Liberate team for their dedication in implementing awareness and education strategies and driving policy change on the island, to make it a place where LGBTQ+ people can thrive."
The second exhibition, '50 years of Pride', presents a series of photographs recording how the UK and the Channels Islands have celebrated Pride through the years, along with historical events and milestones for the LGBTQ+ community. The exhibition has been curated from CI Pride and protest imagery from the distinguished Bishopsgate Institute which holds the largest LGBTQ+ archive in the UK.
CEO of Liberate Ellie Jones said: "This year sees the LGBTQ+ community celebrate 50 years since the first Pride protests in the UK, so it has never been a more important time to look back over the past half a century and reflect on how far we have come, while not forgetting how far we have yet to go.
"Both exhibitions beautifully represent what we stand and work for in their own way – equality, acceptance, belonging and of course, pride in our community."
---
The exhibitions will run throughout CI Pride from 1 to 11 September with the exception of Saturday 3 September when the local Pride parade will be taking place. The gallery will be open from 9am–5pm and on 1 September 6pm-9pm. Entry is free of charge to all.